Small Businesses
Why The Great Game for Small Business is The Next Big Thing
Biz 417 has partnered with The Great Game of Business to create a pilot program for local businesses looking to increase profitability, revenue and employee engagement. Learn more about the companies participating in the 16-week program.
By Jenna deJong
Feb 14 2019 at 4:50 p.m.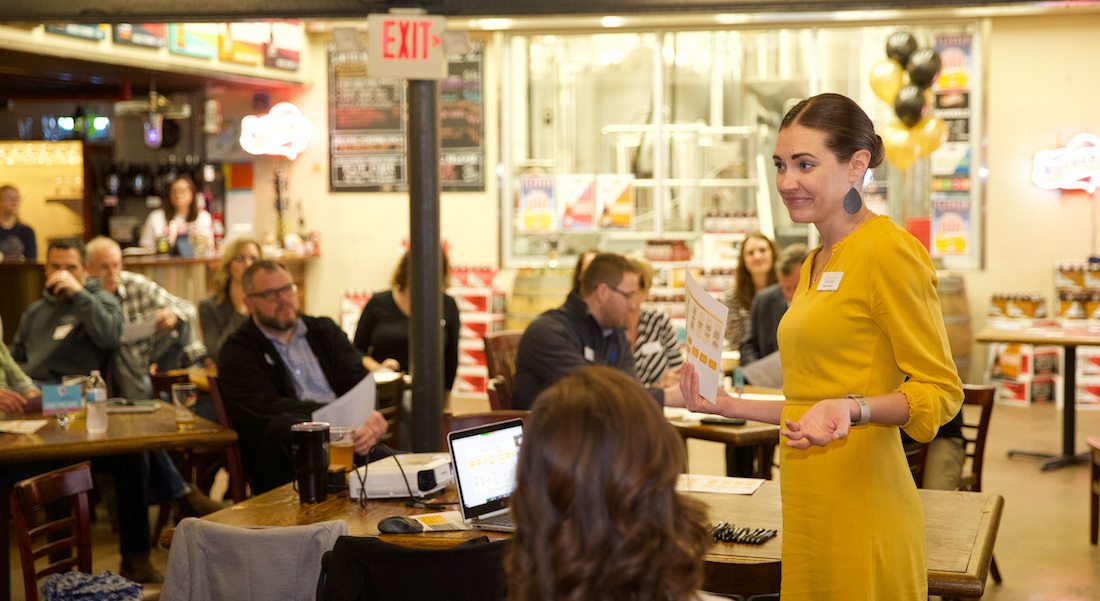 Here at Biz 417, we are always thinking of how we can expand and grow to reach the next level of success. We know many other 417-land companies strive to do the same. That's why we've partnered with The Great Game of Business to create a pilot program that gives small businesses a rare and exclusive opportunity called The Great Game for Small Business. This revolutionary management style that not only increases worker satisfaction but sees a six time increase in profit growth, two time increase in revenue growth and three times the national average in employee engagement.

For The Great Game for Small Business, we sent a call for nominations of small companies who were willing to take a leap of faith, and play a mini game addressing a problem within their business. Local companies Cabinet Concepts by Design, Volt Credit Union, Mother's Brewing Company and Penn Enterprises, Inc. along with California-based Leverage IT Consulting, will each create their own mini game to play over the next 16 weeks. The game requires cooperation among all staff members and directors, and executives must be open to sharing the financials with everyone in the company in a transparent and honest manner. 
What is The Great Game of Business?
"We decided to participate in The Great Game of Business because we believe in providing our staff with continuous growth opportunities," says Loretta Roney, President and CEO of Volt Credit Union. "People like to 'win' and momentum builds when you are winning. Through this process and by starting 'mini games' we hope to show our staff how they can have fun at work while gaining a stronger sense of purpose."  

Each game is a response to a problem within the company; every employee makes a small change and together, the collected effort is expected to produce incredible results. Just like any other game, this 16-week course has its own scorecard, players and coach. The scorecard keeps track of the company's progress over time, the employees are the players and Katie Davis, coach for The Great Game of Business, leads each company through the process. The goal of the program is to test a solution and create a new sustainable habit that engages its workforce and increases revenue growth.   
"The Great Game of Business has been around for 29 years and we've impacted hundreds of companies, but they've typically had 50 employees or more," Davis says. "Jack Stack says this can be adapted and implemented anywhere and we've been looking at the small business community. We wanted to scale the traditional implementation and apply it to a small business." 
Rich Armstrong, President of The Great Game of Business, says the element of having a coach for implementation support is one of the most crucial aspects of the practice. Through The Great Game for Small Business, smaller companies have an opportunity to engage with a coach for an investment that better fits their budget. The difference in this pilot program is that coaching is provided in a group setting with five companies per program. The coaching is done remotely through video conferencing and is supplemented by eLearning training modules. 
"We have always worked hard to make The Great Game practices accessible to all organizations, of all sizes," Armstrong says. "We have a vision to give every employee a chance to learn and play the game of business, and win. We want to break down the walls and hype that make business an elite sport for the select few and keep everyone else in the dark and out of the money. Everyone should play and share in the rewards. The Great Game for Small Business will help us realize that vision."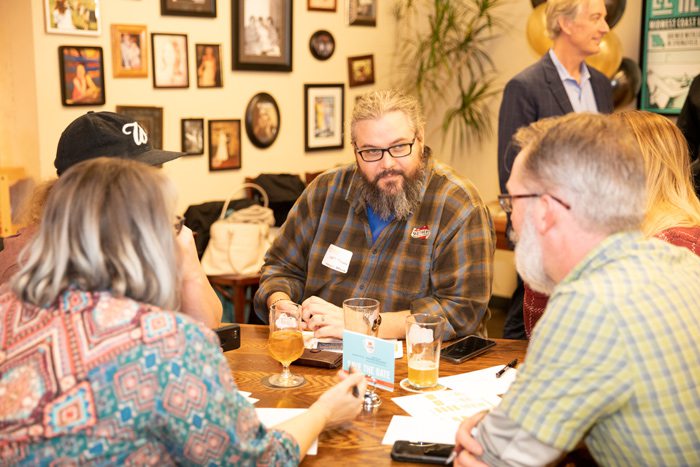 Photo by Brandon Alms
Matt Tignor, along with a few others from Mother's Brewing Company, brainstorm two truths and a lie about their company for a quick networking ice breaker game during The Great Game for Small Business happy hour.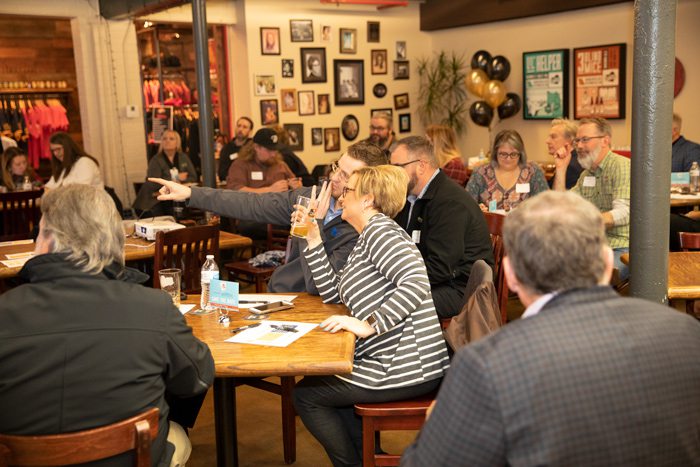 Photo by Brandon Alms
Representatives from The Great Game of Business, along with four local companies, attended a happy hour to kick off The Great Game for Small Business.
Before kicking off the process, we invited all five companies to a happy hour at Mother's Brewing Company. Davis broke down the program into four quarters and illustrated what it will take to reap the benefits in May. 
Save the date for our B-School Breakfast Series on June 13 at 7:30 a.m. at Andy B's to hear about each company's experience and how playing the game changed their outlook on management and doing business. 
"We have two main things we want for every business and that differentiates The Great Game [of Business] from any other program," Davis says. "We are going to take a look at the financials and see how we can improve them, but we are also going to get people involved, which leads to a cultural change for the company."