Strategy
4 Tips for Unmasking Your Website Visitors
If you had to name the primary source of lost leads for your business, would you immediately look to your website?
By guest blogger Jarad Johnson
Oct 05 2017 at 8:20 a.m.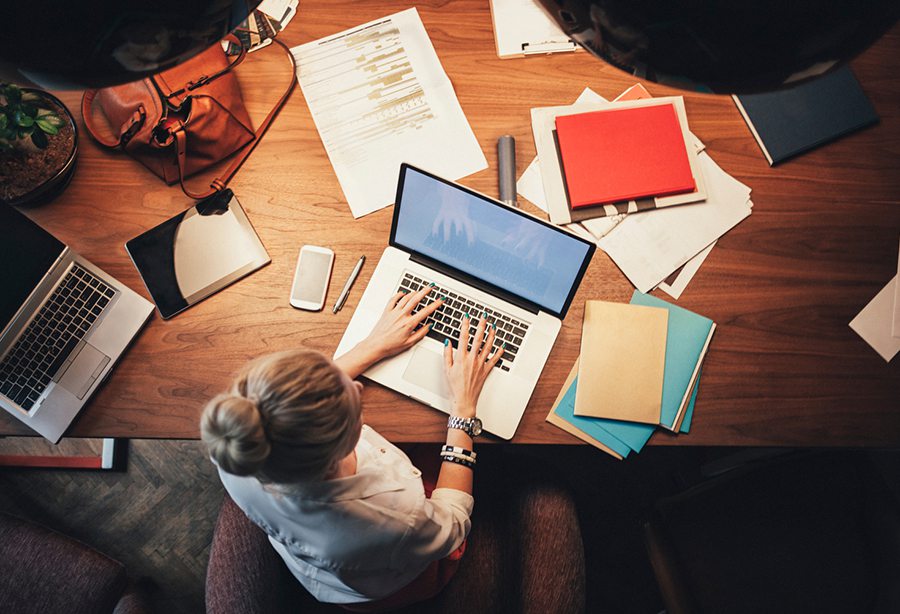 If you had to name the primary source of lost leads for your business, would you immediately look to your website? For most marketers, the biggest lost opportunity of new business comes from the people who visit your website without ever identifying themselves. These are the anonymous website visitors who check out a few pages—sometimes many pages—without filling out your contact form, signing up for your newsletter, using your chat services, or taking part in any of the other methods used in an attempt to capture leads.
According to a Marketo study, 98% of visitors to your website, on average, are anonymous. That means all of your online leads are coming from roughly 2% of the people visiting your website. That's a lot of people who never get to hear why your company is the best option for them before your competitors inevitably swoop in and steal their attention for good. 
How can you become the company that unmasks your website users and slides onto a prospect's radar? There's no magic reveal button—it's still impossible to know exactly who is on your website in all situations. That said, through proper utilization of the best tools and tactics out there, you will find yourself able to get much closer to those missed opportunities. Use the following tips as your blueprint to finding out more about who your website visitors are.
1. Integrate Tools to Unmask Your Audience
While there are no tools available to tell you an individual's identity in all circumstances, there are tools on the rise that allow you to nail down an individual's company and industry as well as what search terms they used and what pages they visited—which ,of course, equates to interests in your products or services.
These tools range from integrated tools within popular CRMs to Google Analytics addons. In the case of both of these products, you will gain a much better understanding of who is visiting your website. However, the unmasked information remains limited to a company rather than an individual's identity.
Other services, such as our partner product, Lead Forensics, provide similar information with additional tools to filter, segment, and manage your website visitors. Lead Forensics goes the extra mile by providing a list of relevant contacts within the organization, including names, email addresses, and titles. They even allow you to filter by department to find the most likely candidate for your sales team to follow up with.
You can then use this information to influence additional marketing opportunities, such as re-targeting campaigns, or create reports for your sales team to use as further insights and education when reaching out to existing clients and prospective leads.
2. Utilize Real-time Personalization
What's better than discovering information about a visitor after they've left your website? Discovering that information in real time and instructing your website to shapeshift and present more helpful and relevant information to the user before they jump over to a competitor's site is certainly better.
Real-time personalization has become mainstream in 2017, taking hold in almost every major ecommerce marketing strategy. As a result, personalization tools have become increasingly easier to integrate, with many popular tools providing products that tie into your CMS without needing your cranky IT guy to leave his cave to set it up.
These tactics have been used widely in B2C marketing for years; however, B2B marketers are finally discovering the potential of more personalized marketing campaigns. While B2C buyers have been considered more emotionally motivated in the past, the realization that B2B buyers may be even more emotionally motivated has taken hold more recently. For example, 73% of business buyers prefer to do business with brands that use personal info to make their shopping experience more personal.
It's a realization that makes perfect sense. After all, what's more emotional than a purchasing decision that may very well risk your career? You're going to want plenty of personalized reassurance and evidence before you put your paycheck in the hands of another company.
3. Create Content Targeted Toward the Buying Process
According to CEB, a business buyer is 57% through a purchasing decision prior to ever contacting a business. Remember that 2% of prospects we mentioned at the beginning of this article who do identify themselves? They're already over halfway through the process of choosing a vendor by the time they hit your website. That doesn't leave you much time to demonstrate why your product or service beats the competition
Luckily, you've got a few opportunities to insert your business into earlier stages of the buying process. First, write content that assists in coaching your prospects through the buying experience, from the very first steps through the point of selecting a partner. By creating content that assists with the buying process, you will both insert your company into the natural buying process and establish yourself as the industry expert the prospect will choose to hire. It's a win-win for everyone.
Second, ensure the content you're creating can compound by choosing timeless topics and using sustainable SEO practices. An article that educates your prospect how to buy, but is outdated after only a few weeks, leads to a much greater time investment than a piece of content that continues to educate your target prospects for years to come.
4. Trade Your Most Valuable Content to Identify Users
Since you've already created valuable content for your prospects, why not get something back out of it? By creating solid content with a strong overview page, many prospects will happily hand over their email addresses and some basic information about their businesses for a free study or whitepaper download.
That said, you don't want to undermine content that could build a strong long-term relationship by overcharging for your downloads—and yes, an email address is charging. While tricky, it's possible to create a high quality piece of content that provides valuable personalized information and builds credibility for your business. Just be sure your content is worth the price of download.
 
Get Started
We know the leap into the digital landscape can be intimidating. We're here to help. When you're ready to build from the ground up, send us a message and we'll help you understand the best path forward.

---
Originally published on MostlySerious.io.
​Jarad Johnson is the President at Mostly Serious, an agency that specializes in strategy, digital products, and online marketing. You can learn more about Mostly Serious on Twitter, Facebook, Instagram, or by visiting MostlySerious.io.