Offices
Space Wanted: The eFactory Reaches 100 Percent Occupancy
The business incubator surpasses its initial five-year projection.
By Adrienne Donica
Sep 26 2017 at 1:35 p.m.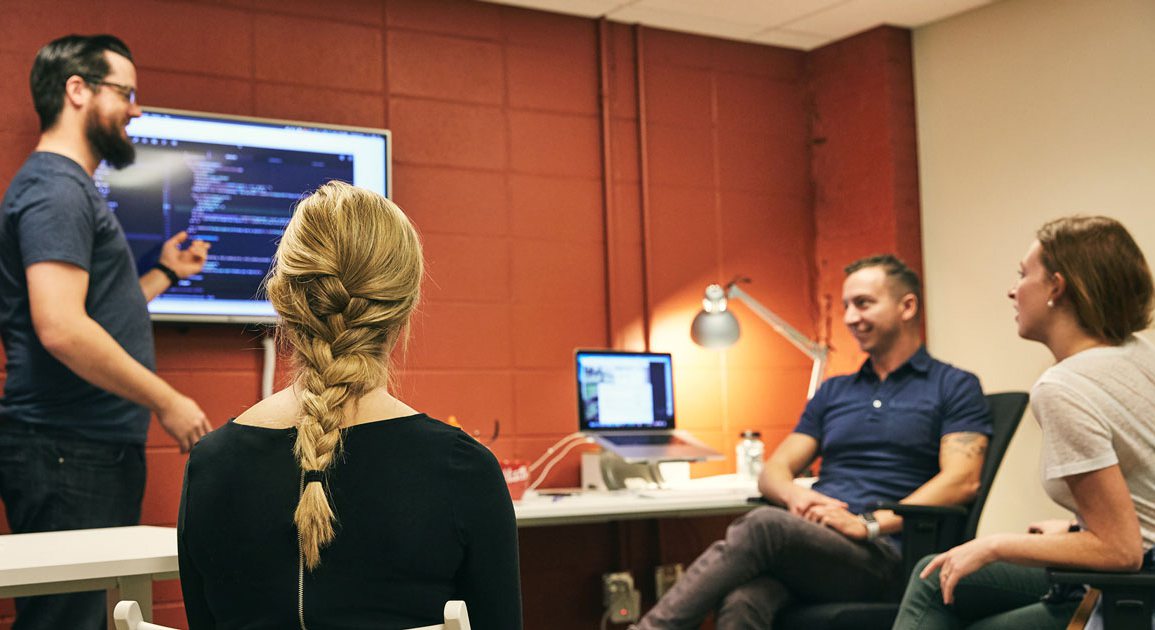 September 25 was a big day for The eFactory. The Springfield-based business incubator reached 100 percent occupancy of its private office space for the first time since opening in March 2013. The milestone surpasses not only the initial occupancy projection but also the industry standard of 80 percent, according to The eFactory officials.
"Initial forecasting for The eFactory projected the facility would reach 70 percent within the first five years," Paige Oxendine, program coordinator at The eFactory, wrote in an email to Biz 417. "We have been well above 70 percent for some time now and are happy to report that we are now at 100 percent occupancy after having been up and running for less than five years."
In recent weeks, several companies have signed leases, Oxendine says, but it was thanks to Aegis Technology, an IT company, that the incubator became completely full as of Monday afternoon. Aegis joins 28 other companies with private offices at The eFactory, including CellARide, Self Interactive and several startups that completed The eFactory's accelerator program.
The eFactory has 20,000 square feet of leasable space separated into varying office sizes. The smallest private offices are 150 square feet and come with a $3,600, 12-month lease. Larger suites, ranging from 500 to 900 square feet, are also leased for 12 months at a time at $15 per square foot.
In addition to its private offices, The eFactory also started offering co-working memberships in September 2016. A floating desk is $100 per month, and a dedicated desk is $200 per month. Oxendine says there is still space available to rent in the co-working area.
The eFactory is joined by two other co-working spaces in Springfield: CAST Co+Work+Space and Originate Office Space. Green Circle Projects' CAST is located at Farmers Park and will soon be joined by CAST Executive. Executive will have small and large private offices available for rent and is slated to open by the end of October in the new building at Farmers Park. Executive Director Meagan Dollens would not disclose the occupancy rate or pricing for either space but says there are still some openings.
Originate has been at its current location at 313 South Ave. since August 2016. "We started with eight people, and we've grown to four times that now," says Property Manager Paul Tillman. He says the current space is 70 percent full, but the company has more room to grow within the building. Originate has three standard private office sizes ranging from 110 to 330 square feet with leases starting at $395 per month. Its shared offices rent for $200 per month.
The eFactory's private office tenants are: 
Middle Seat
Open Hand
Wave3 Technology