Corporate
4 Reasons We're Pumped for Hotel Vandivort's Expansion
Say it with us, now: rooftop bar.
By Lillian Stone
Jan 16 2018 at 7:23 p.m.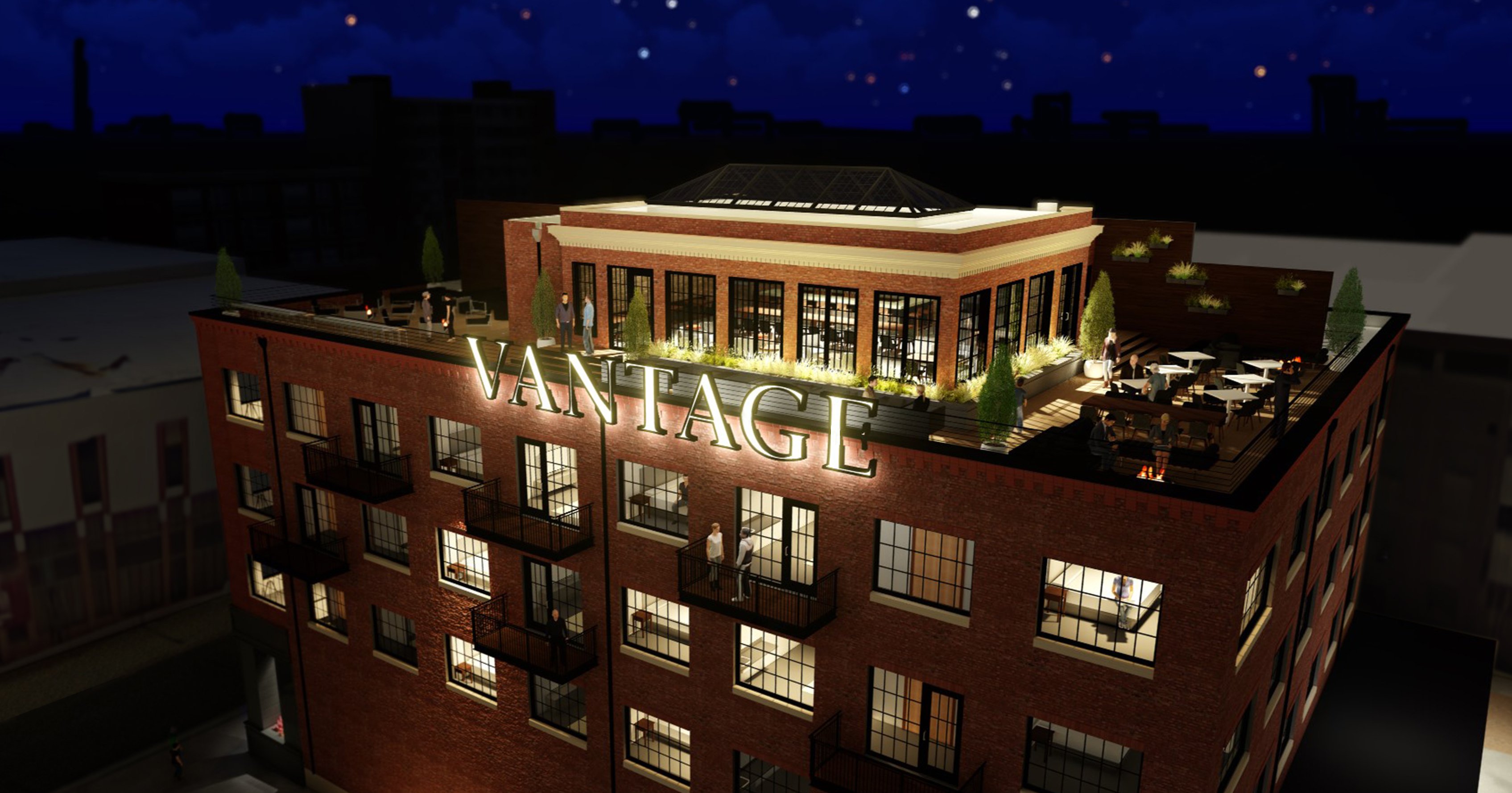 Word is officially out: Hotel Vandivort is expanding. According to a news release, the expansion will be constructed on the property adjacent to the northwest corner of the current hotel. The project is scheduled to break ground in the spring of this year with a tentative opening date in spring of 2019, and we can hardly wait. Here are four reasons we're pumped about the expansion.
Room to Grow
Hotel Vandivort's boutique hotel status is part of its charm, but increased space is good news for visitors who may have struggled to score a reservation for one of Hotel V's 50 rooms. According to the release, the expansion will add 48 new guest rooms featuring upscale design and additional meeting space. That means more room for visiting family members, professionals and tourists alike.
Valet All Day
​According to Tessa Diehl, Hotel Vandivort's director of sales and marketing, the hotel currently offers occasional valet service during high-traffic events. The expansion will include regular valet service available to all guests and visitors, making downtown parking a snap.
Rooftop Bar, People
Drumroll, please: The expansion will be crowned by The Vantage, a five-story rooftop bar open to the public and "providing dramatic views of the Queen City's historic skyline," according to the release. We're already in love with the menu at The Order, but there's room in our hearts for another cocktail darling.
Continued Growth in Downtown Springfield
Downtown Springfield is experiencing a major growth period, and Hotel Vandivort's expansion will add to that growth. "This is one of the early developments that will mark the next phase of downtown," said Hotel Vandivort co-owner John McQueary, noting his excitement to continue to play a part in downtown revitalization. We can't wait to see Hotel Vandivort's continued impact on the downtown area.
Read more about downtown's growth in our recent feature "Hot Spots."