Strategy
What You Missed from 2020 Think Summit
Springfield, MO is on the cusp of greatness with new projects like the Hotel Vandivort expansion, BigShots Golf and Forward SGF. Community leaders gathered at Think Summit to talk about taking the region to the next level.
By Jenna deJong
Jan 27 2020 at 8 a.m.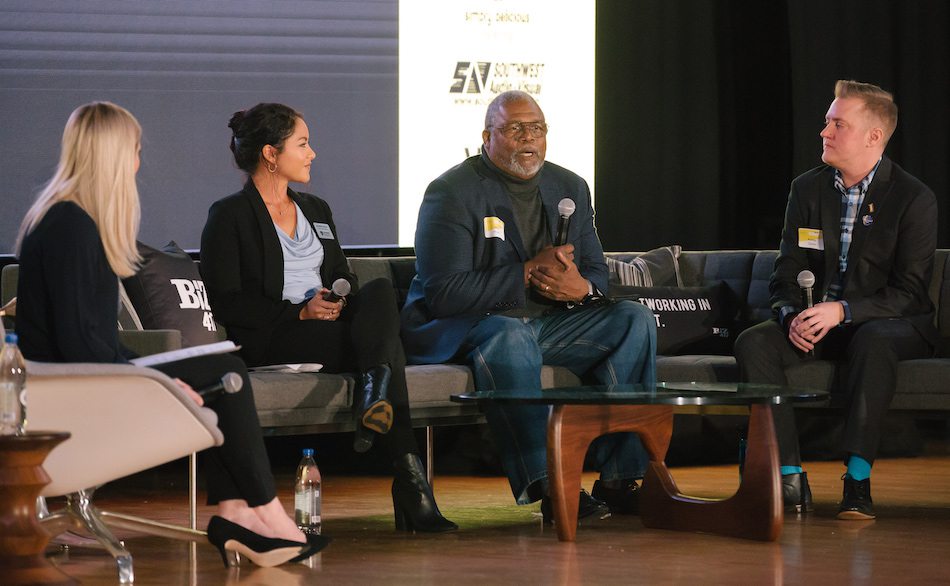 This past year has been a wild ride for Springfield. The City of Springfield launched its comprehensive planning process, Forward SGF, the Springfield News-Leader formed a union, Tim O'Reilly announced BigShots Golf for the north side of town and the Hotel Vandivort expansion, V2, opened, along with Vantage Rooftop Lounge & Conservatory. These newsmakers and more took the stage at Think Summit to explain why they moved to or stayed in southwest Missouri and why they work each day to make the region a better place to live work and play. Here's our top takeaways: 
"It's not enough to not be racist. We have to be anti-racist." 
Catherine Bass Black moderated a discussion between Wes Pratt, Jasmine Bailey and Ashley Quinn on "The Cost of Being Exclusive."
1. Wes Pratt called on the audience to help change the perception and dialogue of how southwest Missouri is perceived by calling out racist remarks. 
2. Jasmine Bailey and Ashley Quinn are both working to help the LGBTQ+ community feel more welcome. Bailey touched on the Springfield Police Department's efforts to roll out a LGBTQ+ guideline that will guide the department on how its interactions with the public can make all feel welcome and safe.
3. Ashley Quinn told a personal account of when he was fired by a client because the client "liked his men to be men and that didn't include him." Quinn stressed that since he worked for his parents, he was allowed to keep his job but that some other employees might not feel as lucky. Quinn said The GLO Center helps businesses extend their support to the LGBTQ+ community by changing their policies to be more welcoming and inclusive. 
"Some of the most active members in the community have not seen what the Ozarks have to offer." 
Danny Collins from 37 North Expeditions is working to make the Ozarks more accessible with the hopes of making the region a destination for travel tourism. But at the beginning of his speech, he noted that most 417-landers haven't experienced what the region has to offer. Through his guided expeditions, Collins works to ensure every trip is convenient and enjoyable. The goal is to open the eyes of more locals and make the area known for its natural beauty. 
Some of the Best Resources are In Our Own Backyard 
Before starting OzWater, Chad Sitton wanted to make a plant-based plastic water bottle that could decompose more rapidly. When the bottles turned out to be pricer than expected, he realized he needed a premium product, and that turned out to be the water sitting 2,000 feet below the Ozarks. This untouched water is now bottled through OzWater and sold in 850 stores in eight states. 
"All of us need to be deal-makers." 
Three of the four panelists for "Fast Forward to 2040" are not from the region, and all three assumed that they'd only spend a few years in Springfield before moving on. Now, Daniel Ogunyemi, Ashley Norgard, Brad Erwin and Debra Shantz Hart have a large stake in their community, which extends to serving on the City of Springfield's comprehensive planning process, Forward SGF. Each touched on their major wishes for 417-land, including revamping city codes, inclusion, bold collaboration and beautification. The four panelists stressed that it would take the entire community to move the needle and called the audience to attend the Forward SGF visioning workshops on January 28 and 29. 
"We want journalism in the Ozarks." 
Katie Kull and Wes Johnson from the Springfield News-Leader spoke on the paper's recent decision to unionize and cited four core reasons for doing so: to ensure the paper's future; to have a quality, funded watch-dog in the community; to have a say in resources and how they are used; and to negotiate fair wages.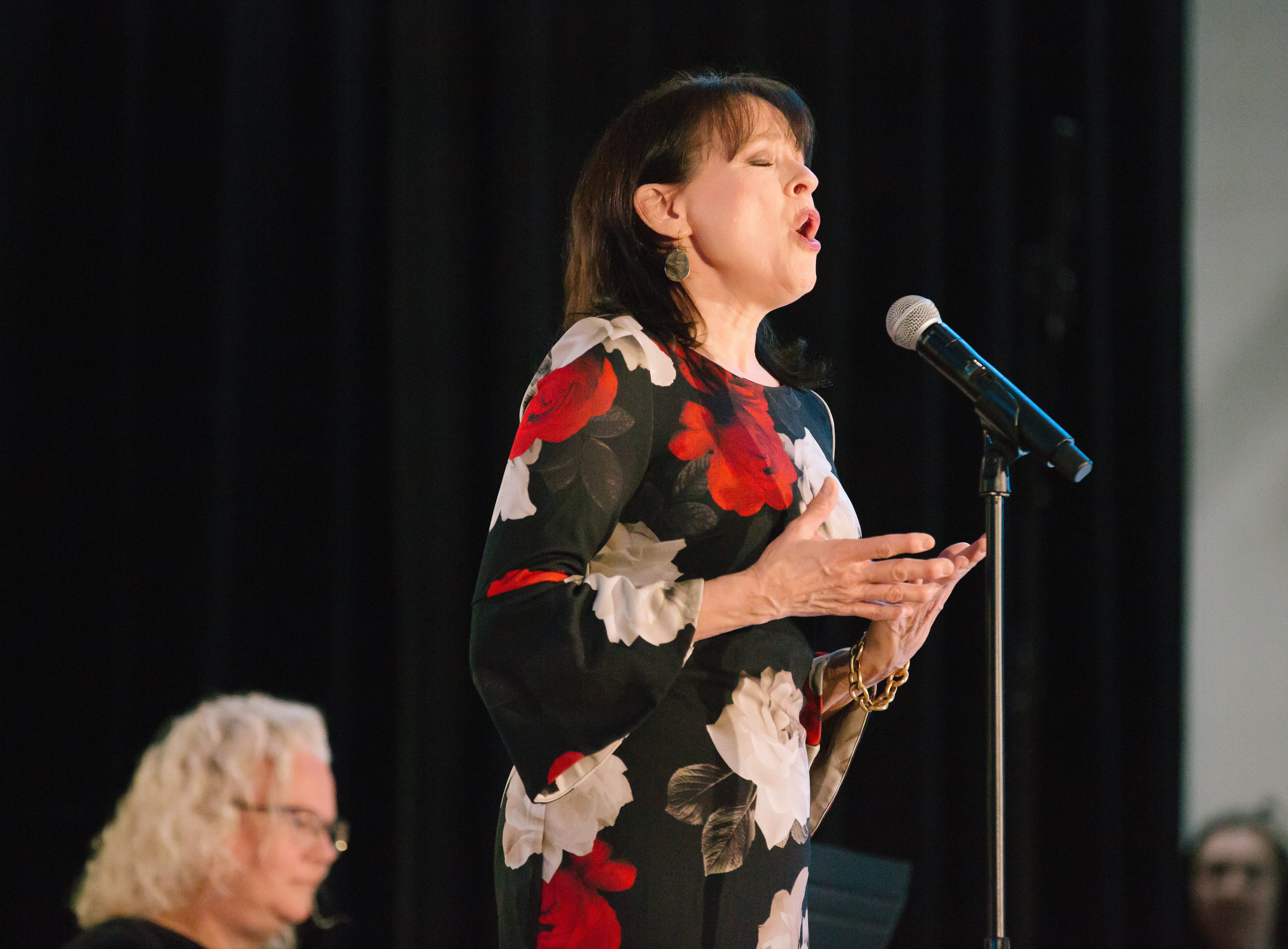 "Your idea doesn't have to change the world. Start niche and expand." 
When Trey George developed the idea for his app, A Color Story, he didn't have much of a background in app development or funding. The philosophy major recruited experts in the area to launch the project and since 2016, the company has grown. This past year alone grossed $33 million. His point: You can find success even if you're completely in over your head. 
Baker Observatory is the only research facility in the state. 
In the 1970s, Bill and Retha Baker not only donated land to Missouri State University for an observatory, but they also donated the surrounding land so future developments wouldn't encroach on research. Mike Reed with Baker Observatory says that through the facility's research on planets in other solar systems, scientists now know that when the sun expands in 5 billion years, earth will not vaporize. Instead it will migrate outward to where Mars is currently. 
Make Time in Your Day to be Mindful
Jayme Sweere with Stressed out Humans taught the audience how to do 1-minute meditations during their workday. The idea is to bring the person back to his or her senses and feel contained. 
Missouri Looks to be a Promising Candidate for the Virgin One Hyperloop
As the Speaker of the House for the Missouri House of Representatives, Elijah Haahr has an interest in bringing Virgin Hyperloop One to Missouri. He said Missouri could be a front running candidate for a certification track, a 6- to 10-mile-long track, that could transport both people and goods. Because of Missouri's flat geography and the close proximity between Kansas City and St. Louis, Haahr is hopeful one of these cities will be announced as a finalist for the certification track. The finalists are announced this spring. 
Make Something Where You Are
Jeff Houghton kept the crowd laughing when he interviewed Tim O'Reilly of O'Reilly Hospitality Management for his podcast "Make Something Where You Are." O'Reilly attributed his major success to John Q. Hammons. Since Hammons's company was winding down, O'Reilly said excellent hospitality professionals became available, so he hired everyone he could. O'Reilly's next goal and aspiration for the city is to be more sustainable.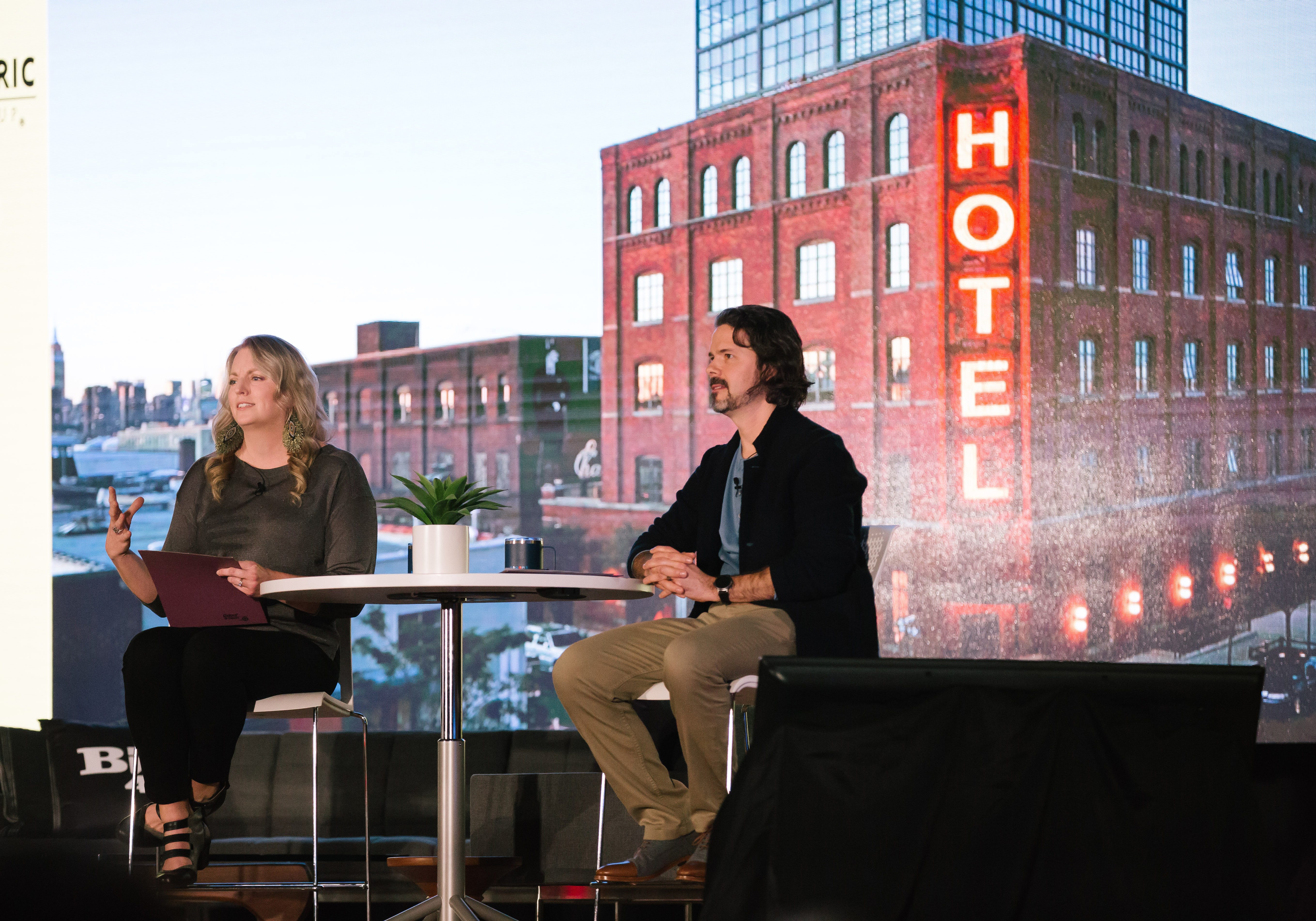 "We wanted to be a piece of the resurgence." 
When Karen and John McQueary took a look around Springfield's downtown, they noticed one thing missing: a boutique hotel. They "ate and drank and slept" their way through New York City and considered everything from the perspective of the guests. When they came back to Springfield, they purchased a building and transformed it into "Springfield's living room." Now Hotel Vandivort serves as a "first taste" of Springfield with a curated view of the city.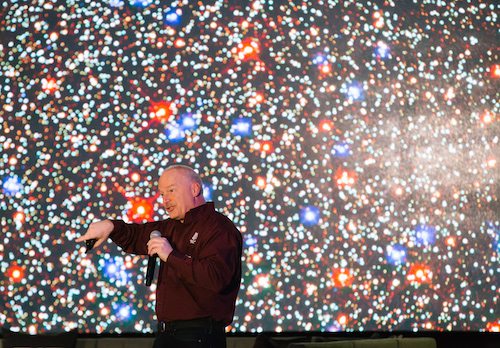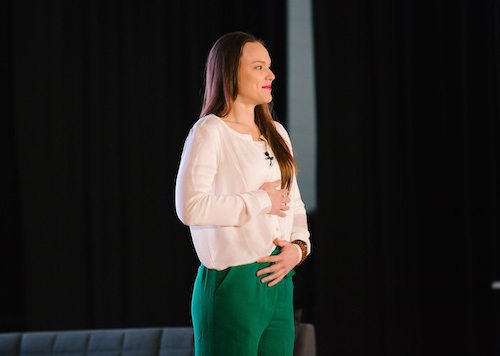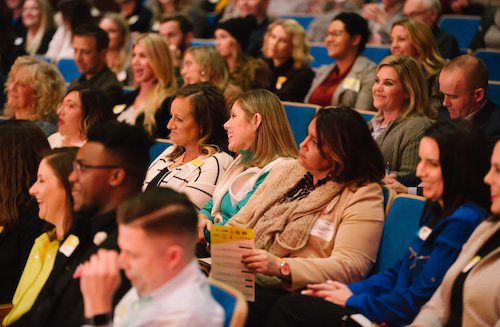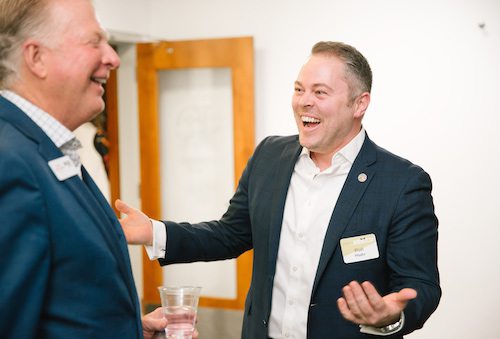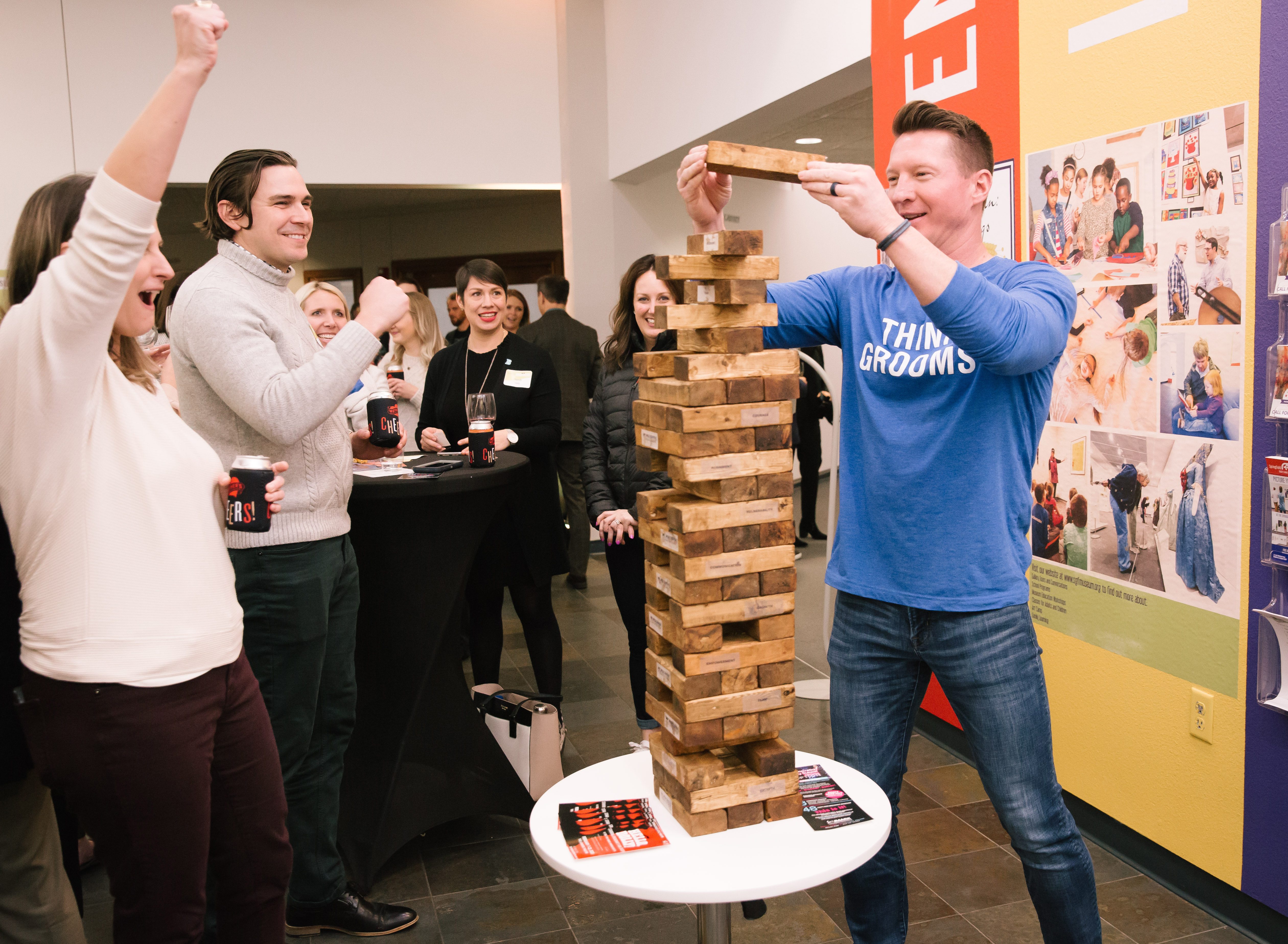 See more of the photos from Biz 417's Think Summit presented by People Centric Consulting Group. Hosted by the Springfield Art Museum, January 24, 2020.