Women in Business
Ashley Norgard and Francine Pratt Win Springfield Area Chamber of Commerce Awards
Ashley Norgard is the first recipient of the Virginia Fry Rising Star Award, and Francine Pratt is named the recipient of this year's ATHENA Award.
By Jenna deJong
Jan 24 2020 at 8 a.m.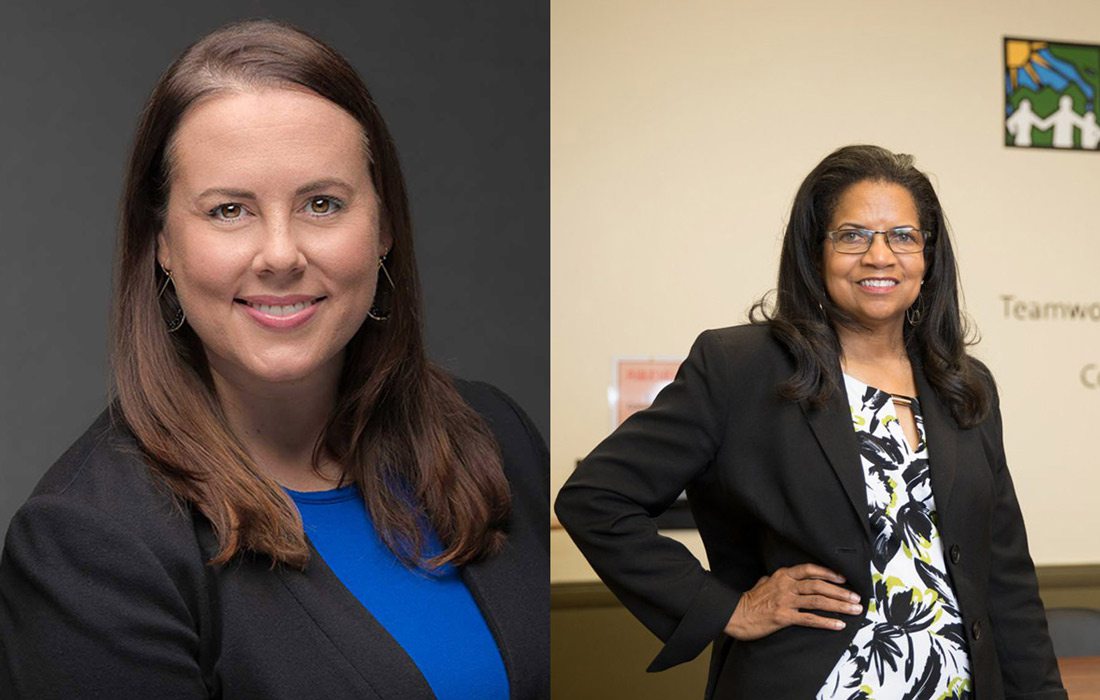 The Springfield Area Chamber of Commerce announced the winners of two of its awards last week: Ashley Norgard was named the first recipient of the Virginia Fry Rising Star Award and Francine Pratt was named the recipient of the 2020 ATHENA Award. Both women will accept their awards at a ceremony on March 4. 
The Chamber accepted nominations from the public for both awards and an independent panel of judges selected the winners. Francine Pratt, director of Prosper Springfield, is recognized for her work with the three-year-old organization, which aims to "combat the effects of living without sufficient income" through increasing "the area's post-secondary attainment to 60 percent and reduce the area's poverty rate by 5 percentage points by 2025," according to a press release posted by the Springfield Area Chamber of Commerce.
The release also listed numerous organizations Pratt has served, including the Missouri College Access Network and the Missouri Department of Higher Education and Workforce Development Equity Project. The ATHENA Award recognizes a standpoint leader who has "attained excellence in their professional and personal lives." 
Ashley Norgard, attorney at Kutak Rock LLP, is the first recipient of the Virginia Fry Rising Star Award, which recognizes "an emerging leader and mentor in their chosen profession and in the community." In addition to serving on Biz 417's advisory board, Norgard also serves the Springfield-Greene County Library District and earned recognition as a Top Business Practitioner in the 2017 Missouri Lawyers Weekly Women's Justice Awards. 
To celebrate both women, the Chamber is hosting an award ceremony and luncheon on March 4 at 11:30 a.m. at the White River Conference Center.