Leadership
How Ashley Norgard and Joelle Cannon Connected Through Rosie
Ashley Norgard and Joelle Cannon work in different fields but support each other through an intentional mentorship relationship.
By Susan Atteberry Smith
Jul 2019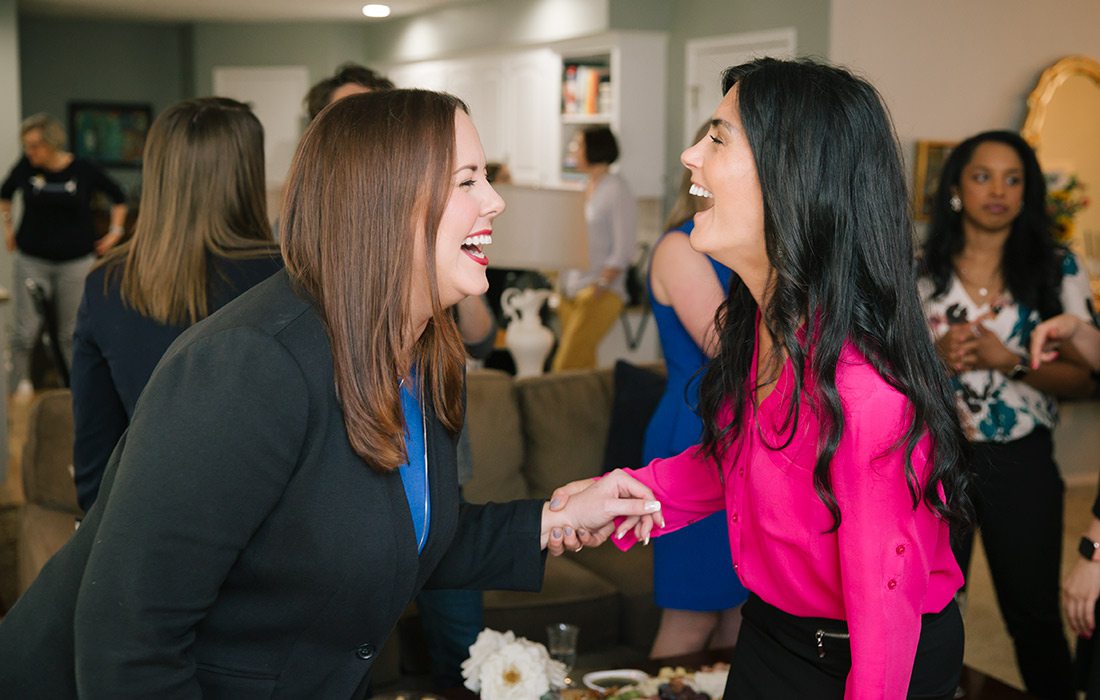 Kutak Rock LLP attorney Ashley Norgard began mentoring Joelle Cannon, district office director for Sen. Roy Blunt (R-Springfield) when they met over lunch four years ago. Their relationship ignited when Rachel Anderson, co-founder of the female entrepreneurship network Rosie, tagged them for an employment law and policy panel.

Biz 417: Ashley, how would you introduce Joelle to someone who has not met her?
Ashley Norgard: I like to talk about Joelle because there are so many amazing things about her. Although she's originally from Joplin and went to [Missouri State University], she then spent 13 years on Capitol Hill working for a variety of the most prominent Republican legislators in the country, then moved back here four years ago to raise her daughter. It's really unfair: She's beautiful, and she's super-smart. She also teaches a course on federal budgetary policy for Johns Hopkins University. She's kind of a big deal. She's conservative, and I consider myself very moderate, like nonpartisan.
Joelle Cannon: There's more to a person than their politics or what they do on the weekend. You're a well-rounded, whole person, and [Ashley and I] have a ton in common.

Biz: How have you helped each other?
JC: I think Ashley and I are both really intentional about reaching out to other women younger than us. Whether it's mentoring or being a friend when they need it, we both are really good at that. I certainly have been very lucky to know Ashley, and I have learned things from her. She goes out of her way to introduce me to people, to invite me to events, to include me, and in my line of work I do a lot with nonprofits and with government entities, but the business sector is not always easy to get into.
AN: Joelle is extremely well connected, but our circles haven't always overlapped, so it's been really nice to be able to facilitate those introductions, and when you boil it down, she and I both do kind of the same job. We are problem-solvers and connectors to people, so we are able to now connect those different people in different areas to both just personally enrich our lives but also to help those people that we serve.
JC: I love going to events, and there's a good feeling when I look across the room and see Ashley. I have this person that I know pretty well that I know has my back, if something comes up in that situation.
AN: It's nice to have somebody there who has your back.

Biz: What is some of your favorite advice to give younger professionals?
JC: People want a promotion; they want a new title. And I always say, "Your name is your title." That is what matters.
AN: My favorite piece of advice to younger lawyers is to not be afraid to blur the lines between your professional life and your personal life. I sell two things—my time and my reputation. Why wouldn't I want my clients to understand me and for me to get to know them?