Strategy
Is Springfield, MO Sitting on a Pure Water Source?
How Chad Sitton and Deer Lake Partners discovered a pure water source in Springfield, MO and founded OzWater.
by Jenna deJong
Nov 2019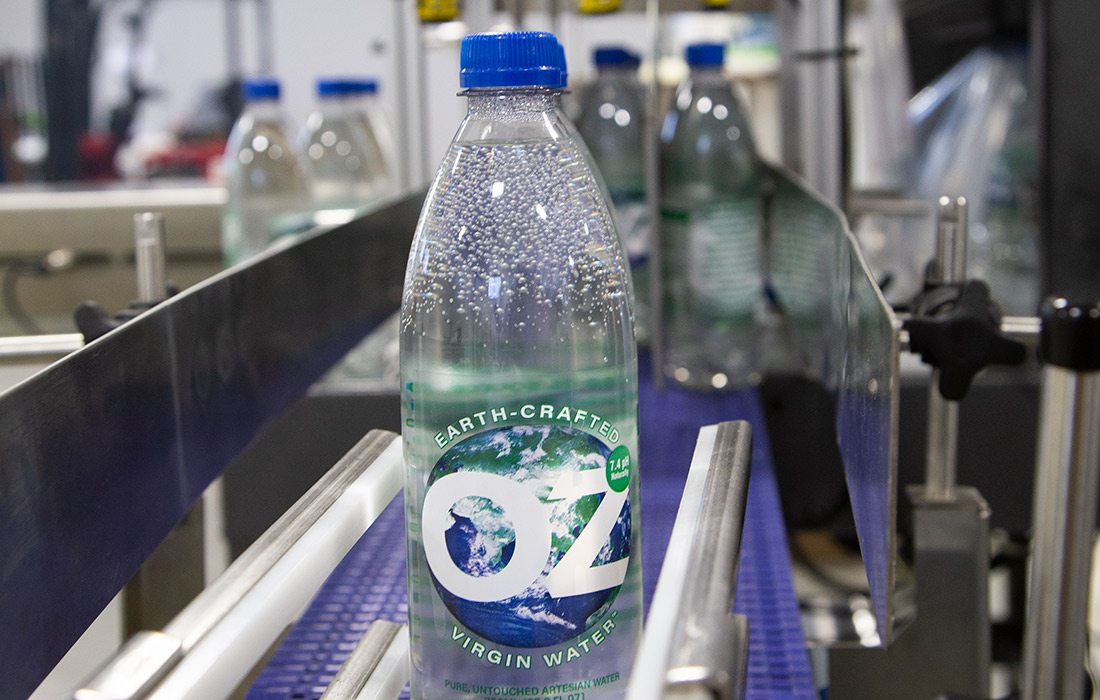 The Problem
It all started with a water bottle. Chad Sitton is the on-site partner of Deer Lake Partners, and together the team is developing a biodegradable water bottle that could be broken down by ORCA, a clean food waste technology that "mimics a natural digestion process," according to the company's website. The partners knew exactly how they would create a plastic that decomposed more quickly, but because it's the first of its kind, the initial price point was too high for consumers. They needed a premium product to get buyers invested. Enter OzWater.
The Big Idea
Sitton always knew about the cool water under Deer Lake Golf Course, but he didn't think anything of it. When Deer Lake Golf Course first opened in the 1970s, a well was dug in the hope of striking natural gas or oil. When the initial owners discovered water instead, Sitton said it was a disappointment. Sitton says that, at that time, no one thought anyone would pay for water, so the owners decided to attach a spigot and open the well up to their golfers. Under the ownership of Deer Lake Partners, the well was tested for its health benefits. The results came back: The source contains healthy minerals and is considered a virgin water source.
The Learning Curve
Since water wells aren't usually dug as deep as this one,  a typical well might not have the same health benefits. Because the original owners were hoping to strike natural gas or oil, they dug it 2,000 feet down. When they hit water, they had no idea of the pure source they had stumbled upon. In fact, no one did, until Deer Lake Partners had it tested.
So what made the site a virgin water source? Sitting underneath the Ozarks is a trapped glacier that hasn't seen the light of day for the past 35,000 years. Usually, a source like this one is contaminated by sulfur and other minerals, but because of the Ozarks' location, limestone acts as a natural filter. When the four partners had the water tested, it came back at a perfect 7.4 pH level, the exact level needed for the human body. The virgin water source also contains minerals like calcium and magnesium.
The Takeaway
Needless to say, Deer Lake Springs has its premium product. Five years since the initial test, OzWater is now bottled through parent company Deer Lake Springs. In the meantime, Sitton and his three partners are keeping an eye on the market for biodegradable plastics to debut their water bottle. Until then, they'll continue to bottle from the trapped glacier, which is considered an infinite water supply.
Purchase OzWater at MaMa Jean's Natural Market and some Price Cutter locations.
Learn more about the story of OzWater at Think Summit on January 24, 2020 at Springfield Art Museum.