Commercial Design Awards
Commercial Design Awards 2022 Winner: Health Care
An outdated medical facility was turned into a bright, modern and sophisticated plastic surgery center using a mix of complete redesigns and facelifts to existing features
By Colin Shea Denniston
Jul 2022
CATEGORY: Health Care
Lead Interior Designer: Haden Long, Ellecor Design

Interior Designer: Robbie Moncrief, Ellecor Design
Architect: Bo Hagerman, BOTI Architecture and Engineering
Project Goal: To turn an outdated medical facility into a bright, modern and sophisticated plastic surgery center, using a mix of complete redesigns and facelifts to existing features.
---
Going to a doctor's office can be an unnerving experience—even when it's an elective occasion. But when the space is thoughtfully designed—with natural light, rich wood finishes and a calming mix of patterns and textures—the experience can feel more like a spa visit than a surgical visit. When Shah Plastic Surgery acquired a new facility, they turned to Haden Long, owner and lead designer of Ellecor Design, to transform the dated space into a chic, modern and elegant medical facility.
The building had previously been another plastic surgery office, so while the layout was conducive to the new owners' needs, the overall feel of the space—the lighting, finishes and cabinetry—needed updating.
"The building wasn't super old, but the design was really a little more dark and moody than we were looking for," says Long. "We were wanting that clean, fresh, more modern feel—some more geometric shapes, just a brighter look to it."
Long took an "old meets new" approach by enhancing already established architectural elements and reinventing them to match today's aesthetics. "There were some features that we maintained by just changing the finish on them," says Long. "We did a completely new front desk reception area that kept the drop-down ceilings above it and changed the finish to kind of tie into the new look."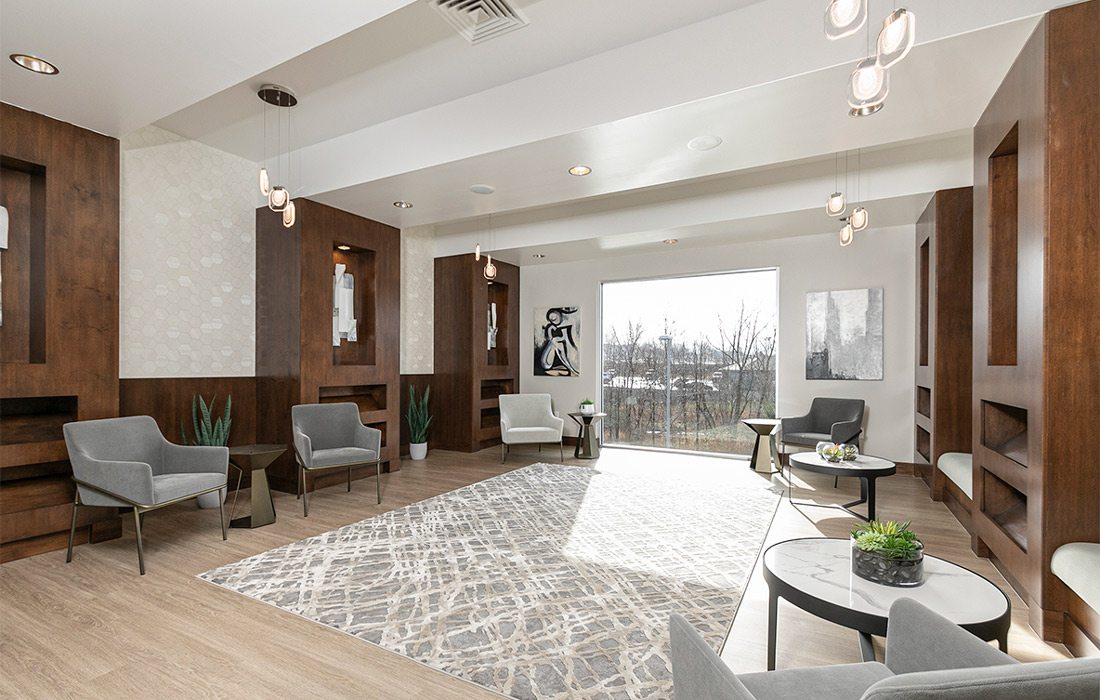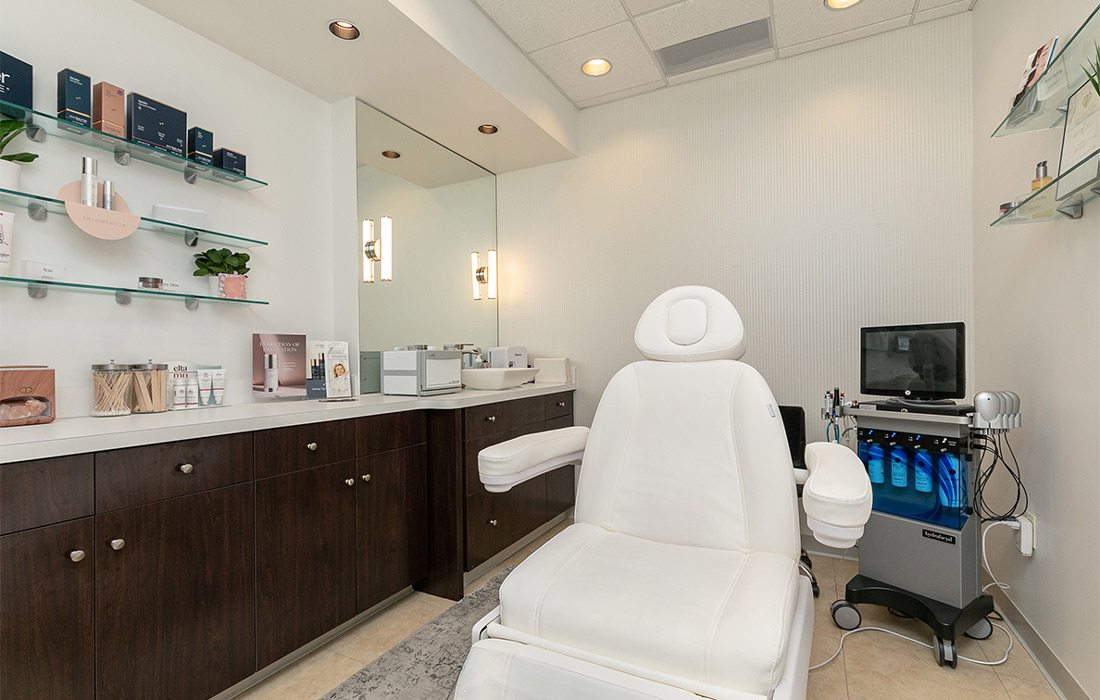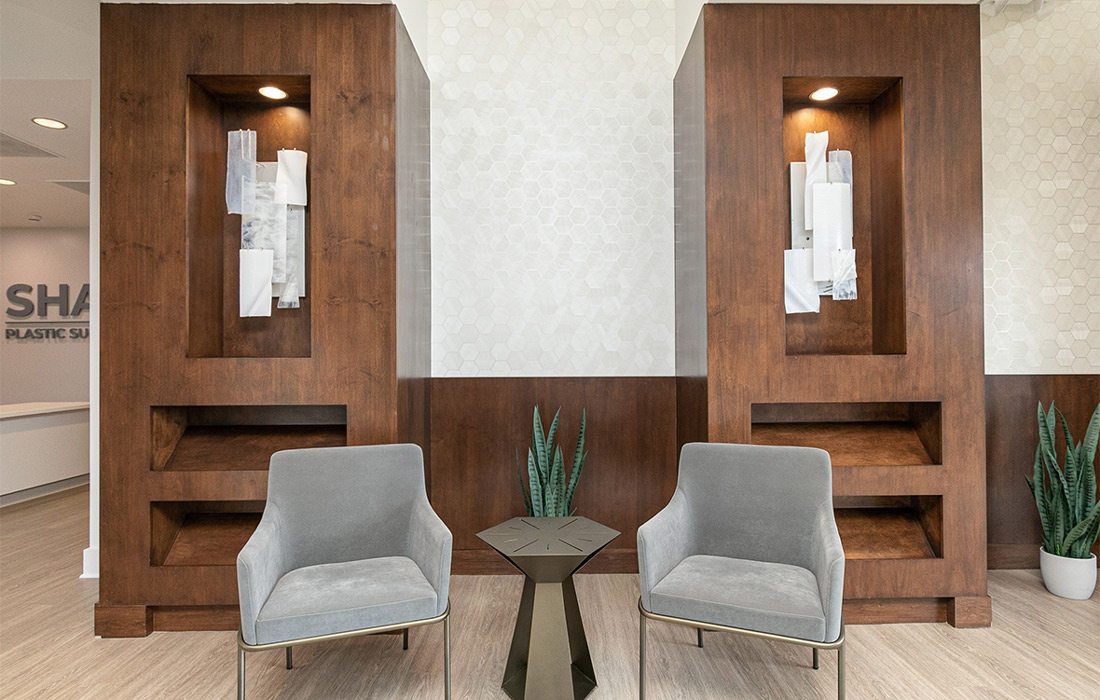 With creating "wow" factor top of mind, the initial thought was to revamp the existing front desk before Long proposed a complete redesign. "That was really where everything started was with that big look of that desk," says Long. She then carried the same design style into other areas like the waiting room, office spaces and patient treatment rooms.
Throughout the design, Long carefully balanced modern elements—like contemporary lighting, wide vein marble and geometric wallpaper—with warm established features like the richly stained wood built-ins to deliver a reinvented, modern medical facility that's so inviting, you may be tempted to show up a few minutes early for your next appointment.
RESOURCE LISTINGS
Where to find the looks and materials used to create this winning business space in Springfield, Missouri and surrounding areas.