Whitepapers
Our Brand
It's who we are, what we do and what we say at Tuthill.
By Traci Louvier
May 2018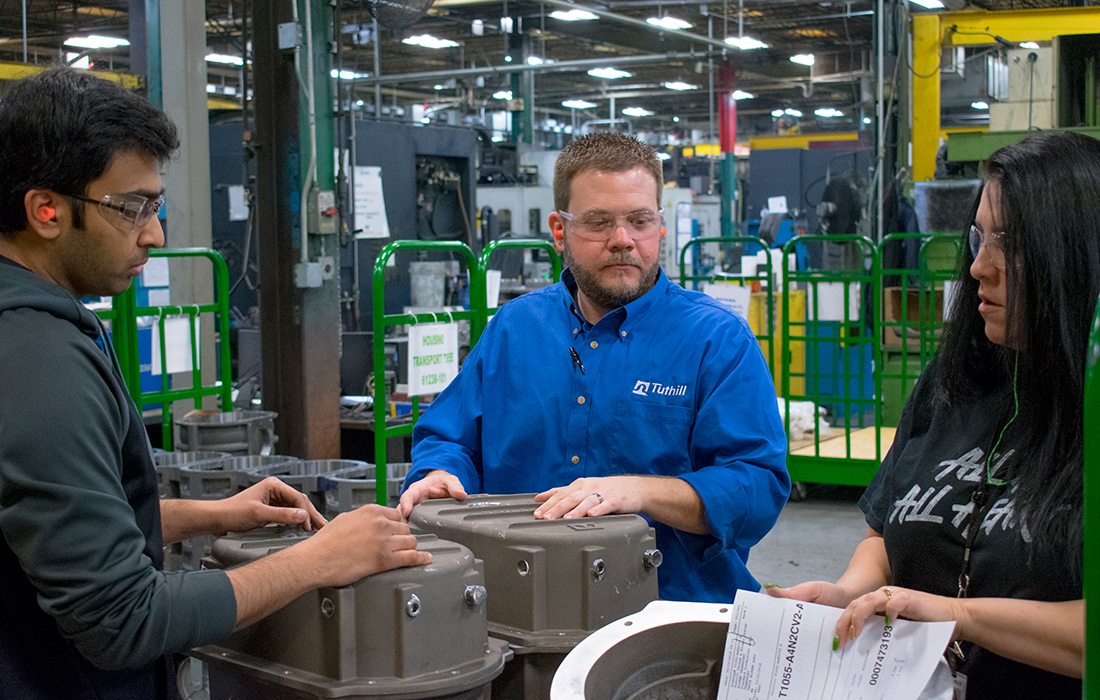 Ask your coworkers to describe your company's brand.  Many answers will center around the product or the service provided.  You may hear things like quality, dependability, quick response times and the best price used to describe the positioning of the brand.  How many employees will focus on themselves as an integral piece of the brand makeup?
At Tuthill Vacuum & Blower Systems in Springfield, "Our Brand" is a core element of the Compass that guides the behaviors of its employees and the growth of the company.  Our Brand places focus on each individual employee by allowing them to take ownership of how his/her role represents and shapes the Tuthill brand.  It builds strong teams by recognizing how manufacturing flows, engineering, finance, purchasing, marketing, sales and every other department of Tuthill has a lasting effect on the brand.  By giving Tuthill employees the awareness that their daily efforts, the way that they show up each day, has lasting impact, they begin to look at the team and how they interact much differently, much more effectively.
"Our Brand places focus on each individual employee by allowing them to take ownership of how his/her role represents and shapes the Tuthill brand."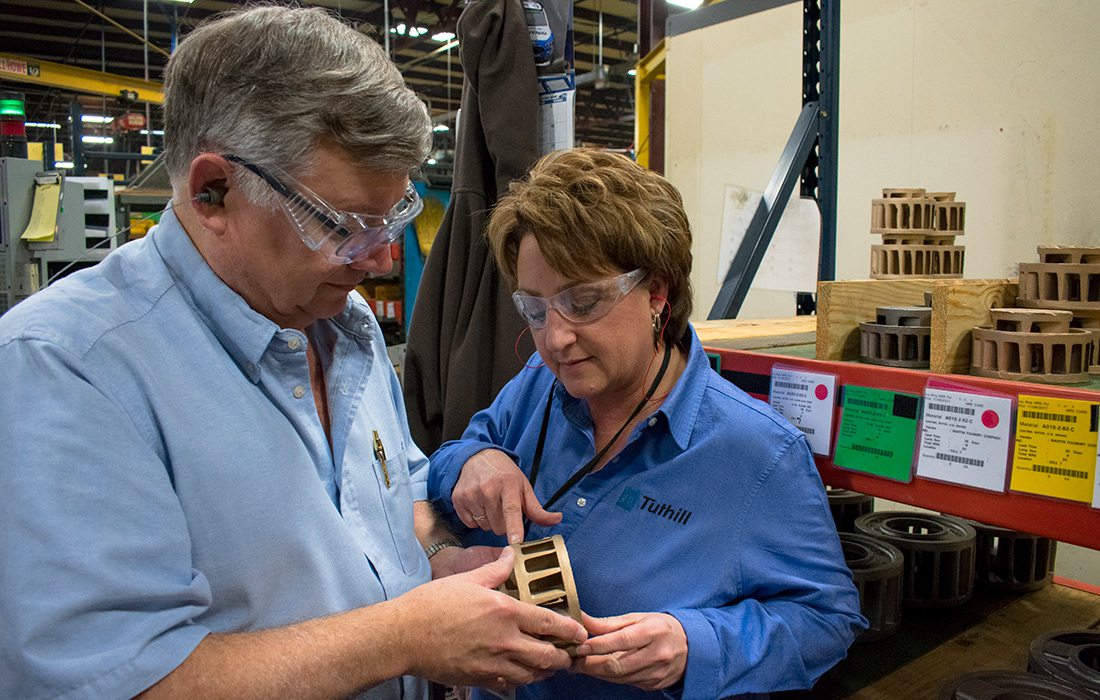 How do you build a team full of such strong, aware and awake individuals?  Tuthill does this by creating a culture rich in leaders that develop self-love and an appreciation for sharing their aliveness.  Employees are encouraged to leave that feeling of numbness behind, to step into their roles with the energy and drive that makes them come alive and dares them to be better each and every day.  Team members are comfortable engaging in tough conversations knowing that an improved process, individual development, stronger partnerships and enhanced product could be some of the many positive outcomes that are gained.  
One of the tools that Tuthill uses as the foundation for building a strong team to represent the 125-year-old brand is the "Four Sticks."  Tuthill has established that leadership is the foundation of its success and it is something required of every employee within every role of the company.  Leaders are conscious of what is happening around them and within themselves, and they respond to that awareness with choices that are in line with Tuthill's journey.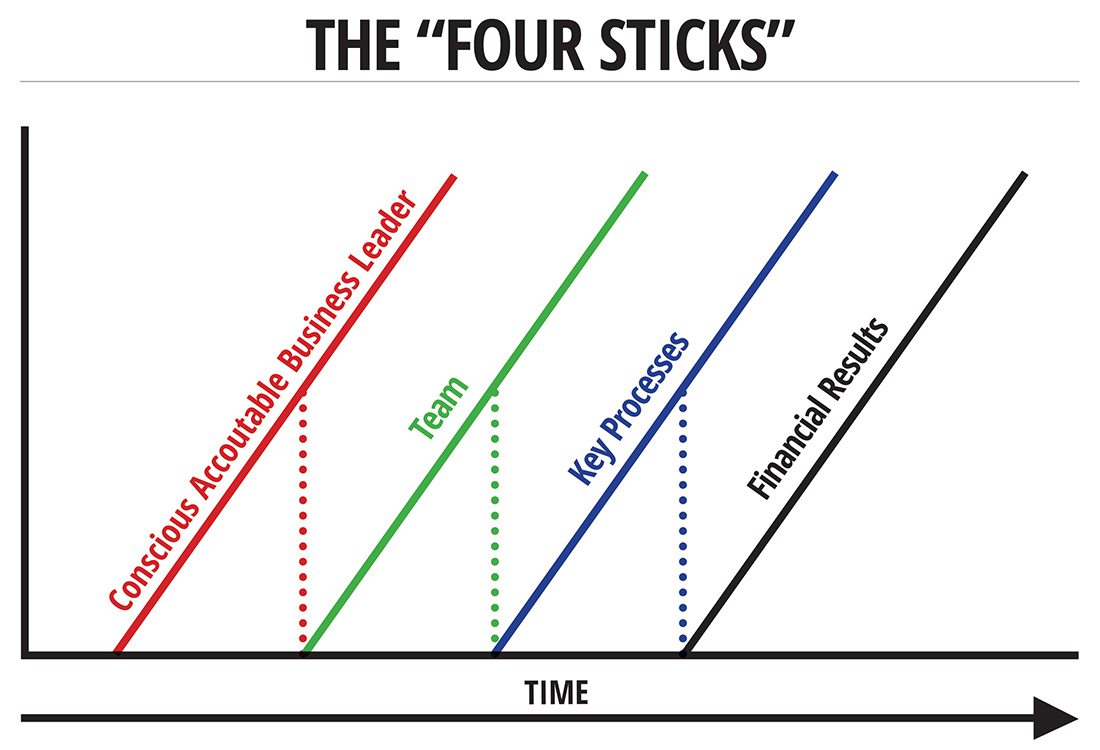 ARE YOU A CABL?
Tuthill calls successful leaders CABLs—this is the first element identified when reading the Four Sticks graphic. CABL stands for Conscious Accountable Business Leader and represents an individual who is self-aware, who understands what the business needs from his/her role and knows how best to deliver it.  Tuthill's CABLs are inspiring and help encourage other employees to see what is possible and to recognize the impact of their contributions.  By having these CABLs, Tuthill has created a team of professionals who are committed to self-development.  From this, a team that is willing to strive for continuous improvement is established.  These employees utilize key processes with driver measures that clarify what success looks like for each team and for the business as a whole.  When these sticks are in place, the company reaches its desired financial results.
The Four Sticks reminds Tuthill employees that success starts with a leader and that leaders are developed throughout Tuthill, not just in management roles.  This philosophy recognizes that the Results of Tuthill are created by leaders and by the teams that have clarity in their focus.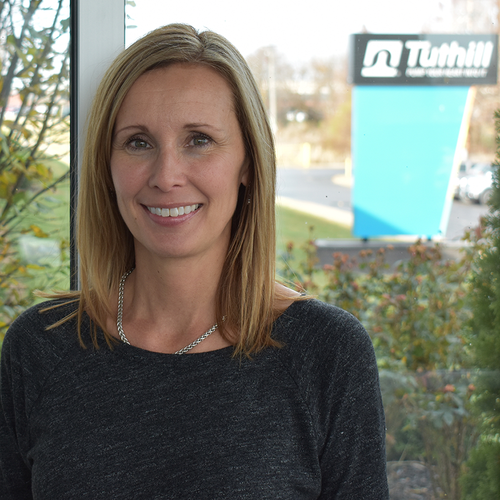 TRACI LOUVIER
Traci Louvier has been a marketing communications professional for 20 plus years. Originally from St. Louis, Traci has balanced out her career with roles supporting sales of both consumer and industrial products along with working within corporate and agency settings. She relocated to the Springfield area in 2013 when she joined the team at Tuthill Vacuum & Blower Systems. Today, Traci manages a global marketing strategy for product sales and supports internal programs to promote Tuthill's culture and its unique set of tools throughout employee communications and interactions.