Whitepapers
Manufacturing Lean Product, Cultivating Aliveness
Traci Louvier of Tuthill Vacuum & Blower Systems explains how when manufacturing became strategic and streamlined, the company was able to focus on the people, the real heart of manufacturing.
By Traci Louvier
Jan 2018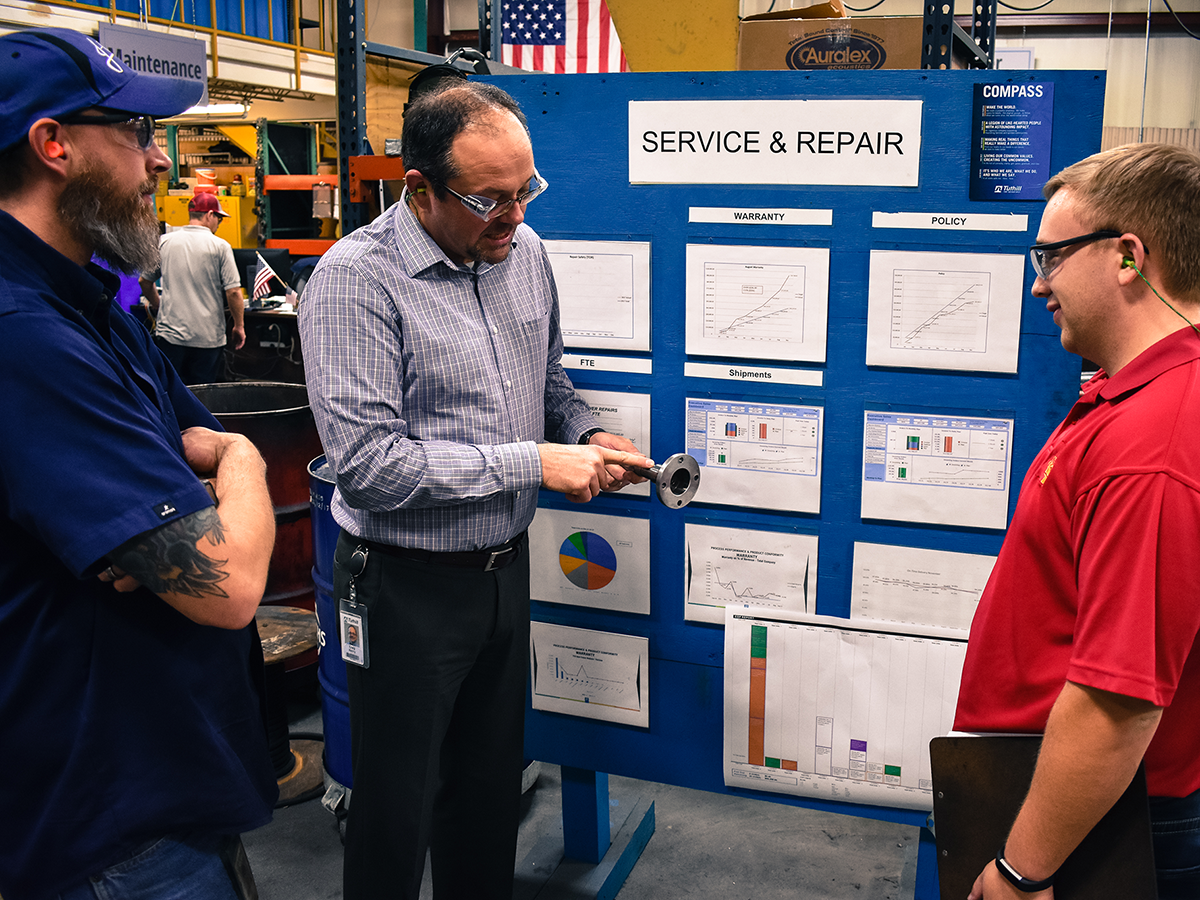 Tuthill Vacuum & Blower Systems is not your typical manufacturer. The company blends the production of rugged industrial products with a team approach that is full of curiosity, clarity, grit, grace, gratitude and love. Tucked away in Springfield's northwest corner, Tuthill is in the business of designing and building industrial products while their team is on a journey full of lean manufacturing processes, radical leadership and personal development. The Springfield facility became part of the family-owned business in 1988 when Tuthill Corporation purchased the M-D PneumaticsTM company.  The facility expanded in 1996 when the Kinney® line of vacuum pumps was added, officially forming Tuthill Vacuum & Blower Systems. Tuthill Corporation is headquartered in Burr Ridge, Illinois and has 4 lines of businesses including the Springfield operation. In 2017, the Tuthill family and employees around the globe proudly celebrated 125 years of manufacturing in the USA.  
Tuthill began focusing efforts on Lean Manufacturing processes in 1999. As manufacturing became very strategic and streamlined, management expanded focus beyond the process to include the people, the real heart of manufacturing, and in 2004 began a journey into becoming a Conscious Company.
Tuthill's Conscious Company approach has created a culture that attracts and supports the kind of people who truly understand what customers need. These are like-hearted people who listen to gain clarity and therefore build trust by following through on commitments that are made. Conscious Company is a journey that brings awareness and response-ability. Tuthill employees are invited to live into their personal greatness and to lend a helping hand to others so that they, too, can be great. Imagine working within a culture that supports aliveness, that has created a team of individuals who recognize the impact each can have when that aliveness, that motivation, is embraced. This allows Tuthill to do more than build product. They create the uncommon day in and day out, making an astounding impact on team members, customers, family members and the community.


STARTING WITH THE BASICS: LEAN MANUFACTURING
Tuthill adopted the Tuthill Business System (TBS), modeled after the Toyota Business System, as a clear commitment to be process-based, to be a "lean" organization focused on continuous improvement, and to become better at what they do each and every day. Employees are dedicated to creating Standard Work to support these processes across all functions, allowing for ease in cross-training and ensuring methods and outcomes are consistent. Cross-sectional team members come together to host Kaizen events to expose opportunities for improvement and growth. These events are comprised of 6-8 team members and last an average of 5 days.  


---

THE KAIZEN PROCESS INCLUDES THE FOLLOWING STEPS:
1. Documenting reality
2. Identifying waste
3. Planning countermeasures
4. Making changes
5. Verifying changes
6. Quantifying results
7. Making a new standard
8. Celebrating the success
9. Repeating the process


---

Kaizen events tackle all types of topics and processes from the manufacturing floor to the office. Every department, every team has the opportunity to utilize the tool to gain valuable insight from employees who reach into the unknown and probe with curiosity. Individuals who are not involved in the daily process tend to push the team beyond its typical comfort zone of operations to achieve a fresh perspective, and oftentimes identifying very simple solutions for improvement.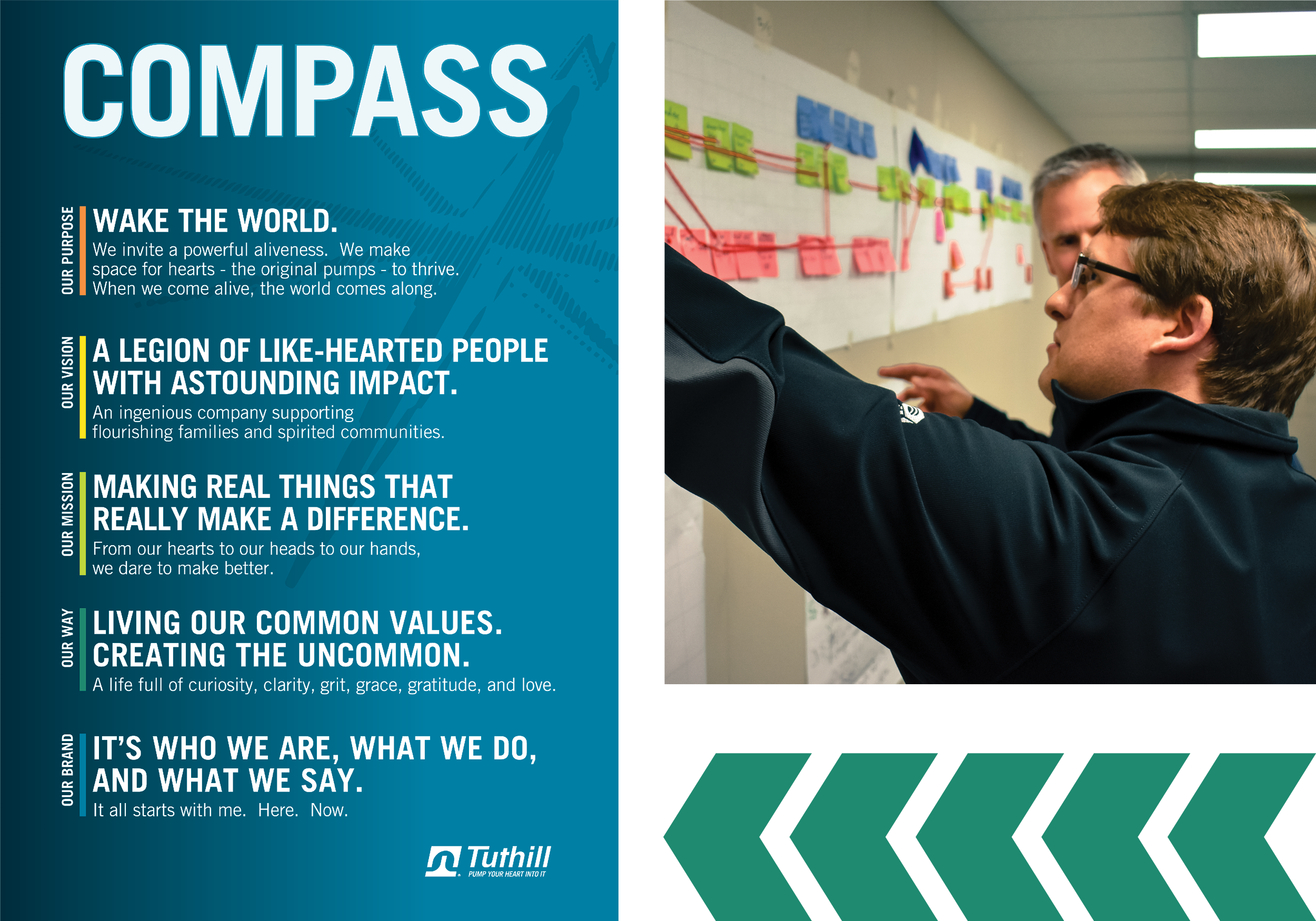 BUILDING A CULTURE OF ALIVENESS:
Tuthill strives to create an environment where individuals are both motivated and effective. One of the ways that this is accomplished is by treating people as the great individuals that they are instead of as business objects. With unwavering confidence that each and every one of its employees has the potential to become a Radical Leader, Tuthill has invested a large amount of time in teaching the principles of a Conscious Company and Radical Leadership® at all levels within the organization.
In 2015, Tuthill introduced a new direction on its journey called the Compass. More than just a poster on the wall, the Compass is embraced by all team members to make daily business decisions, to develop into conscious leaders, and to support their Purpose, Wake the World. This Purpose was designed with the intention to have impact outside of Tuthill's walls by identifying cause partners and encouraging employees to truly come alive.
All employees are invited to leadership training, off-site retreats, that are designed to strengthen their skill sets. Some of the key topics covered in this training are awareness, responsibility, intention, choice, and impact.
Awareness: The primary objective in this training is to turn up the awareness of what's going on with the thoughts and feelings inside of you, the people next to you, and in the world around you.
Responsibility: With awareness comes a whole world of choice and possibility that can lead one down a path of creating exactly what he or she wants. Being response-able is a very powerful option should you choose to exercise it. Don't walk through life as a victim with your head hanging low, instead pick up your head and make a choice that will lead you down a better road. Don't belittle people around you, instead call them forth to be great and see what can be accomplished then. Don't steal credit from people or do things in their place because your way is better, instead honor their achievements and learn from how they did it.
Intention: Employees are asked to take a deep look at what they want personally and to speak up about it so that an overlap between their wants and the company wants can be identified. Once this occurs employees become both more motivated to come to work every day and more effective at what they're working on.
Choice: Understand what options are available to you. Sometimes you need to think outside of the box and sometimes you will need help. Remember to ask for it if you need it, then pick. If your choice doesn't have the impact you desire just pick another option and try again.
Impact: Watch what you've created unfold right before your very eyes. If it's not what you intended, take a closer look at the options you've exposed and the choices you've made. The possibilities are without bounds!
A fundamental understanding of these core concepts sets the framework for understanding what a Conscious Leader truly is.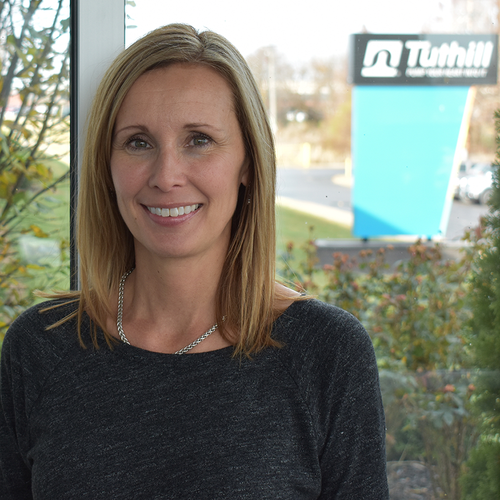 TRACI LOUVIER
Traci Louvier has been a marketing communications professional for 20 plus years. Originally from St. Louis, Traci has balanced out her career with roles supporting sales of both consumer and industrial products along with working within corporate and agency settings. She relocated to the Springfield area in 2013 when she joined the team at Tuthill Vacuum & Blower Systems. Today, Traci manages a global marketing strategy for product sales and supports internal programs to promote Tuthill's culture and its unique set of tools throughout employee communications and interactions.