Women in Business
How Dr. Jokima Hiller Lets Personal Experiences Drive Her Career
With her joyful sense of humor, passion for others and sage advice, Dr. Jokima Hiller makes a perfect assistant professor.
By Tessa Cooper
Jan 2020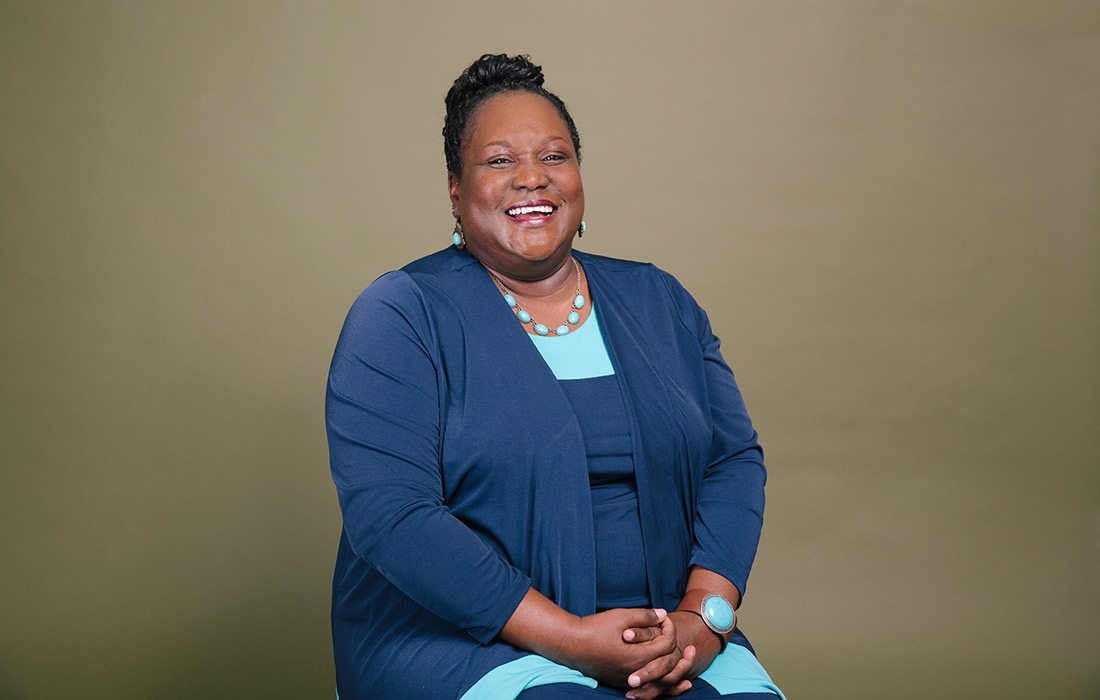 Aside from teaching in the department of hospitality leadership at Missouri State University, Dr. Jokima Hiller spent 25 years working in the hospitality field, trained overseas with global hotel companies, wrote three books about her expertise and underwent a leg amputation surgery while earning her doctorate. Here, Hiller chats about the importance of letting personal experiences propel your career forward.
Biz 417: When did you first discover that you wanted to work in the hospitality industry?
Dr. Jokima Hiller: My dad is now a retired lieutenant colonel in the military, so we traveled quite a bit as a young family. I just remember getting up in the morning and heading out to see whatever area we were in, and when we would return, I would go, "Oh my goodness! Mom didn't make us make our bed. Who did that?" Not understanding that there was an entire department called housekeeping. Things would happen at a hotel, and I didn't know who did them, so I always referred to it as the magic place. Because of that, I wanted to be a magic maker at a hotel.
Biz: When you were 24, you stepped in as acting general manager for The Trump Hotel in Gary, Indiana. What was it like managing such a large operation at such a young age?
JH: I learned that the buck stops with leadership. When people would say, "Well, I want to speak to the manager," those phone calls came to me. I learned what it meant to really take care of a guest, to take care of someone who is mad and angry and turn it around to where they say, "I would come back."
Biz: You earned your doctorate while dealing with significant health issues. Can you describe your process for persevering through hard times?
JH: First, I went back to my roots, which was, "What am I passionate about?" I am certainly passionate about hospitality, so my first goal was to get back to work. I knew I had to be able to walk and be independent. Through that process, I got a prosthesis. Her name is Sabrina, and she is very sassy. I put all my energy into me and Sabrina going against the world and focusing on my passion for getting back into the classroom. The second phase I went through was telling myself, "Now that I've reconnected with my passion, what dreams do I have?" One of those dreams was finishing my doctorate… I enrolled the next semester, and I just kept forging forward to finish it.