Leadership
Mentorship Moment: Marissa LeClaire Weaver and Ryan Gipson
Armed with more than 20 years of leadership experience, Marissa LeClaire Weaver, who holds a doctorate in educational leadership and is a learning consultant at CoxHealth, coaches others on what it takes to be a leader.
By Jenna deJong
Nov 2018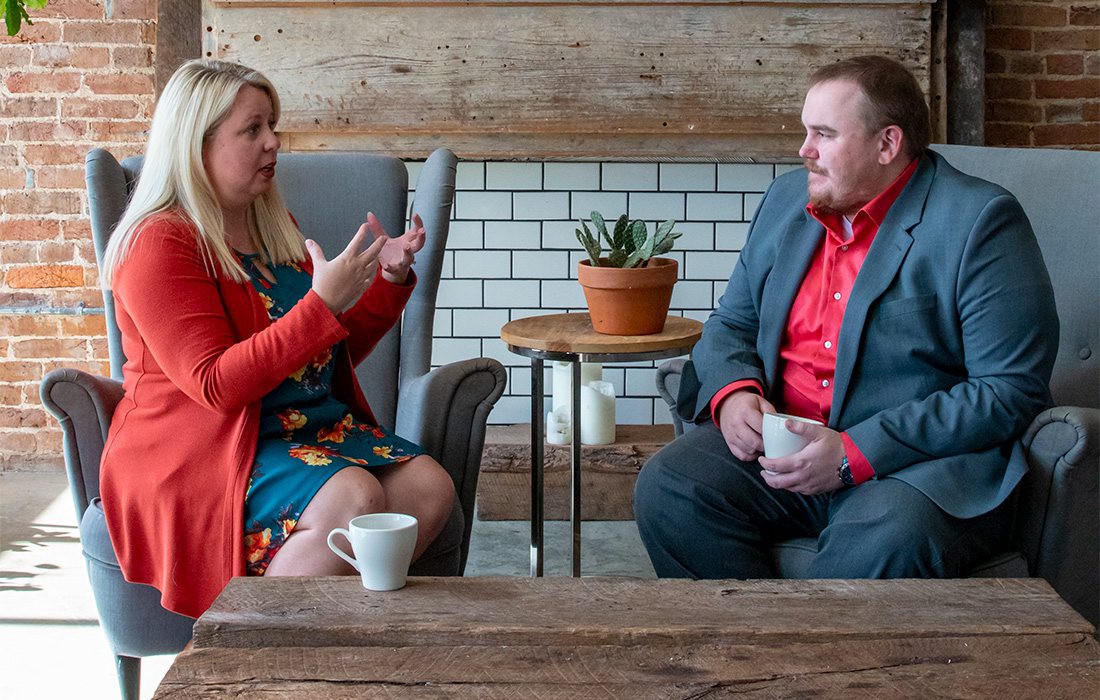 Eight years ago, Marissa LeClaire Weaver was Missouri State University's associate director of student engagement. While at MSU, Weaver ran a leadership program called Emerging Leaders. That's how she first met Ryan Gipson. At the time, Gipson was a sophomore at MSU. He now works at Drury University where he serves as the director of community outreach and leadership development. As years passed, the two stayed in touch and still continue to reciprocate professional advice today.

Biz 417: How did your relationship first begin and take off? 
Ryan Gipson: I was on Interfraternity Council after I went through the program my sophomore year, and Marissa was filling in for our Greek life advisor, and that kind of got us in an advising role. 
Marissa LeClaire Weaver: We had a student/assistant role, and then I left to take a job with Big Brothers Big Sisters. Ryan entered an interim role to take on some of my job responsibilities. That was back in 2014, so since then, we've been almost more like colleagues. 

Biz: What has each of you gained from this mentoring relationship? 
RG: Marissa encouraged me to apply for 
Leadership Springfield. I went through last year, and I was one of the youngest participants. I got 
accepted my first time applying. Now I am serving on the curriculum committee with Marissa.
MLW: Ryan and I have had a very similar career path in a lot of ways; we're just at different stages of it. There [are] numerous times when Ryan has been beneficial to me because we have a lot of shared experiences from our path, but, then moving forward, we're involved in a lot of the same circles. It's nice to pick his brain, so that I can stay in touch with younger professionals. 

Biz: What benefits are there to a longer-term mentorship like yours?
MLW: It's honestly something I've struggled with in my career because when you help someone with a one-time presentation or workshop, I don't even really know if that worked. It's fun to say "I remember when" and see that growth over time.
RG: She's been there from the beginning of my journey. You can ask people for advice, but with Marissa, she's known my journey for the past eight years. I don't have to call and explain to her why I'm thinking this. I can pick up the phone and ask for help, and she knows why I'm in that situation. 

Biz: How can someone be a good mentee? 
MLW: Bring something to the table. For me, a thank you card is nice, [especially one] saying how I helped them specifically.
RG: Take the advice. I think some mentees don't want to take tough advice, but if you have a close relationship, they're not trying to lead you astray.