Strategy
When and How to Approach a Rebrand
Changing your image takes a lot of time and money, but investing in a rebrand can lead to more customers and a look you love.
By Sony Hocklander
Nov 2017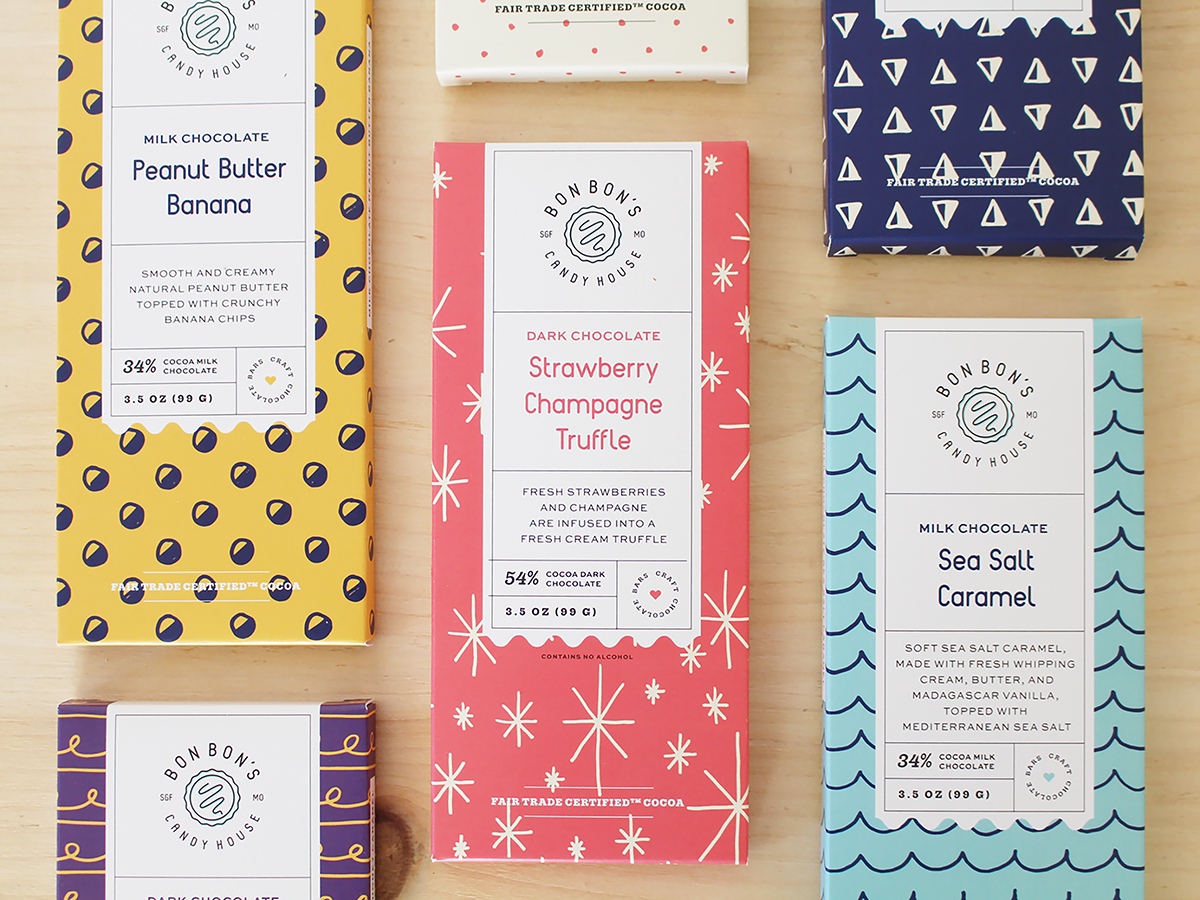 Let's say your company's name and look don't fit a changing customer base or the image you envision for a business you purchased. That's what Bonnie Nolen faced after she and her husband, Adam, purchased the Springfield Candy House, now called Bon Bon's Candy House, from her parents in 2015.
Back then it had a distinct clientele—primarily women over the age of 50. To improve market appeal to younger adults and families with kids, Nolen started offering activities like candy-making classes and birthday parties. But she and her husband knew they needed a younger brand to reflect this new direction. So they enlisted help from Dustin Myers, who owns Longitude Design, for a rebrand.
It might be time for a change "if your identity is not reflecting the character and perception that you want," Myers says. Essential to a rebrand, he says, is first developing a positioning statement. Know what makes you different from anybody else. To that end, Myers conducts a survey meeting with his clients that Nolen called a "therapy session." This hones the entire concept of the rebrand so the new look and name accurately and successfully reflect an owner's vision. 
Rebranding means more than changing a name or logo, says Myers, who also worked with Brick & Mortar Coffee. It's about presenting a clear and consistent message. "I think one of the things you see in a lot of small businesses is lack of a strategic approach," he says.
hat's why it's important to have comprehensive brand elements. That way every marketing piece, store sign, packaging and advertisement uses the same logo, colors, design backgrounds, fonts and more. With Bon Bon's new logo, the Nolens got a brand package with everything they needed. They rolled out the new name and look to customers using social media, press releases, news articles and in-store explanations.
Although it's an expense, Nolen recommends hiring a professional to help if you're considering a rebrand. The investment is already paying off, she says, with new customers and improved marketing. For Nolen, changing the name and look met two goals: It reflects her own vision and appeals to the expanded younger market she sought. The fresh new look is unlike that of traditional candy sellers, and Nolen says it gives Bon Bon's more "street cred" as a successful business. "Everything looks a lot more professional and put-together than we had before," she says.