Small Businesses
Fox + Hound Brings Safe, Luxury Grooming Products for Dogs
With Fox + Hound, Karen Doss and her line of dog grooming products have cornered a niche market that provides an answer for dog owners everywhere.
By Evan Greenberg
May 2018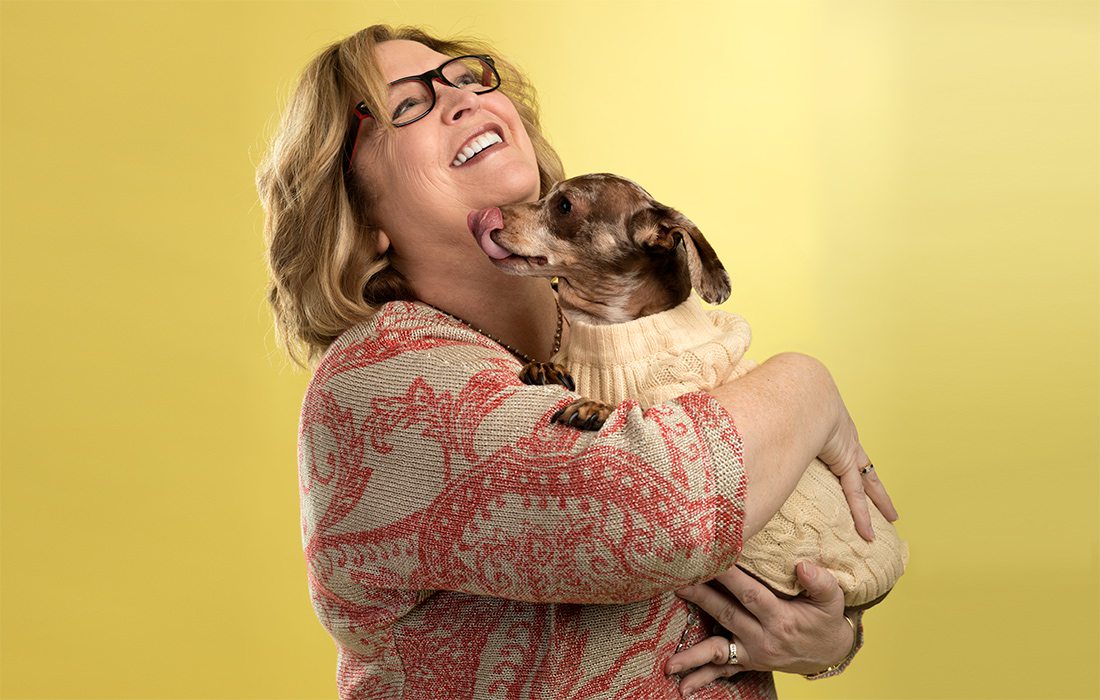 Karen Doss's Fox + Hound is a family affair. She employs her mother and daughter, her father makes leather collars, and her dog Stormy, a dachshund, is the company's inspiration. Three years ago, Stormy ruptured a disc. Doss took her from 417-land to Columbia to have surgery. Stormy spent 10 days in the hospital and was temporarily paralyzed; she also suffered from alopecia.
During Stormy's recovery time, Doss had her epiphany. While washing Stormy's bedding, clothes and toys, she used what she thought was a beneficial everyday detergent. But conversations with veterinarians revealed that this detergent could be harmful. "We created a special laundry detergent that was going to be nontoxic for [Stormy]," Doss says. "It took two years in the making, but we created a sugar-based all-natural laundry detergent."
Doss and her husband co-own Flexo Shine, which sells eco-friendly cleaners to the printing industry. This gave Doss access to a chemist, providing the means to create something new. Armed with business know-how and a six-digit following on her personal Facebook page, she willed her business into existence, creating a few other products to go along with the detergent. For most of 2017, she put her product online and on display at pet shows under the name De L'Amour. She found success but decided a rebrand was in order after watching her son's Springfield-based business, lifestyle and grooming brand Emerson Park, flourish.
Doss renamed the business in February 2018 to Fox + Hound—"Fox" for her grandson, Phoenix, and "Hound" for Stormy. Three years in, it's now a full-fledged pet grooming line, producing shampoo, candles, colognes and an assortment of other products using mostly natural ingredients. At press time, Doss's products were sold by 20 stockists. She hopes to increase that number to 40 or 50 by the end of 2018. "There was a need for great pet product," Doss says. "Had it not been for Stormy, I do not think I would've known there was a need for that."


---
Behind the Business
Date opened: 2015
Mind to market: "Right now I can make 100 bottles [of whatever the production focus is] a day."
Most popular item: Doss's Sensitive Skin Dog Shampoo for dogs with itchy or flaky skin, allergies or hair loss
Maker's choice: Solid colognes for dogs. "They smell so good—I wear them. In testing, when you find the right one, you know."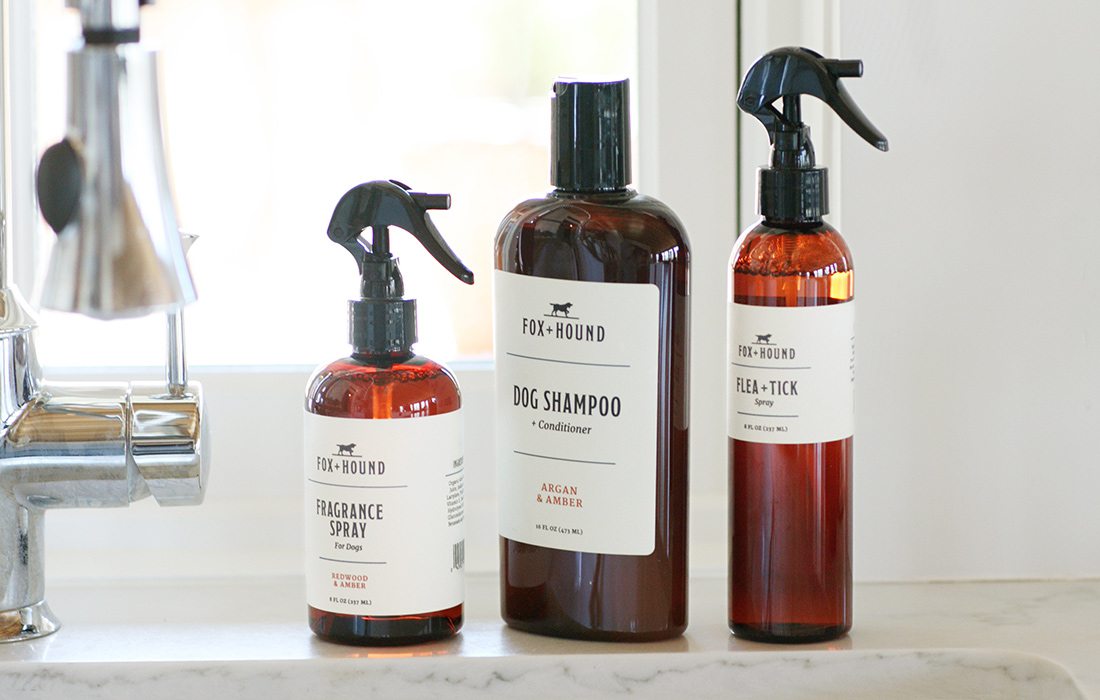 Behind the Design: Fox + Hound
Karen Doss of Fox + Hound shares the recipe for success she uses when making her pooch-friendly products.

Karen Doss is understandably protective of the step-by-step process she uses to make Fox + Hound products — she has proprietary information to safeguard after all. But the process from inception to finished product is fairly simple. It starts with research and planning. What type of product is going to be made? What is its purpose? Doss searches for the ingredients she wants to use; she finds herself coming back to the essential oils that are prominent in her Sensitive Skin shampoo. This education process is important. Doss wants to make sure she can speak confidently about what goes into her product, that it is safe and of the highest quality.
Shen then takes the ingredients to the lab and calculates the formula for the product. She makes a test batch, emphasizing texture, mixing ability, stability and smell. There is some trial and error in this phase, as Doss tinkers with the formula based on her test results.
Once she's determined a winning formula, she measures out each ingredient and combines them all together to create a bigger batch. She adds the labels, a signature of Fox + Hound, to the bottle and lets the product settle. Overall, it's not dissimilar to a scientist cooking something up in a lab. Here, though, the finished product is for the dogs.