Culture
How Hamra Enterprises' HERO Fund Helps its Employees
Hamra Enterprises' employee-funded and employee-run HERO Fund gives a boost to Hamra associates in need. Company President and CEO Mike Hamra shares the why and what of this powerful program.
By Ren Bishop
Jan 2019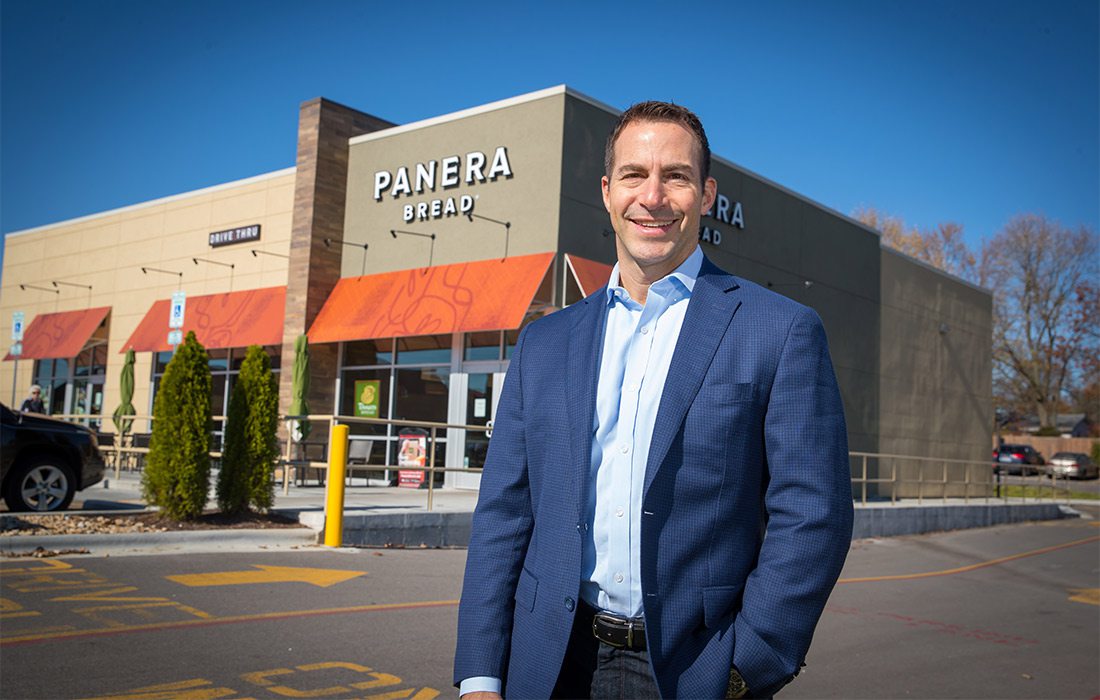 In 2010, Mike Hamra had a conversation with Jack Herschend. Herschend, co-founder of Herschend Family Entertainment, had developed an employee assistance fund that was changing lives of employees at Silver Dollar City. Hamra had a vision to do something similar for his family's Hamra Enterprises, which employs thousands at fast casual restaurants nationwide.
"Jack was incredibly influential in helping me create and design our own plan to assist employees," says Hamra, who today serves as president and CEO of Hamra Enterprises. "The one thing that Jack emphasized to me was it's great to have an employee fund to support your employees, but it's more important that people use it."
In the eight years since, the Hamra Employees Reaching Out (HERO) Fund at Hamra Enterprises has raised $1.36 million to help 649 employees and their families, granting nearly $600,000 in aid for funeral expenses, unforeseen medical leave, transitional housing and more. The fund—financially supported by Hamra's 7,000 employees at Panera, Wendy's, Noodles & Company and Holiday Inn Express locations across the country—has contributions matched by Hamra Enterprises dollar for dollar.
But that's not the most important element of the HERO Fund's design. In alignment with Hamra's vision for the Fund, the nonprofit's leadership directly supports those the Fund serves. No senior executive serves on the Fund's board or selection committee, says Hamra. "We have bakers and district managers and store managers on the board, people who have benefited from the Fund are now on the selection committee, awarding grants," says Hamra. "The group that actually makes those decisions is grounded in the reality of what's needed by people and how to best support them."
The Fund's leadership changes frequently, as does the ways it supports Hamra Enterprises' thousands of employees. In Illinois, the HERO Fund awarded its first down payment assistance grant to an employee this year. To do it, the Fund partnered with local organizations to educate potential down payment recipients about home ownership, paying off a mortgage and seeking out financing. Then, the Fund provided a down payment for an employee to purchase a home in a neighborhood that might not otherwise have been a possibility for him to live in, Hamra says.
"This work comes from a belief that communities are incredibly important to everything," Hamra says. "And in order to have strong communities, we knew that meant supporting families in communities, which includes helping people actually own their own home. That is life-changing for not just our employee, but their immediate family, too."
Hamra has a minor role in the daily operations of the Fund, but he's on the phone with other CEOs frequently, encouraging them to create their own employee assistance fund for their workers and communities. "We do not distinguish in Hamra Enterprises between your work and your personal life, because for us, it's all-encompassing," Hamra says. "The more we do to support you outside of work, the more we'll be supporting you at work. Our charter is clear: We stand for people living a life they love. And that means supporting our employees, wherever they are."