Strategy
How To Solve Your Identity Crisis
As entrepreneur, it's easy to jump at opportunities to make it big, but when your focus is spread across several businesses, you've got an identity crisis. Follow GigSalad CEO and co-founder Mark Steiner's advice for clarifying your vision and voice.
By Claire Porter | Photo by Brandon Alms
Jan 2016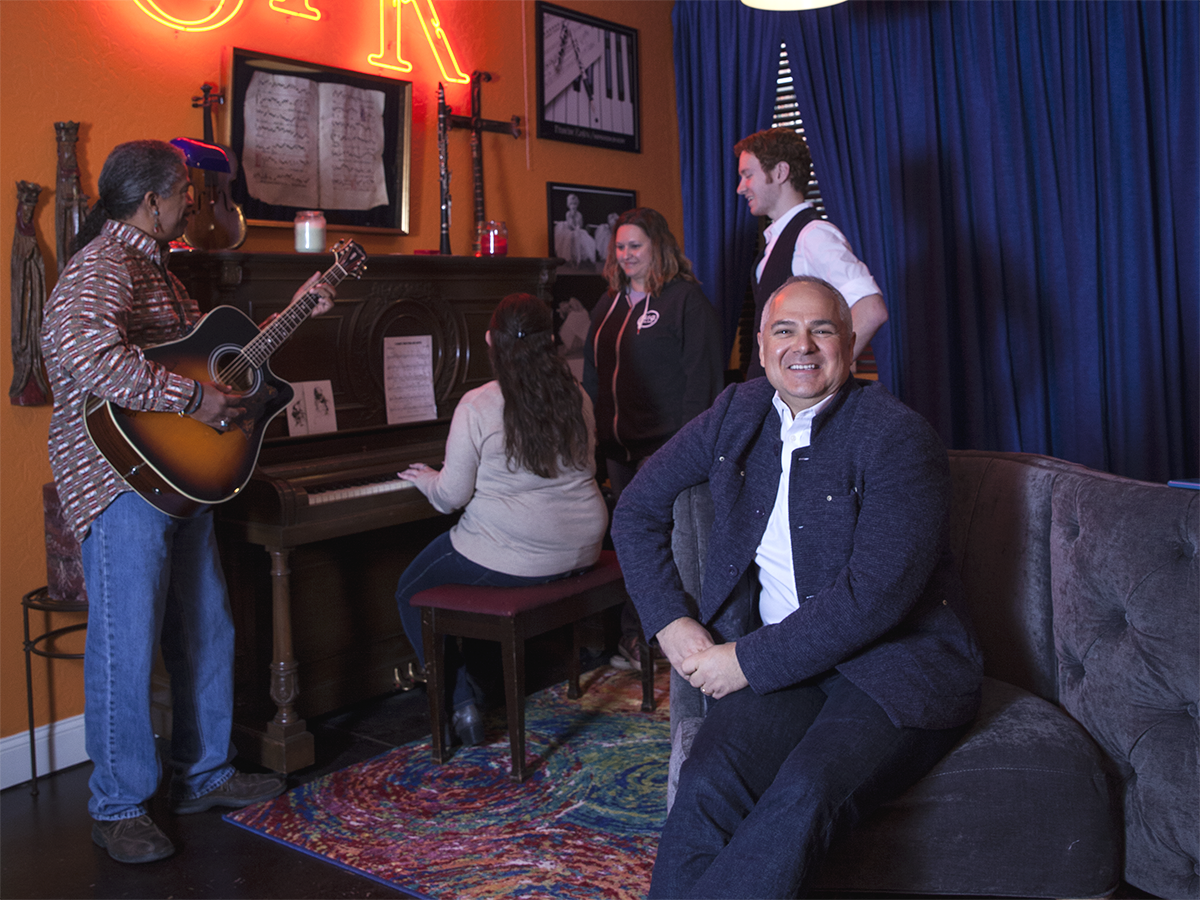 When Mark Steiner, CEO and co-founder of GigSalad, created his talent booking agency Steiner Talent, he began fielding more and more calls for lower-budget local acts. He and his business partners Steve Tetrault and Locke Bircher decided to build a database for those local acts, which was the beginning of GigSalad. Ever the serial entrepreneurs, Steiner, Tetrault and Bircher had multiple businesses and brand identities working simultaneously, which often borrowed manpower and support from GigSalad. "What was sort of a joke at first became a reality," Steiner says. "We realized we really do have an identity crisis."
With that realization, Steiner let go of his side companies and pursued GigSalad fully, and now GigSalad is a rapidly growing success. Here's how Steiner streamlined the company's vision and solved its identity crisis:
Step 1: Seek Out Your "Why"
To find that one idea or venture to pursue, Mark Steiner says you need to start by asking yourself what the essence of your work is. Why are you pursuing this idea? He recommends asking yourself what you're hoping to accomplish, identifying where you're working to your greatest strengths and, most importantly, finding where you're most passionate, joyful and happy about the work you're doing.


Step 2: Don't Get Egotistical
"Trying to spin all these different plates, I used to relish that," Steiner says. "I used to take pride in that like, 'Look at me; I'm a multi-tasker.' But very seldom do you see people that do all those multiple things really well." Don't let your ego be the reason you're holding onto your first entrepreneurial venture either. Steiner says it's all about relationships, and if you've built strong relationships in that first business, your clients will follow you.


Step 3: Pay Attention to Your Team
GigSalad's rapid growth meant Steiner was able to offer benefits to GigSalad employees, but he couldn't do the same for the Steiner Talent team. "That was the singular moment where I felt I needed to make this [streamlining of businesses] happen because these people are very important to me," Steiner says. "They're valuable, they're talented, and I don't want to lose them."


Step 4: Let Go of the Safety Net
For years, Steiner held on to his side businesses as a safety net while GigSalad got off the ground. Gradually, he realized that GigSalad was growing steadily, consistently profitable, national in scale and drawing the attention of investors. "We realized there's enough money here now for us to make our living, and if we want to make a good living, if we want to see GigSalad reach its greatest potential, then we have to let go of these other things because they're distractions," Steiner says.


Step 5: Learn from the Best
"Get lots of advice," Steiner says. "Always start with getting advice and getting help from those who have done it before you in the best possible way." Find people who are doing what you aspire to do, and get as close to them as possible.


Step 6: Start Building Your Well-Oiled Machine
Steiner points to several mega successes—GE, Apple and SRC Holdings among them—that started out as a single product or vision. "Jugglers don't start with three balls," he says. Pick that one task or idea, work on it until it's perfect and runs itself, then start to build on top of that foundation as your team is able to handle it. 


Step 7: Take the Risk
As with any entrepreneurial pursuit, letting go of a profitable side hustle to pursue one singular venture is a risk. It might not succeed, or you might make the wrong decision, but ultimately the experience itself puts you at an advantage. "If you were to ask me what makes a great leader or what makes a great CEO, I think it comes down to experience," Steiner says. The learning curve of rebounding from a misstep will put you ahead in your career more than profits ever could.