Offices
Peek Inside Volt Credit Union's Headquarters
Volt Credit Union wants to separate itself from traditional banks, so they enlisted the help of Buxton Kubik Dodd Design Collective to build a headquarters reflecting their rebrand. The result is an inviting space for employees and members.
By Juliana Goodwin
Sep 2019
When Community Financial Credit Union rebranded as Volt Credit Union more than a year ago, it built a new headquarters on Republic Road with the idea of becoming a branch of the future. To do this, Volt enlisted the help of Grooms Office Environments as the specifier and designer for all the interior furniture. "We worked alongside the executive team at Volt to give them a solution for offering a space that is inviting and purposeful for their clients as well as 'back of house' solutions to make sure they had the tools they needed to support each department's specific work," says Victoria Gorham, account executive at Grooms.
A long bar stretches near Volt's front entrance. It features two iPads, charging stations and a refreshment bar where members can grab coffee or refreshments. This space is also used by Volt staff to show customers how to download the company's app or fill out a loan application.
The bank's new call center is much more open compared to the previous location. "We wanted people working in the phone center to have a bright space and natural light to help them be happy because you can hear happy through the phone," says Loretta A. Roney, president and CEO of Volt.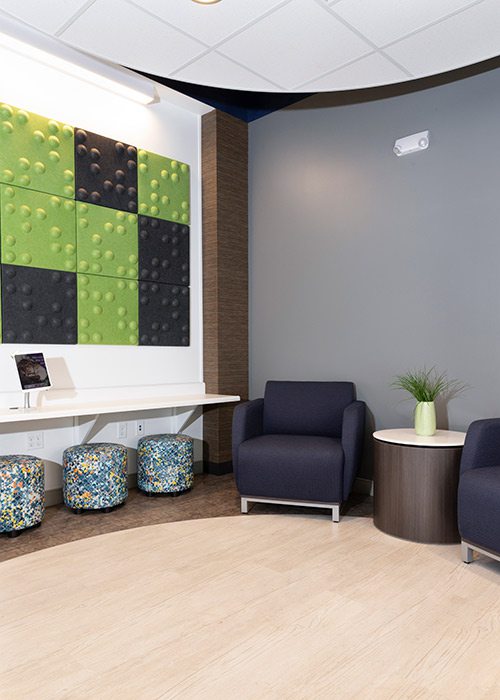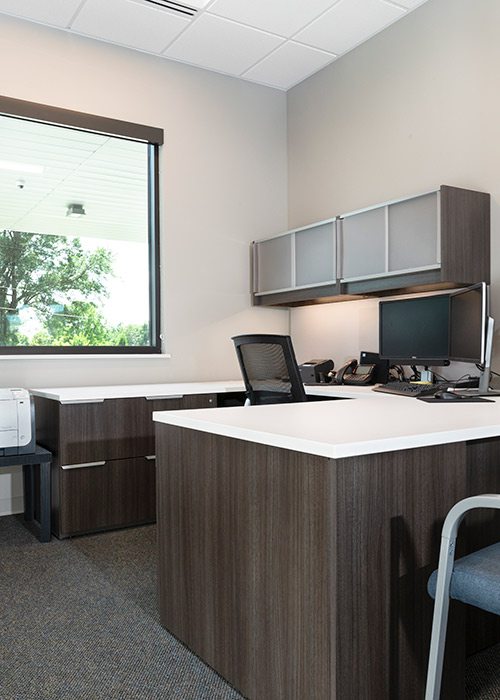 Photos by Chuck Travers
Roney says the previous location was dark, dreary and dated. Now the modern building has a new color scheme, natural light and updated technology, and it feels more welcoming for both staff and members. A family area is available for members, and plans for a "417 Originals Wall," a space dedicated to showcasing the work of local artists, are in the works. 
As opposed to the previous building, almost every office has a window, which staff say helps them feel energized, according to Roney. The idea correlates with the company's rebranding. "Because Volt is about reVOLTing against banking as usual, we started doing things differently from design," Roney says. "We are creating a new space for us to start fresh in the community and be able to serve our members better and have better communication with them."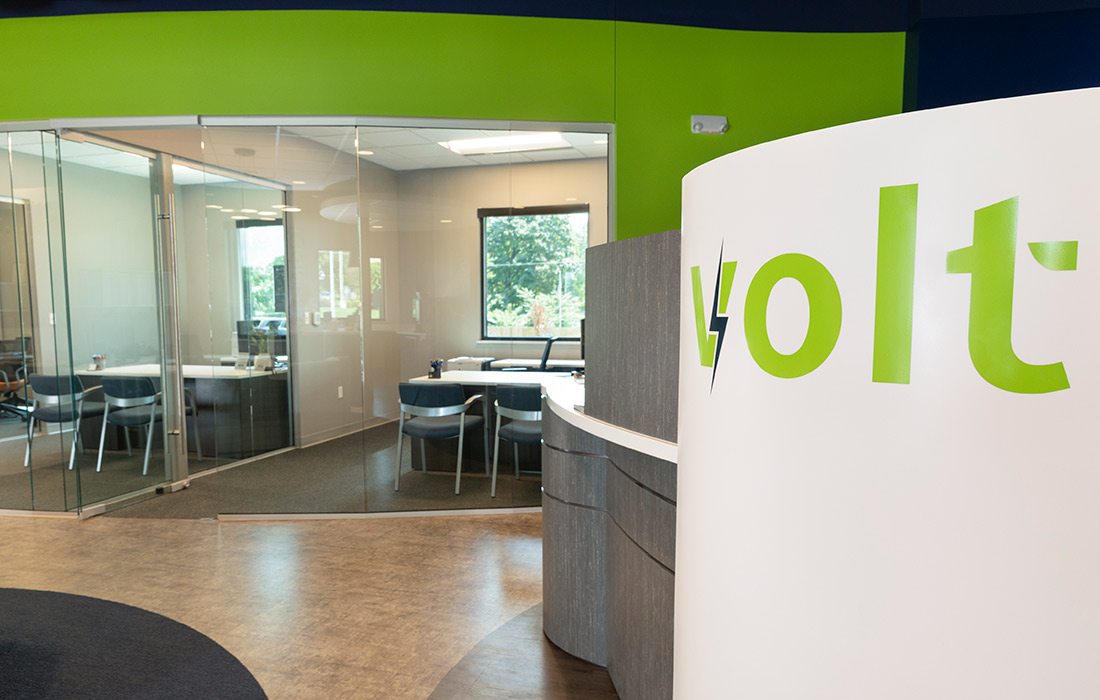 New teller dialogue towers replaced the company's traditional teller line and echo an open concept. The move was in line with the company's vision and effort to becoming more open and approachable to a younger demographic. Roney says the purpose is for the staff to break down barriers between them and their members, do teller transactions and become more mobile.