Small Businesses
Grooms is a Community-Minded Business
When a Kansas City buyer came along, Audrey Garard and her husband Jonathan decided to make the leap and purchase Grooms Office Environments themselves, keeping Grooms how it started—local.
By Peyson Shields | Photos Courtesy Grooms Office Environments
Sep 2016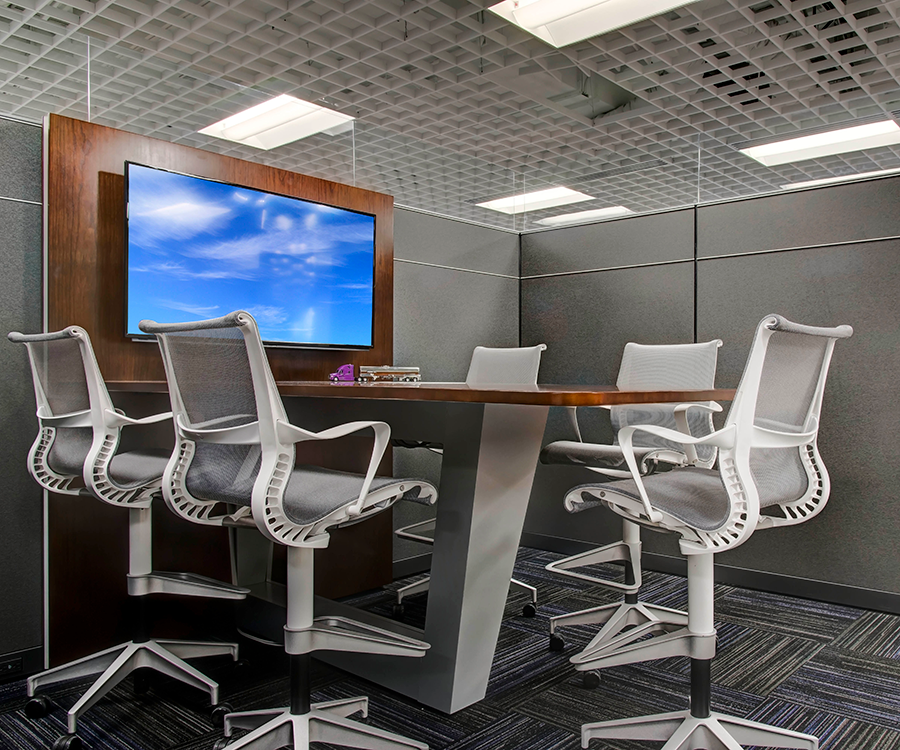 Beginning as a sales representative at Grooms Office Environments more than 10 years ago, Audrey Garard worked her way to the head of the conference room table. When the current owner wanted to retire, a Kansas City company looked to buy the business. However, Garard, who was sales manager then, and her husband, Jonathan, decided to make the leap and keep Grooms how it started—local.  


Biz 417: Why was keeping Grooms local important to you?
Audrey Garard: Locally owned companies are the heartbeat of communities. We are more invested in local politics, we support the causes we believe in, and we pride ourselves with contributing to the economy of the place where we live, learn and play.


Biz: Since taking over, what steps are you taking to stand out in your industry?
AG: We focused on a new marketing strategy and on increasing brand awareness. At the time we bought Grooms, the marketing budget was very low, and there was a lack of name recognition. We were really committed to a grass-roots campaign and sharing the Grooms story, and we are really starting to see that pay off. In addition, we invest in education for our employees and continue to be regarded in our industry as knowledgeable experts in our field. You have to continue to learn and strive to educate your clients. If you are not moving forward, you are falling behind in this industry.


Biz: What is your advice to those wanting to keep their business local? 
AG: Sometimes it's not easy. There are times it might cost more, but you have to be committed to doing what is right. At the end of the day, going local creates more jobs and local wealth. We are so blessed to be in a community that really understands that. 


Biz: What challenges have you faced? 
AG: New competitors have come into our market, and although that can be intimidating, it actually proved to be a good thing for us. It keeps us sharp, it lets us shine and it keeps us doing what we do best. It is more than just furniture, and we strive to demonstrate the value every day.


Biz: If you could do it all over, what would you do differently?
AG: I would sleep more and worry less. Grooms operates today the same way it always has. We always do what's right for the client. Sometimes that means that it is not the best option for us, but in the end it will always work itself out for good.