Small Businesses
Voice XP Inc. Is The Next Big Thing In The Marketing World.
Bonnie Snyder and Bob Stolzberg of Voice XP are receiving national attention, including from Amazon, yet their newborn company is just getting started.
By Jenna DeJong
Jul 2019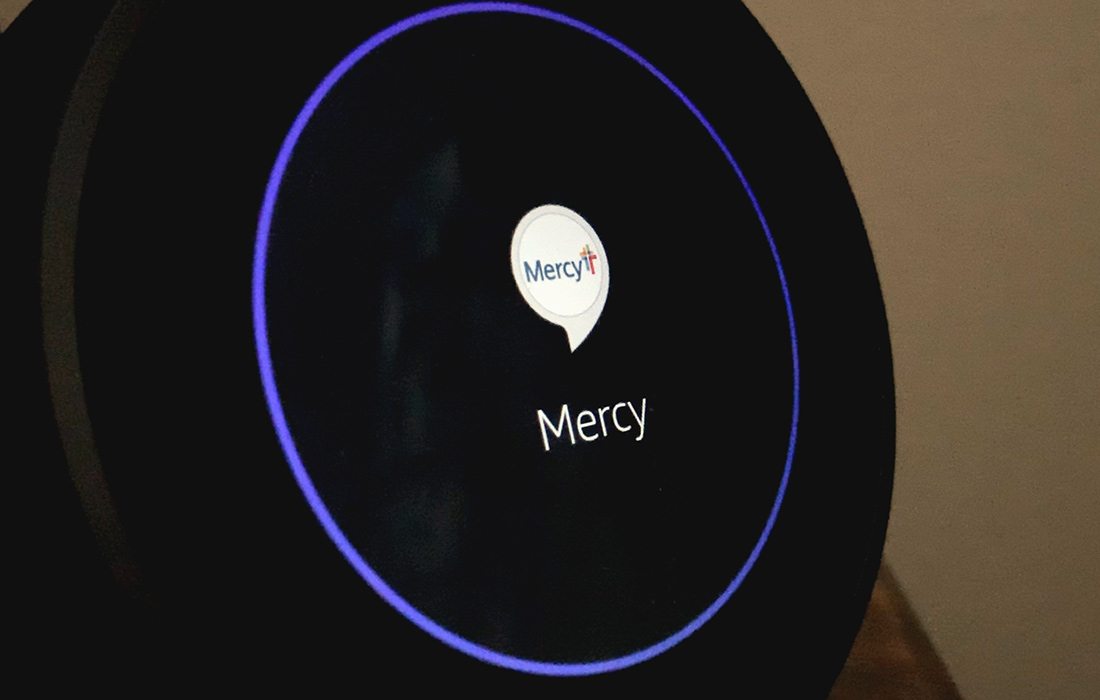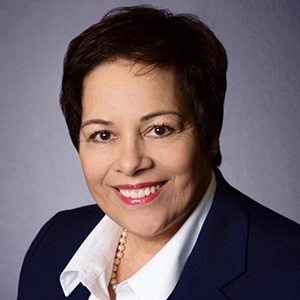 Bonnie Snyder
Biz 417: How did VoiceXP, Inc start? 
Bonnie Snyder: When Amazon came out with the Echo Dot, I contemplated how this technology could be used to market and solve business issues. My business partner Bob [Stolzberg] and I saw the rapid adoption into everyday life. We left corporate America and ventured out. As it turned out, our former employer CenturyLink became our first customer. CenturyLink embraced a marketing campaign targeting C-level executives. They sent the prospect an Echo Dot and provided instructions on how to use it and what they could ask about CenturyLink's products and services. We saw how engaging these devices were with young people, old people and businesspeople and decided we wanted to be first in the market and make Missouri the epicenter of Voice. 
Biz: What makes your company different? 
BS: We are a pure-development [Software as a Service] offering. There are about 35 other companies in the world that sell Alexa skills, and about 30 of them are marketing companies. We are developers, and because of our technical background, we know how to make a database talk to Alexa.
Biz: What kind of work do you do and what companies have you worked with? 
BS: For the Alexa skill we created for Mercy, you can locate a doctor. Alexa will ask for your ZIP code and what kind of doctor you want, and she will list off the number of doctors within a close radius of your location and offer to tell you about them or text you the information. Upon receipt of the text you can click to call the desired doctor and schedule an appointment. 
Biz: What would you say to someone who might want to integrate this into their marketing plan? 
BS: This is a brand-new marketing channel. There has never been anything that's grown this fast in technology as far as communication. When iPhones came out, they could do [about] 700 things. Now they do [some] 2 million. When Alexa came out, she could answer 45 questions. Now there are [more than] 65,000 actual skills. If a company wants to be relevant in the technology base and be accessible as technology is built into our daily lives, it will be necessary for them to be on the platform. 
"When Amazon came out with the Echo Dot, I contemplated how this technology could be used to market and solve business issues. My business partner Bob [Stolzberg] and I saw the rapid adoption into everyday life."
— Bonnie Snyder
Biz: How did you go from having an idea for CenturyLink to developing your own business? 
B.S.: I have a partner, Bob Stolzberg, who is a technologist and has an engineering background. I told him what my idea was and he said "Bonnie, that's brilliant." He came back a while later and said, "We can do this." He quit CenturyLink first and opened the doors and I called him and said "this was my idea, I want in." That typically doesn't happen in most businesses. They usually have a business plan and think about opening their doors but when you're in the technology world, it's really important to recognize that opportunity, seize that moment and get on board early, because if you don't get on board early you'll get left out. 
Biz: Since then, how have you and Stolzberg developed the skills needed to sustain your business?  
B.S.: Bob became an Alexa champion, and he is one of 36 in the world. He's the best of the best. Amazon deems you worthy of being an Alexa champion because you have made significant impact in the product. You have designed something of significant impact, and they recognize that and make that person an Alexa champion. It's not a certification and it's not a test. It's truly an honor to have that title. 
Biz: What did Stolzberg do to earn the title of Alexa champion?  
B.S.: He created a very unique skill on the Alexa platform for JME, a St. Louis rapper. [JME was] the first rap artist to ever release an album on the Alexa platform. Not only did [Stolzberg] receive the Alexa champion title, but we were also awarded the 2019 Skill of the Year for Consumer Brand and Marketing at the Alexa World Fair. The runners up we competed against were tied, and they were Fitbit and Good Housekeeping. Those are pretty big brands, but we won the award. 
Biz: You are an Amazon-recommended agency. What does this mean? 
B.S.: Amazon hands off inquiries to us, which means we have access to skills that Amazon uses. They don't write skills. I know that sounds strange. They sell units but they don't sell skills. We are also on the advisory council. My business partner Bob Stolzberg [went to Seattle] to work with Amazon on the roadmap for the [Amazon Echo] and decide what is working well, what needs to be refined, what seems to be working well out in the field that could be incorporated into the platform.