Small to Mid-Sized
How Hopapops Got Its Start
After founding Red Monkey Foods, Jeff Brinkhoff decided to move on to his next big thing: developing a nutritional snack he calls Hopapops.
By Rae Swan Snobl
Mar 2020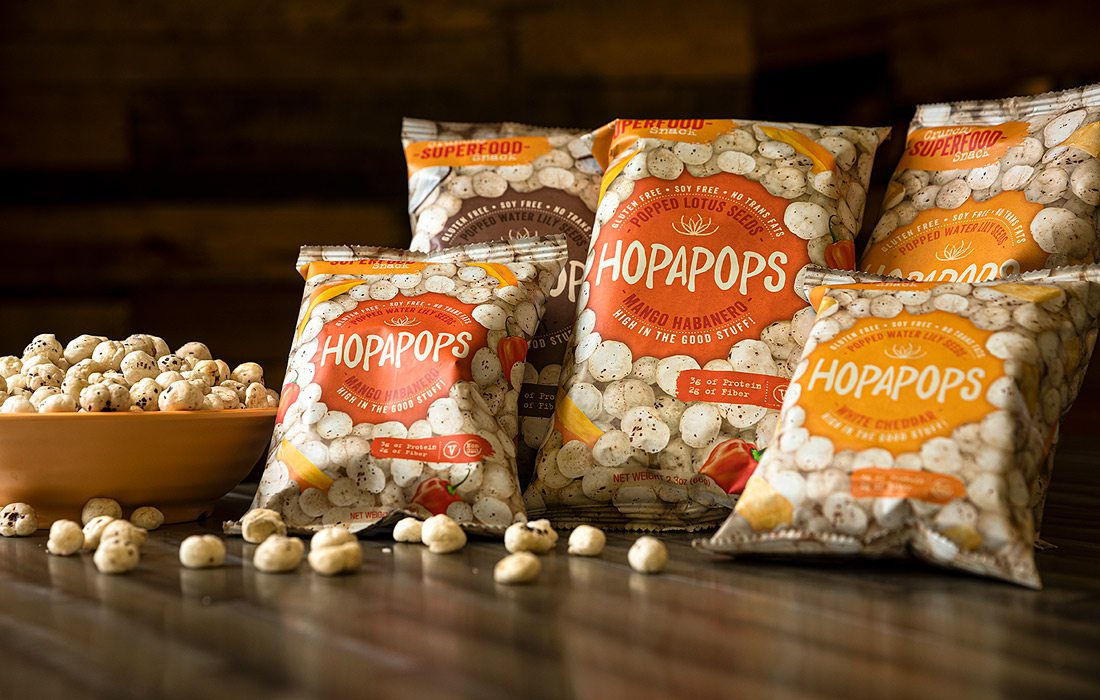 Jeff Brinkhoff has been experimenting with food for most of his life. As the founder of Red Monkey Foods, he helped create organic spice programs for retailers across the nation. Brinkhoff met with one of the largest organic spice producers in India, which led to a new culinary venture. "They were always snacking on this stuff called makhana, which is what they call popped water lily seeds in India," Brinkhoff says. From there, the idea for Hopapops was born. Brinkhoff learned lily seeds retain their nutrients even after popped and are full of vitamins and minerals. The low-calorie snack resembles popcorn without a hull, but has a crunchy texture comparable to puffed cereal.
Brinkhoff left Red Monkey Foods in 2017 and began to research, establish a supply chain and develop a brand. He launched Hopapops in Springfield in early 2019. As with any new business, Hopapops faced some struggles. Besides balancing expenses, Brinkhoff found it took longer than expected to nail down the perfect roasting formula to ensure shelf stability. "It's a challenge introducing a new food product when people are not familiar with the taste," he says. "So, it requires a lot of sampling, and that is not cheap."
As the business gains traction, Brinkhoff says, the business is already working to give back. Brinkhoff says 95 percent of the world's makhana is grown in an impoverished region of northern India. Hopapops works directly with farmers to source the water lily seeds, and Brinkhoff wanted to help the communities where farmers live. "We started small with community needs like [donating] school supplies," he says. 
Hopapops can be found on Amazon and in more than 700 independent grocery stores across the country.