Family-Owned
How Lights Prosthetic Eyes is Always Evolving
Owner of Lights Prosthetic Eyes Randy Light shares his journey in an ever-evolving family business.
By Jo Jolliff
Jan 2023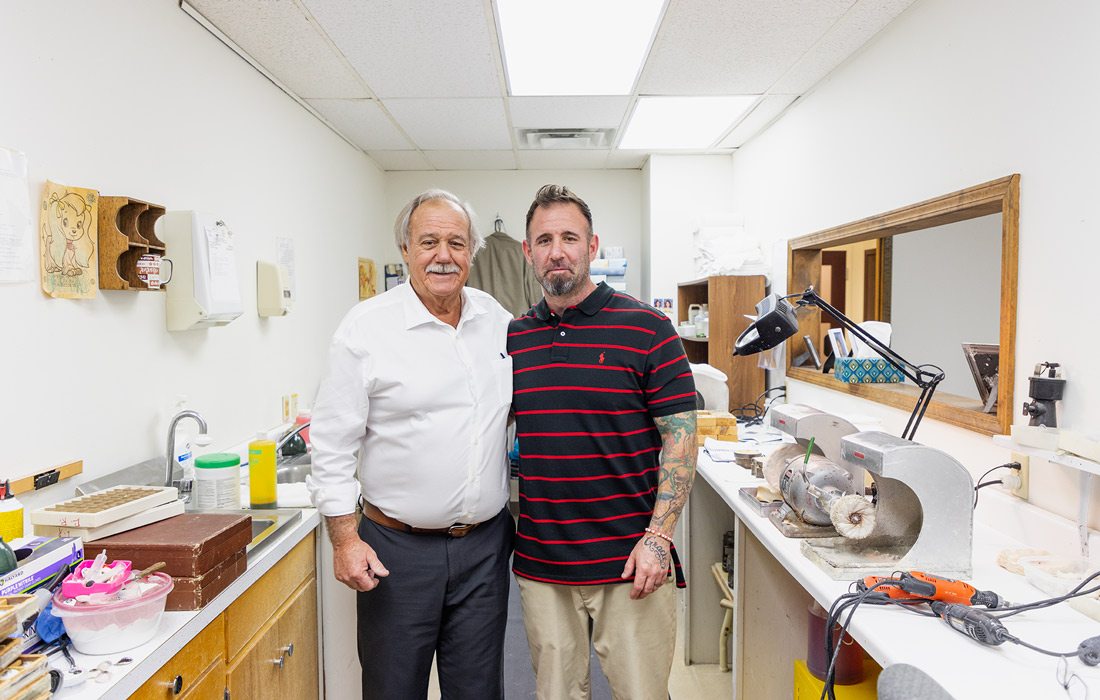 Randy Light joined the family business at the ripe age of 6 years old. Coming in with his father LeRoy, who established Lights Prosthetic Eyes in 1945, Light was instantly enraptured with the process of making prosthetic eyes. 
During this time, prosthetic eyes were made from stock eyes with little variety in shape and color. This meant the eyes might not match the exact shape of someone's eye socket or the color of that person's real eye. After World War II, the government began to see the importance of funding improved prosthetic eyes for injured veterans. Because of this, Light was able to watch the rapid change in the industry over the years.
Light became a Board Certified Ocularist and Board Approved Diplomate Ocularist. In 1974, he joined the family business, where making the perfect prosthetic eye has become somewhat of an art form. Light begins the process by evaluating the patient's nucleation and taking an impression of the socket to create the perfect fit. They then undergo an extensive process to form and hand paint the color of the prosthetic's iris.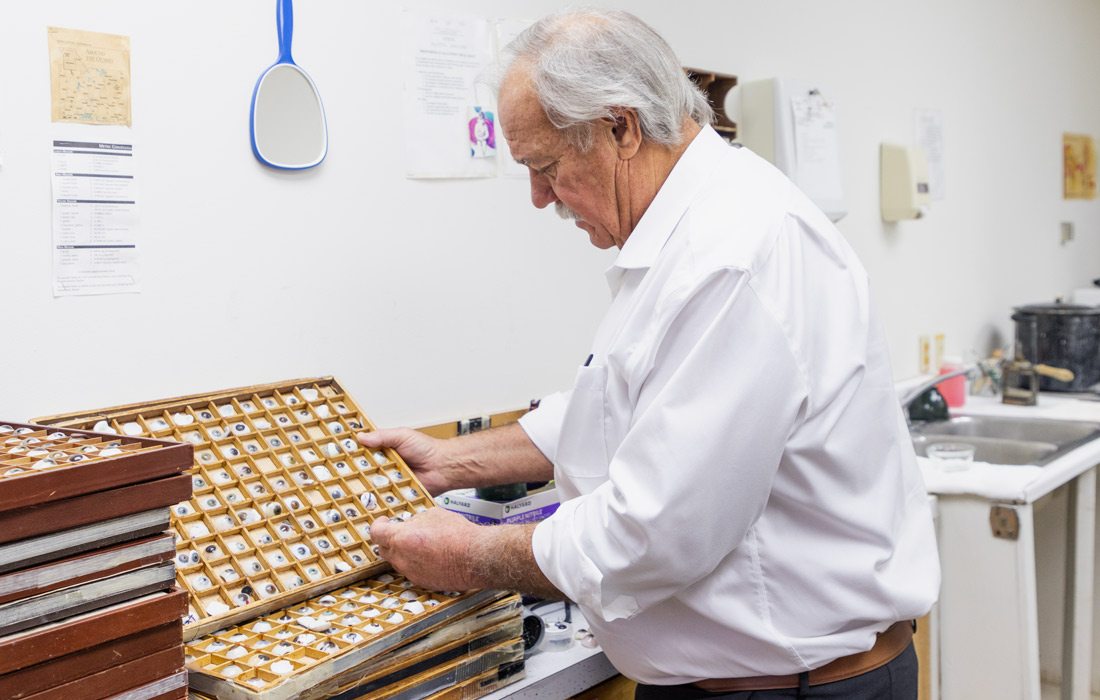 Light's son Benjamin also joined the family business in 2000. Light says he suspects that the family's affinity for the business is in their DNA. "You can pass all the tests, but I think that just shows you can do it on paper. I think you have to be born with this talent at least a little bit and it has just been handed down to us as a gene that runs in the family," Light says. Getting to work together with his father and son over the years has been a perk of the job. "There are no arguments in here," he says. "There can't be because our goal is to make it work for the patient. You put your egos aside and work together as a team." 
The pair splits their time between offices with four locations: three in Illinois and one in Missouri. "Whatever city we're in, whether it be Springfield, Illinois, or Springfield, Missouri, we try to donate to that community and be part of that community," says Light. 
Regardless of the location, Light also focuses on building a relationship with each patient who comes into his office. "We take care of the people when they come in," he says. "One way or another we help them find a solution." Light says they truly place an emphasis on getting to know the patient so they can understand how they can best help them. 
Most importantly, Light truly enjoys what he does. "If it were a job, I would've quit a long time ago," he says. "It's like a crossword puzzle every day trying to figure out how to make it work properly for people with no pain involved."