Corporate
Giving Back with Russell Cellular
RC Cares, the nonprofit sector of Russell Cellular, hit $1 million in donations two months before its five-year goal. Director Ron Wallace explains the success and its impact.
By Sonia Guzman
Sep 2023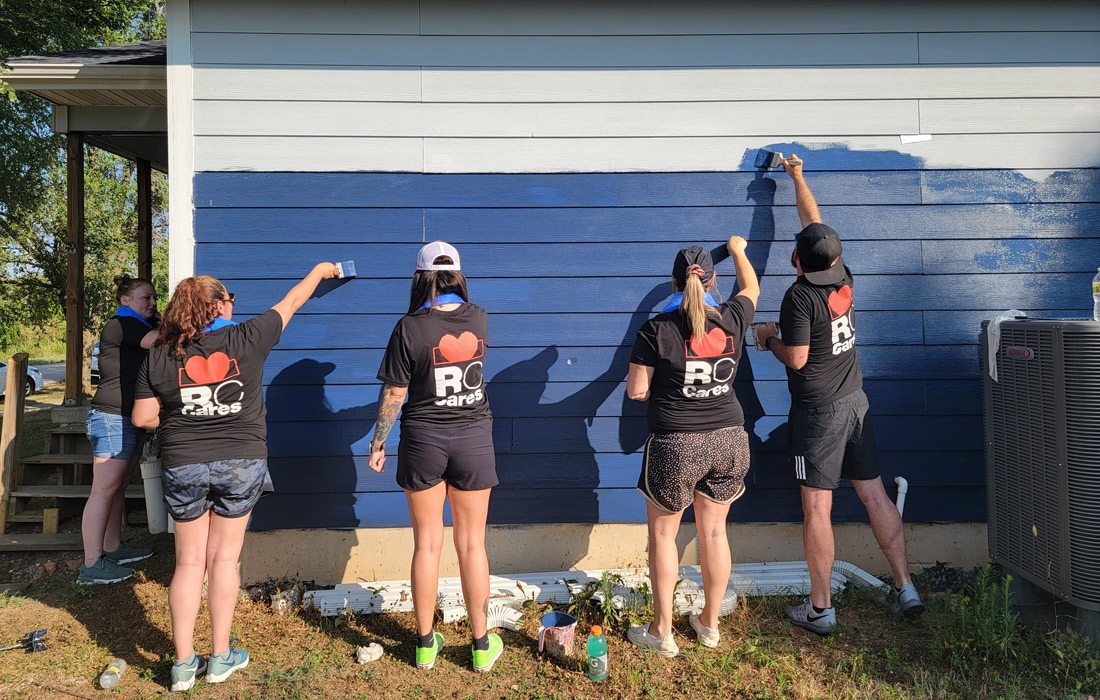 Biz 417: How did RC Cares get its start?
Ron Wallace: We gave the initiative a name in July of 2017, but philanthropy has been a part of Russell Cellular's mission since it was founded in 1993. Jeff and Kym Russell have big hearts, and they've always given back and invested in team members and the community. I always tell people it's easy to share big hearts, and that's what Russell Cellular and RC Cares are all about.
Biz 417: What is RC Cares' mission, and how has it evolved?
R.W.: The mission of RC Cares is to make sure we are committed to recognizing the needs around us and doing what we can to help meet those needs for the sole purpose of making a positive impact in someone's life. We do this by working with...Habitat for Humanity, Toys for Tots and St. Jude's Children's Hospital. However, what makes us unique is that we give back to our local and rural communities. When a team sees a need in their community, they can invest and volunteer through RC Cares.
Biz 417: How does it feel to reach the one million mark?
R.W.: I think it's great! We started the fundraising effort in July of 2018 and set a goal of raising $1 million by the end of year five, and we were able to reach it early, so that's amazing. It feels extra special to me because, as the director, I get to see all of the organizations and meet the impacted families, and it just empowers you to keep going.
Biz 417: How were you able to meet your goal early?
R.W.: It's really a testament to our team. It shows how willing they are to show up and help make a change. We work in a high-stress industry, but these folks are still there to lend our customers an ear and a helping hand on-and off-hours. It speaks volumes about the  men and women who work for us. We can't wait to see what we are able to accomplish in the next five years.