Culture
How Miller Engineering Gives Back to Springfield, MO
Travis Miller explains his passion for volunteering and how it influences his team at Miller Engineering.
By Jamie Thomas
Jan 2020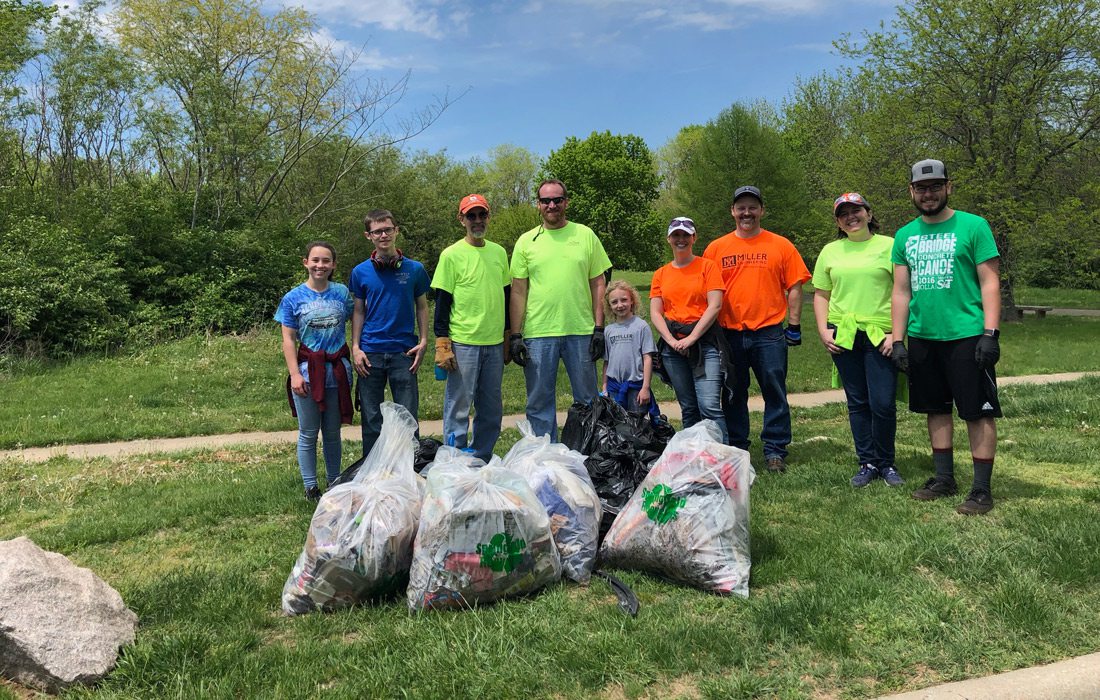 Miller Engineering president Travis Miller makes sure that his company gives back to southwest Missouri. His small team is encouraged to take part in about 150 hours of volunteering as a team each year. "I've always volunteered my time with the community," Miller says. "It's something that I gained with my years with the Scouts." As Miller worked his passion projects on the weekends, he noticed the rest of his employees weren't doing the same thing. "We'd come in for a staff meeting, and I was exhausted because I'd been working on some sort of community service project all weekend. I asked everyone: 'What do you guys do within the community?' I didn't hear anything," Miller says. "I challenged everyone to come up with something they're passionate about, to find an organization or something that they believe in and set up a program throughout the year where we check off everyone's list."
In the four years since, the team has been involved in projects with Camp Wakonda, Convoy of Hope and Great Circle, to name just a few. "These are all ideas that our employees brought to us," Miller says. Dylan Newell, structural designer and forensic investigator at Miller Engineering, says that the volunteering initiative has helped strengthen the team culture at the company. "I think it helps us by having people do work that doesn't directly benefit them," says Newell, who started at Miller Engineering as an intern in May 2017 before becoming a full-time employee a year later.

"With volunteer work, you don't get paid—I think that helps the mindset of being able to help work on something [at work]. Everybody has that mentality that they're willing to drop what they're doing and help you out with something." So far, Newell has stepped in and organized volunteering projects for Convoy of Hope's Hands of Hope program. When he looks at his future short-list of volunteer plans, Habitat for Humanity is at the top, but he also plans to organize more volunteering projects for Convoy of Hope in the future.
Miller sees the initiative growing over the next few years. "Why set our goals small? Let's keep pushing it until we can't push anymore," he says. "That's what I see in the future of the program." He also sees the benefits of doing good internally. "If you come together and make things better, it makes you a tight-knit group. We care dearly about each other and we know each other on a level that most companies probably don't."