Strategy
The Research Bit
It is really easy to build a website, but most of them don't work. Find out how you can effectively speak to target audiences, cultivate credibility and encourage conversions so your business can thrive.
By guest blogger Spencer Harris, Ph.D.
Sep 05 2017 at 4:47 p.m.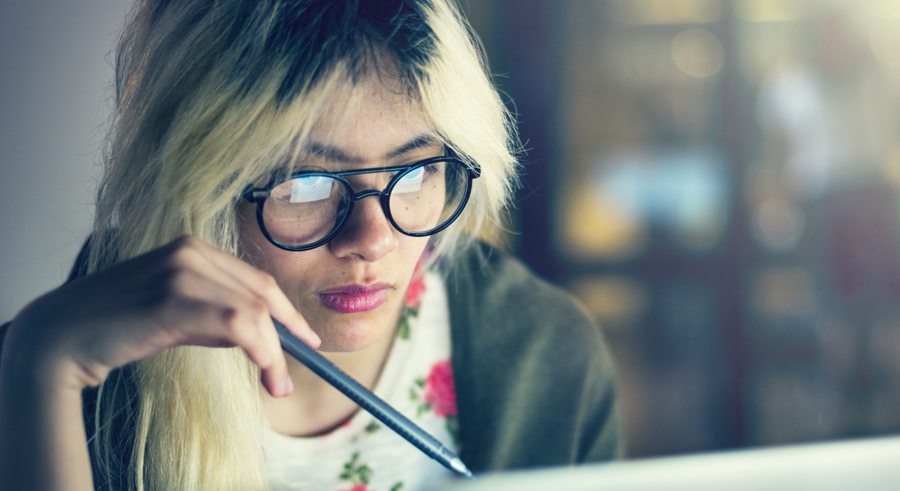 "Great research comes before a great website." 
It is really easy to build a website. And a lot of people are building them at an unimaginable pace. A 2012 study, for example, found that 140,000 new websites are launched everyday, and the continued emergence of vendors promising out-of-the-box, turnkey solutions has likely intensified that pace over the last five years. Yet, despite the ubiquity of websites and the relative ease with which one can be built, most of them don't work. They don't effectively speak to potential customers and target audiences. They don't cultivate credibility and trust between companies and their partners. And they don't lead to the conversions that businesses require to thrive. 
We know this because, at Mostly Serious, we constantly hear from people who have ineffective websites. People who, in response to the contemporary need for businesses to have a web presence, grabbed the cleanest template or cheapest solution they could find and launched a site. And now, after months (or, in some cases, years) of low traffic and few conversions, people who recognize the need for something more than a website. 
We build websites. Great ones. And we will happily build one for you. But, before we do that, let's talk about the thing that makes our team and process so unique:
 
We like to learn. 
Our team is a bunch of lifelong learners; people who are literally motivated by gaining more knowledge. As such, we've developed a robust research and discovery process, featuring a variety of research methods, that allows us to learn more about three specific things: your business, your industry, and your users. 


Your business.
Your business is the star, not your website. An effective website, though, reflects and articulates the things that make your business great. Before we can build you an effective website, then, we need to know about your business. As such, we sit down with every new client-partner for an extended planning session and ask a variety of questions, including: 

   • What is the purpose of your business? 
   • What is the voice of your business? 
   • What are your one, five, and ten year goals? 
   • What are your business's greatest strengths and most significant opportunities?
These planning sessions help us in two unique ways. First, these discussions allow us to derive the essence of your business, why you do what you do and how you do it, so that we can effectively create a complementary digital solution. Second, these planning sessions give us perspective on where the business could be in future. With this information, we are able to build a site that both satisfies your immediate needs and is flexible enough to scale alongside the growth of your business. 
Yet, while these sessions are important for us, they have been invaluable for our client-partners, many of whom have not had intentional, systematic planning conversations. As such, in many sessions, we are discovering in tandem with our client-partners, facilitating meaningful conversations about the future and providing our expert insights on how digital solutions can propel the business forward. The result is a mutually created plan with short, medium, and long-term goals for the business, and clear action items to kickstart success. And, once we've helped you set the direction, we evaluate your industry and users to best understand how to get you there.
 
Your industry.
Your business exists in a complex ecosystem of competitors and market forces that dictate success in your industry. And, as an effective partner, it's important for us to understand those industry-based qualities. So, we research. We scour industry reports to capitalize on trends. We identify top performers and complete a comprehensive peer audit, analyzing their websites and keys to success. And, we provide you with comparative data, illustrating the gaps between your and your top competitors and identifying strategies to overcome those deficits. 
Developing expertise in your industry ensures that our decisions are guided by a comprehensive view of your environment, and that your website leads you down a path to success. 
 
Your users.
Users are, in some ways, a blessing and a curse for your website. I mean, you need them. That's how websites work, people. On the other hand, they can really screw up beautifully designed and expertly planned digital properties. But, if you need them to use it (you do), and some of them are likely to screw it up (they will), we need to know about them. So, again, we research. We initiate a deep dive into your analytics data, learning more about your users demographics. We draft custom surveys that seek to understand user motivations and habits. We evaluate click rates and on-site interactions. And, we watch users as they attempt to navigate the site, identifying tendencies and patterns.
The result of this process is a robust understanding of the actual people using your site and their specific tendencies as they interact with your business online. Once we know these things, we can build a website that speaks directly to your target audience and create a user experience that ensures your success. But it starts with learning, and we bet you won't find more passionate, committed learners. 

---
Spencer Harris (PhD) is the Director of Operations at Mostly Serious.