Strategy
Local Resources to Help Small Businesses Cope with COVID-19
Local organizations like the efactory, the Small Business Administration, Pearson-Kelly Technology and more are putting together information to help local businesses weather a pandemic.
By Briley Rakow
Mar 27 2020 at 9 a.m.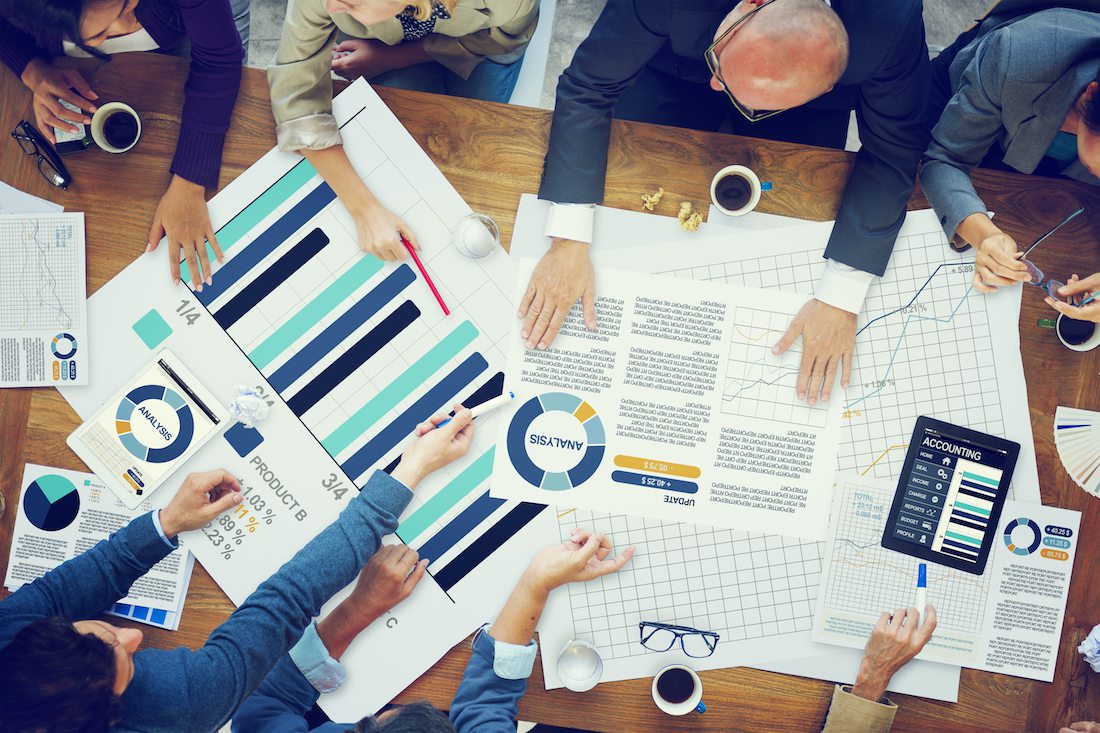 This post has been updated at 12:53 p.m. on April 6 to reflect the latest resources offered by local organizations. This page will be continually updated.
800-827-5722; answerdesk@sba.gov 
• The U.S. Small Business Administration is offering designated areas low-interest federal disaster loans for relief to small businesses affected by the coronavirus. Under the Coronavirus Preparedness and Response Supplemental Appropriations Act, the SBA can issue an Economic Injury Disaster Loan declaration upon request from state governors.
• The SBA website lists CDC resources and guidelines to follow during the COVID-19 outbreak as well as common issues that small businesses can expect, and resources to aid in those issues. 
• The SBA also provides resources about gaining access to capital. The organization has a guide for how small businesses should navigate their preparedness plans. 
• See the SBA's local assistance directory to locate the nearest office if seeking counseling.

417-862-5567; info@springfieldchamber.com 
• The Springfield Area Chamber of Commerce offers resources to help understand the "stay at home" order. The chamber also lists its response to statewide mandates, including event changes. 
• The chamber provides information on federal assistance available, including the SBA Economic Impact Disaster Loans and the Families First Coronavirus Response Act. 
• The chamber's website lists local resources for small businesses, as well as information on how small businesses should deal with confirmed cases in the office and general safety practices to ensure health of employees. 
• For questions on local guidelines and resources during the coronavirus outbreak, the chamber has created a new email address (covid19info@springfieldchamber.com) and a business hotline number: 417-799-1570.

417-837-2600; efactory@missouristate.edu 
• The efactory has increased its capacity for one-on-one consultations with the Missouri Small Business Development Center consulting team. Consultations can be booked online and conducted virtually. 
• The efactory's website houses information on SBA Disaster Loans, a list of local partnerships and its own updates during the coronavirus outbreak. 
• Virtual office hours and webinar training sessions are also available.

417-624-4150; info@joplincc.com 
• The Joplin Area Chamber of Commerce provides information on government resources such as SBA Disaster Loan Assistance, the Missouri Shared Work Program and updates from both the City of Joplin and State of Missouri. 
• The chamber's website lists articles on preparing to work remotely and how to alter the work environment to protect employee health. The chamber also provides information on how to support local businesses during this time and videos on COVID-19 safety. 
• The chamber has created a landing page of resources for those who have been laid off or seen a decrease in hours due to the outbreak.

417-334-4084
• The Branson/Lakes Area Chamber of Commerce provides information regarding SBA Disaster Loans and a full list of unemployment resources for both employers and employees. The website also lists workforce updates surrounding talent attraction programs and its Puerto Rico program during the outbreak. 
• The chamber's website has a message regarding travel plans to Branson and the city's decisions during the coronavirus outbreak. 
• The chamber's Branson Business Checklist outlines local health and business guidelines, including recommendations from CoxHealth and the U.S. government.

417-887-6760
• People Centric Consulting Group has created a full crisis management toolkit that outlines how to navigate the COVID-19 outbreak. In this toolkit, they've supplied their own Q&A sessions to continue updating the community on best practices during this time. 
• The toolkit includes information on how to maintain workplace culture and tips on how to work from home effectively. The website also provides links to local resources and how to support local businesses. 
• People Centric has also created a guide to contingency planning for small businesses and listed important financial information for small business owners to consider.

417-877-0003
• Pearson-Kelly Technology has put together its own list of resources for businesses who were not prepared to go mobile or are unaware of how to use their tools while working remotely. 
• The website also lists the ways Pearson-Kelly Technology plans to continue to serve clients while the shelter-in-place order is in action. This includes their safety measures and financial offers for clients.

417-725-1545; info@nixachamber.com 
• The Nixa Area Chamber of Commerce has created a landing page for COVID-19 resources in an attempt to remain the best resource for local businesses. 
• The chamber plans to host virtual interviews, webinars, and consultations to continue to engage in business development. The chamber will also be moving their networking events online in order to stay updated with community members. 
• The chamber plans to have weekly calls with community leaders to receive updates and communicate these updates to members through their website and newsletters.
417-862-1313; megan@springfieldcontractors.org 
• The Springfield Contractors Association (SCA) has been updating their website with information on COVID-19. The website lists information on the "Stay at Home Order," including links to statements from counties in the area.  
• The website has updates on SCA member activities and how they are proceeding to operate during this time, with information on their events, meetings and office hours. 
• The SCA is making connections with associate members that specialize in construction and are adding resources accordingly. The organization is also available to help direct phone calls and answer questions regarding businesses in the construction industry. 
• The SCA also provides information on how companies can figure out if they are considered an essential business during this time, as well as information from the Centers for Disease Control and Prevention and Occupational Safety and Health Administration on health and safety measures. 
800-386-2752
• The Great Game of Business has put together a survival toolkit for businesses to utilize during the COVID-19 pandemic. This includes an overview of the four areas they believe to be the most crucial in this time: people, positive cash flow, practices, and positioning. 
• The toolkit includes a guide on taking fear out of the workplace, a 10-step guide to getting through a crisis, and the Black Swan Guide which outlines a response to the coronavirus in more detail. 
• The Great Game of Business has also provided a cash flow tips, tricks and hacks checklist to help businesses determine their cash position. To learn to use their tools the correct way, the Great Game is offering free coaching calls and a free webinar.
417-256-9724, info@ozsbi.com
• The Ozarks Small Business Incubator is offering access to an online business planning tool for entrepreneurs and small business owners called LivePlan. This tool helps simplify all aspects of financial planning and sales projections.