Corporate
What You Need to Know about OTC's Propositions A and B
The property tax measures on the April 3 ballot could sustain or enhance Ozarks Technical Community College's efforts to create a job-ready workforce in 417-land.
By Jenna deJong
Mar 30 2018 at 8:57 a.m.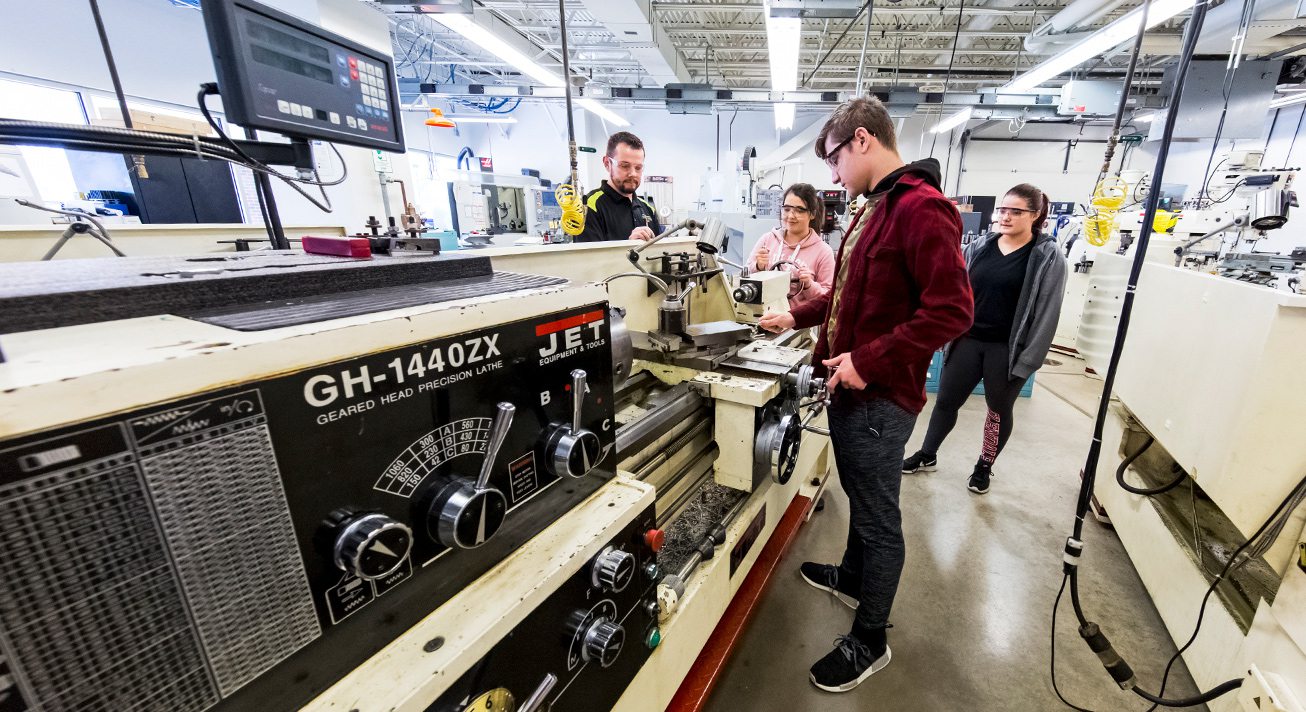 While some Missouri politicians are already campaigning for national races during the November midterm elections, officials from Ozarks Technical Community College and area business leaders are more focused on the results from the April 3 elections. That's when voters across 417-land will decide whether to continue—and possibly increase—funding for the community college in two separate ballot measures.
What ballot issues involve OTC?
Propositions A and B. Approved in 1998, Prop A is a five-cent property tax up for renewal on Tuesday. The tax has helped OTC build the Industry and Transportation Technology Center that houses high-demand programs including welding, automotive technology and manufacturing. It also added more than 20 technical and allied health care degrees and established four additional OTC campuses within the Ozarks. If passed, the five-cent property tax would last another 20 years. 
Proposition B seeks to increase funding for OTC through an additional five-cent tax per $100 of assessed property value. Like Prop A, this measure would sunset in 20 years. Read the complete ballot language for each measure here.


How will OTC use these funds?
Tuesday's vote could enhance or weaken the college's efforts to sustain high-demand programs as well as add new programming and resources that would increase the pool of skilled job candidates locally.
OTC Chancellor Hal Higdon says a third of OTC's current technical and allied health programs are on the line if neither propositions pass. "We created 20 programs with Prop A, and if that were not passed, we would be closing all of them," he says. That includes the school's diesel mechanics, welding, registered nursing and respiratory therapy programs.
Proposition B would greatly enhance the possibilities for the school, Higdon says. The additional funding would be used to create a Center for Advanced Manufacturing and Technology in Springfield that would focus on mechatronics, precision manufacturing, stainless steel production and 3D printing. It would also fund the relocation and expansion of agricultural programs at Nixa's Richwood Valley campus, expand technical health programs, construct a new educational center in Republic and develop new programs such as cybersecurity. 
Currently, OTC is at capacity on what programs it can provide and the number of students it can serve. On average, the college graduates between 2,500 and 3,000 people annually. Higdon says if both measures pass they conservatively estimate an additional 500 graduates each year. Without the passage of Proposition B, the community college would remain at full capacity and would be unable to serve more students in the area, he says.
Springfield Area Chamber of Commerce President Matt Morrow says communities across the country are finding it difficult for their businesses to expand without access to a trained, skilled workforce and talent pipeline, and OTC helps alleviate this problem. The Springfield Chamber one of several community organizations supporting both issues. Others include the Home Builders Association of Greater Springfield, Taney County Partnership, local union chapters and the chambers of commerce in Branson, Nixa, Ozark and Republic.
"The communities most effectively competing for growth and job creation will be those that have answered this riddle, and so I believe the communities in the best position to do that are those that have exceptional assets, and OTC is a great example of that," Morrow says.
Read more about OTC's plans for the tax here.


How much will it cost residents?
Right now, residents within the tax district pay 15 cents for every $100 of assessed property value. That rate would continue if only one of the propositions passed, would increase to 20 cents if both passed and would decrease to 10 cents if neither passed.


Who can vote on Propositions A and B?
Fourteen counties are within OTC's service area, but only eight are within the taxing district. Those include Dade, Lawrence, Stone, Christian, Taney, Webster, Greene and Polk counties. Each issue needs 50 percent plus one to pass, and votes will be totaled across the counties. Polls will be open from 6 a.m. to 7 p.m. on election day. To find your polling place, click here. You will need a photo ID or other acceptable form of identification to cast a ballot.