Small Businesses
Nixall Disinfectant Kills COVID-19 Virus
The EPA officially approves Nixa-based company's disinfectant as an effective means to kill SARS-CoV-2, the virus that causes COVID-19.
By Jenna deJong
Mar 26 2020 at 3:37 p.m.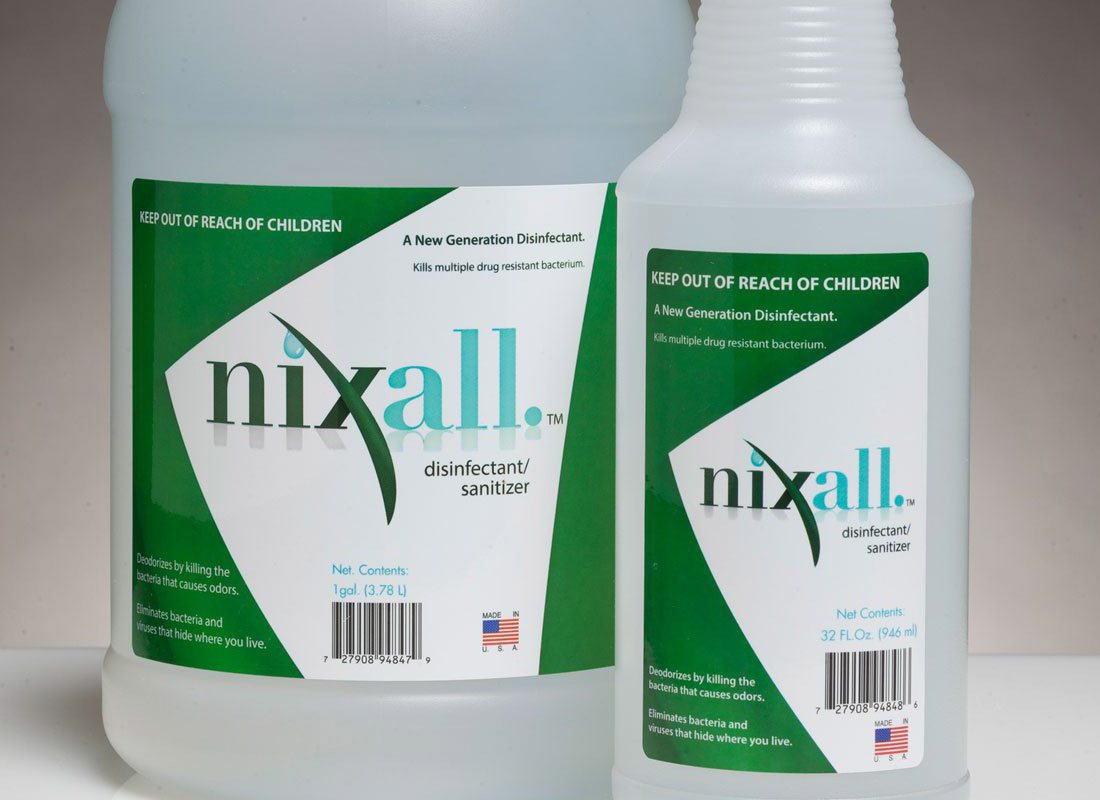 Updated at 4 p.m. on April 6. Nixall and Seriously Clean's EPA registration number is 92108-1-88098. When the first two sets of numbers are searched on the EPA's database of registered disinfectants for SARS-CoV-2, the results reveal a company called PCT LTD and a product called "excelyte vet." According to the EPA's website, "if the first two sets of numbers match a registration number that is on List N, the product is the equivalent to the listed product." PCT is a company based out of Little River, South Carolina, and Seriously Clean is a sub-registrant of the company. PCT owns the registration, and Seriously Clean owns the factory and all Nixall products, which is why Nixall or Seriously Clean do not appear on the EPA's website. 

A household disinfectant made by Seriously Clean, Ltd, a Nixa-based company, was officially cleared by the United States Environmental Protection Agency to be promoted as a product that disinfects SARS-CoV-2, the virus that causes COVID-19. It can be bought locally at MaMa Jean's Natural Market, Spring Valley Health & Rehabilitation Center, SoMo Farm & Ranch Supply and The Beauty Factory Salon, or it can be ordered online on Nixall's website. 
The product, called the Nixall Disinfectant/Sanitizer, comes in a one-gallon container or quart-sized spray bottle. According to Milo Carter, chemist and senior vice president of the human health care division, this disinfectant is benign to humans, animals and the environment and is a typical household disinfectant that does not require any other precautions to be taken when using it. Cater says that the SARS-CoV-2 virus itself is very susceptible to disinfectants, and that the reason it spreads rapidly is because it's highly contagious. 
This disinfectant does not require the use of personal protective equipment (PPE), and is used like other household sanitizers. As far as the frequency of use, Carter said that it should be used thoroughly in the home, on the soles of shoes, purses, bags and anything else that may have come in contact with public surfaces. After that, the disinfectant does not need to be used again unless outside forces come inside, like say, visitors or guests. 
The disinfectant also comes in a full-strength version to be used in hospitals. It can also be used as a household disinfectant, as mentioned. It's diluted form is a sanitizer. This cleaner also kills the 2009 H1N1 influenza A virus (known as the swine flu), as well as other well-known viruses like the AIDS virus. According to the company website, the disinfectant is safe and effective for wastewater treatment and septic.
Find out all about how Nixall got started.