Excellence in Technology
2020 Excellence in Technology Awards: Meet the 18 Finalists
Find out the winner at the awards ceremony on February 27.
By Jenna deJong
Jan 02 2020 at 8 a.m.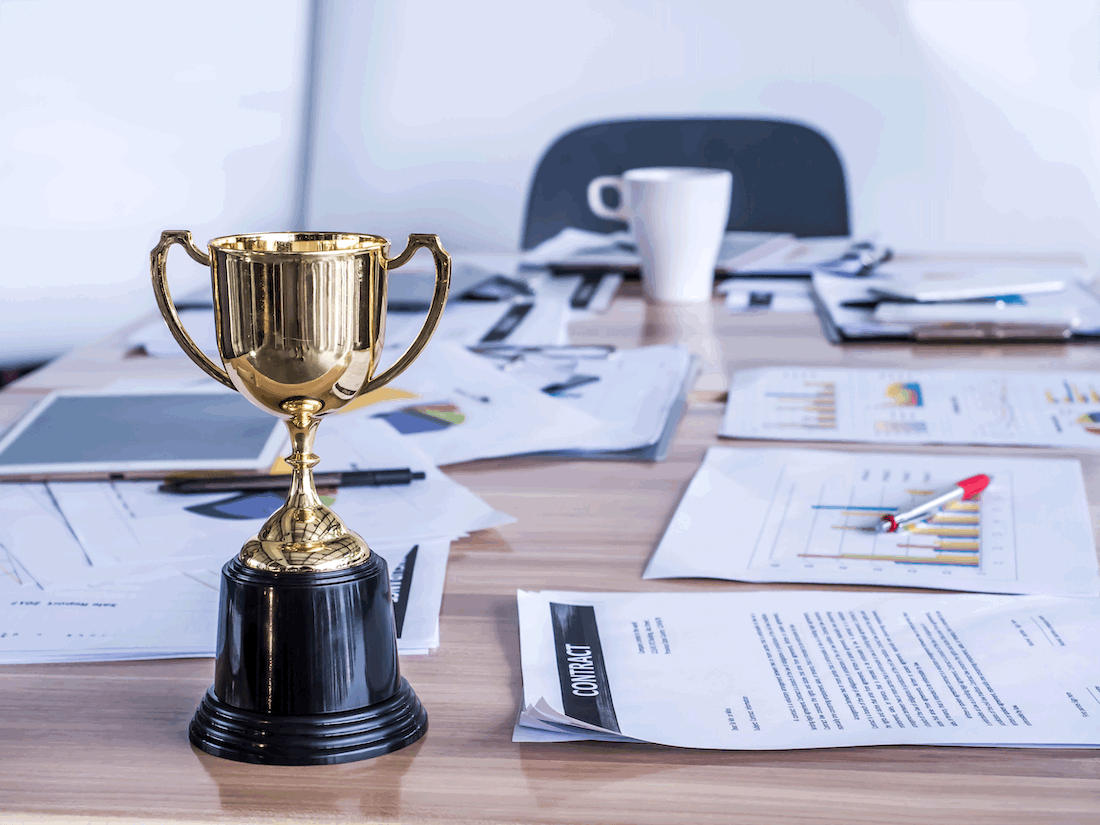 Out of over 50 nominees, 18 finalists have been chosen for this year's Excellence in Technology Awards. The contest, hosted by Biz 417 and AITP of the Ozarks, is in its fourth year recognizing the standouts and innovators in 417-land's technology and business communities. The awards, open to all organizations and industries, recognize three corporate entities and three individuals.
Corporate Award Finalist
• Community Impact: Code Ninjas, The Geek Foundation, The Ozarks SySTEAMic Coalition
• Most Innovative Startup: Comapt.io, ModBox, Splitverse
• Most Innovative Solution: BriteCore, MyCarRecall, created by CellARide, docXchange, created by Mostly Serious.
Individual Award Finalists
• Solution Designer of the Year: Seth Kitchen of Collaboarator, Myles Loffler of BriteCore, Justin Cardoza of ModBox
• Technology Executive of the Year: Thomas Douglas of JMARK Business Solutions, Simoriah Stogner of Jack Henry & Associates, Joshua Davis of Missouri State University
• Rising Star: Chelsea Cardoza of OMG Commerce, Tyler Drenon of Missouri State University, Levi Zitting of Hearo
The finalists were chosen by an independent panel of judges who reviewed written questionnaires that included how the nominees are introducing innovation within the technology sector and who has benefitted from the innovation. The winner will be chosen at the Excellence in Technology Awards ceremony on February 27. You can purchase your ticket here. The winners will also be featured in the May/June issue of Biz 417. 
---
More About the Corporate Finalists
Community Impact
• Code Ninjas: Children ages five to 14 learn computer coding through STEM, video game development and robotics-based curriculum at the local franchise of Code Ninjas. The self-paced curriculum allows students to proceed at their own pace, while learning Java Script, C#, Unity, robotics and more.
• The Geek Foundation: Serving low-income communities by offering free, hands-on coding classes, The Geek Foundation has an emphasis on recruiting women, girls and people of color to increase diversity in the tech industry. The organization partners with local firms and nonprofits to help low-income families end the cycle of poverty.
• The Ozarks SySTEAMic Coalition (O-STEAM): The Ozarks SySTEAMic Coalition (O-STEAM) is a "one-stop-shop" for regional science, technology, engineering, the arts, and mathematics (STEAM) information.
Most Innovative Startup
• Compat.io: As an emerging tech company, Compat.io has developed new AI technology that understands product compatibility and empowers consumers to discover products that work together.
• ModBox: As the use of drones rise in popularity, ModBox is catering to the market by designing and creating a line of smart cases for drones, cameras, media and more.
• Splitverse: As a virtual reality application developer and virtual reality capture specialist, Splitverse works with other VR game publishers, media publishers, event organizations, VR influencers and Esports organizations to capture and record virtual reality gaming.

Most Innovative Solution
• BriteCore: Offering the the first cloud-native core platform, BriteCore's platform caters to insurance providers by helping them digitally transform and stay viable.
• MyCarRecall, created by CellARide: When it first launched nine years ago, CellARide was focused on the vehicle shopper; now the platform accommodates a need for a recall communications solution.
• docXchange, created by Mostly Serious: Created for CoxHealth, this mobile practice management application improves communication and efficiency for physicians by combining vital resources and information into one easily-accessible mobile app.
More About the Individual Finalists
Solution Designer of the Year
• Seth Kitchen, Collaboarator: Seth Kitchen first thought of his big idea while still in high school: to create a GPS-based music application that connects musicians to other musicians or to music venues. So far, the platform has reached 1,000 musicians worldwide.
• Myles Loffler, BriteCore: As the vice president of product architecture for BriteCore, Myles Loffler piloted his team through the Well-Architected Review to achieve the Advanced Technology Partner designation in the AWS Partner Network. This is AWS's highest tier and recognizes BriteCore's ongoing commitment to delivering successful software implementations using the AWS Cloud.
• Justin Cardoza, ModBox: During his 16 years in the media industry, Justin Cardoza noticed a problem: battery-powered technology was difficult to use at a moment's notice. He began working on a concept solution where he developed a smart case for drones.

Technology Executive of the Year
• Thomas H. Douglas, JMARK Business Solutions, Inc.: As the leader of a national company, Thomas H. Douglas said he uses his background in the Navy to lead his team into the next decade.
• Simoriah Stogner, Jack Henry & Associates: Senior Manager of System Engineering and Operations Simoriah Stogner currently leads three highly technical departments which are driving digital and culture transformations within the business on a national scale.
• Joshua Davis, Missouri State University: As a professor and department head for the Department of Information Technology and Cybersecurity, Joshua Davis has changed how the department educates its students, how it integrates with the industry and the quality of talent it produces.
Rising Star
• Chelsea Cardoza, OMG Commerce: Lead Data Feed and Conversion Specialist Chelsea Cardoza continually implements new and emerging marketing techniques. So far, she's helped over 100 e-commerce clients increase their conversion metrics.
• Tyler Drenon, Missouri State University: As an Innovation Strategist, Tyler Drenon helps run the Innovation Lab at Missouri State University. Currently, he's working on emerging tech projects with students and getting ready to launch a drone library, which will provide access to drones for research and development projects.
• Levi Zitting, Hearo: Two years ago, Levi Zitting was introduced to the technology sector in 417-land. Since then, he's given over 10 different presentations at various meetups aiming to bring more people into the community and gotten involved with Hack4Good.