Women in Business
Lisa Alexander's Tips for Being a Better Board Member
The CoxHealth Foundation president and Volt Credit Union board member shares her lessons from decades of board service.
By Lillian Stone
Sep 26 2018 at 4:22 p.m.
PRESENTED BY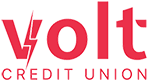 For many professionals, serving on a nonprofit board of directors is a major career milestone. Not only is board service a chance to make a real difference outside of your day-to-day—it's also a serious networking opportunity. However, for Lisa Alexander, board service is much more than a career stepping stone: It's a passion. 
By day, Alexander serves as the president of the CoxHealth Foundation, where she works to further the health system's philanthropic arm. Over the course of several decades, Alexander has also given her time to a number of 417-land community boards including the southwest Missouri chapter of the National Alliance on Mental Illness (NAMI), the University of Missouri Parent Leadership Council and more. Now, Alexander is one of the longest-standing board members for Volt Credit Union, formerly Community Financial Credit Union, having served on the board for about 20 years. According to Alexander, those years of commitment come down to one thing: confidence in the credit union's mission. "I continue to be very proud of what this organization stands for and what it tries to accomplish," Alexander says. "They are very committed to providing the financial services that improve people's lives." 

"I continue to be very proud of what this organization stands for and what it tries to accomplish."
— Lisa Alexander
Alexander explains that the most important factor in board service is passion for the organization. "It's most important to ask yourself how committed you are, really," she says. Before applying for a board position, Alexander recommends that professionals ask themselves if they're applying for their own interests or the interests of the organization. That's because board service is a major commitment. "[The organization] is going to ask you for your time," Alexander says. "They're going to ask you to fundraise. They're going to ask you to communicate the organization's mission. They're going to ask you to give your own resources, including money. When you believe in the mission of your organization, you're more likely to make an impact."