Women Who Mean Business
Angela D. Smith is a Woman Who Means Business
Angela D. Smith intended to be a fiction writer but instead found her footing in the marketing world as a copywriter. After 20 years in the business, Smith became her own boss and has created a thriving local firm.
By Adrienne Donica | Makeup by Emily Edgar using MAC Cosmetics | Shot on location at Glass Hall at Missouri State University
Mar 2019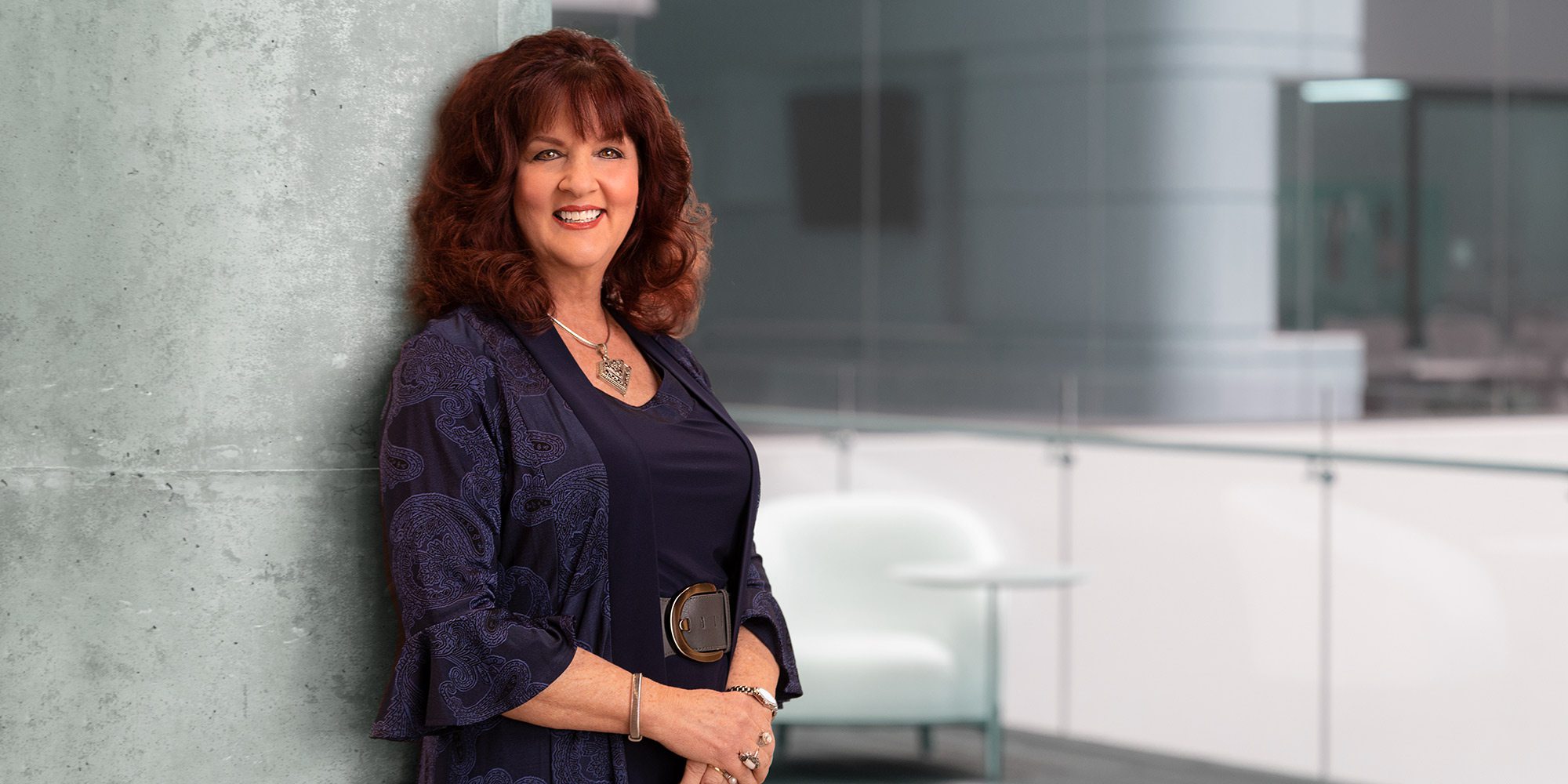 In November 1, 2000, Angela D. Smith opened the doors of what was then ADsmith Communications. She knew she was carrying on the family legacy of business ownership; her great-grandfather owned a general store, and her maternal grandparents ran Central Printing Co. until her parents purchased it from them. But Smith didn't realize that 51 years to that day, on November 1, 1949, her grandparents had celebrated their first hours as business owners, too.
"I was nervous because I was providing for two children [as a] single parent," says Smith, recalling the early days of ADsmith. "But it also felt good. I never saw the company getting beyond maybe five, six, seven people at most." In the nearly two decades since, ADsmith has grown in just about every way. The number of clients has ballooned from 12 to roughly 60 regular businesses and nonprofits. ADsmith now offers an array of digital services and has a robust video division. Smith hired employees, of which there are currently 15. The office relocated to Plaza Towers and has expanded. But 30 years ago, she wouldn't have thought she would be a fourth-generation entrepreneur.
"I just don't quit. I feel there's always a solution."
— Angela D. Smith
"I had never really thought of it," the 60-year-old says. "I had been at a point in other businesses where I was really comfortable being a vice president." For one thing, she didn't see many examples of female-led ad agencies, though there was Jane Meyer, who co-owned Meyer Communications with her husband. Moreover, Smith had already been successful by many counts, pitching and winning the business of Ozarks Coca-Cola/Dr Pepper Bottling Co. while at Young & Company and becoming partner at Taylor Palmisano & Smith. But her life partner, David Doran, kept encouraging her to branch out on her own. So, she exited her partnership, taking with her the 12 clients she had brought to Taylor Palmisano & Smith and a part-time bookkeeper.
"I ended up starting ADsmith because I felt that there was a better way to market," Smith says. Managing the Coca-Cola account at Young & Company taught her the importance of research, packaging, buying and analyzing media and many professional skills. "That was a total game changer," she says. "From that point, I just fell in love with it and wanted to do everything for every locally based client the way a big company, international company like Coca-Cola, does it for their brands." This comprehensive strategy, in addition to Smith's constant eye on the future of the market and adding the right people at the right time, has led to success. Like any business owner, Smith has also weathered challenges. "Particularly in the early days, a lot of my clients expected me as the owner of the business to do certain tasks that they never would have asked a male owner to do, more clerical tasks," she says. "There's less of that these days." That's thanks, she says, to societal shifts toward equality and her own growth and experience.


FAST FACTS ABOUT ANGELA
HOMETOWN
Springfield
FAMILY
Has a life partner, one son, one daughter and two grandchildren.
HOBBIES
Jogging, reading Jane Austen novels, spending time with family and retaining membership in Natchez, Mississippi's Pilgrimage Garden Club. "For three weeks every fall, I go for what is called the Natchez Pilgrimage. It's a tour of historic homes. I wear hoop skirts every third day and give tours."
CAREER BREAKTHROUGH
Striking out on her own.
RESUMÉ HIGHLIGHTS
B.A. in English from Southwest Missouri State University, eight years at Young & Company, one and a half years at Ozarks Coca-Cola/Dr Pepper Bottling Co. and three years at Taylor Palmisano & Smith.
HABIT WORTH STEALING
"I try to go around and talk to each employee first thing every day to check in on them."
FAVORITE FAILURE
In 2015, ADsmith leased additional space on a separate floor from the main office. "I had no idea that one floor difference would divide our team, and it did." Smith fixed the mistake, and now the team can work efficiently and harmoniously once more.
Change is also afoot at ADsmith these days. In September, Smith appointed Ken Taylor as company president. "I really needed help with focusing on the big picture," Smith says. "He is helping me bring those big picture ideas that I've had into a reality." That includes possibly expanding the business's reach. "I think now that we live in this digital world that ADsmith can start taking on more regional, national business," says Smith, adding that she still sees great value in meeting clients in person. For now, the focus is still on local business, but Smith is excited about the future and hopes to empower, not inhibit, Taylor's vision for the company.
With some operational tasks off her plate, Smith has moved to a four-day workweek and has more time to devote to her own clients, to her staff and to mentoring Taylor. A lifelong Springfieldian and active community member, Smith also isn't as overbooked when it comes to her civic involvement. She's currently serving on the board of directors for Lost & Found Grief Center, Boys & Girls Clubs of Springfield and the Home Builders Association of Greater Springfield. She'll remain ADsmith's sole owner for the foreseeable future—for at least five years, she says. Smith has never backed down, not while playing one-on-one basketball with her father as a kid and not as a business owner. "I just don't quit," she says. "I feel there's always a solution." Even if that solution is convincing her dad to play to 30 instead of 20 when he was ahead. Surely, that grit is one reason Smith has found success.