Commercial Design Awards
Commercial Design Awards 2023 Winner: Health Care
Excel Dental's new office is an efficient yet welcoming and relaxing space offering general dental services.
By Tessa Cooper
Jul 2023
Category: Health Care
Project Goal: To transform Excel Dental's new office into an efficient yet welcoming and relaxing space to offer general dental services.

Architect
Rob Haik, hdesigngroup
Project Manager
Bryon Oster, hdesigngroup
Designers
Marnie Eckels, James Decor
Rose Monahan, James Decor

If you were to glance into Excel Dental's new office at 1701 James River Rd. in Ozark, it would be easy to mistake it for a spa.
Upon stepping into the lobby, Dr. Tracy Davis and Dr. Jim Oslica's patients meet a serene space that encourages any emerging dental anxieties to melt away.
The same relaxing color scheme of blues and grays carries on into the exam and procedure rooms.
Davis was highly involved in the design process and worked with the teams at James Decor and hdesigngroup to create this office that marries form with function. One key change was raising the building's roofline, which dramatically changed the exterior and interior appearance.
"The owners wanted to transform an existing shopping plaza and convert half of the building into their new dental office," says Bryon Oster, project manager at hdesigngroup. "We wanted the new Excel Dental entry to stand out amongst the other tenant entrances to clearly define where users should enter. We achieved this by removing a section of the existing roof above the new waiting area and building a tower element with clerestory glazing that provides a lot of natural light into the space. [This also] created a more inviting and comfortable environment for waiting clientele."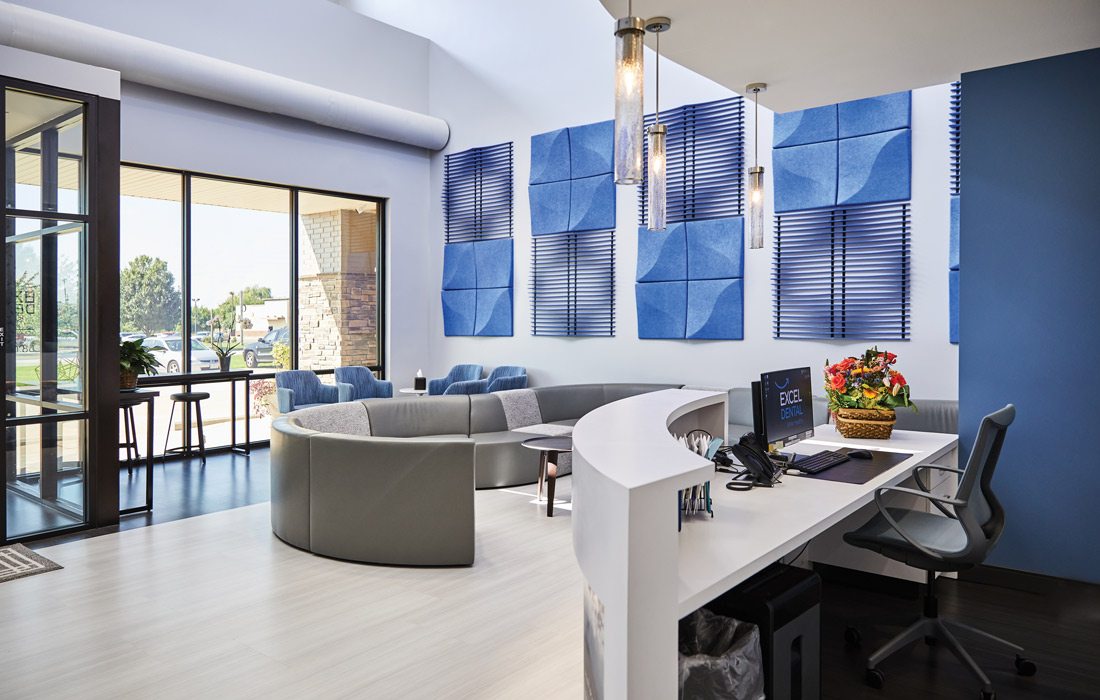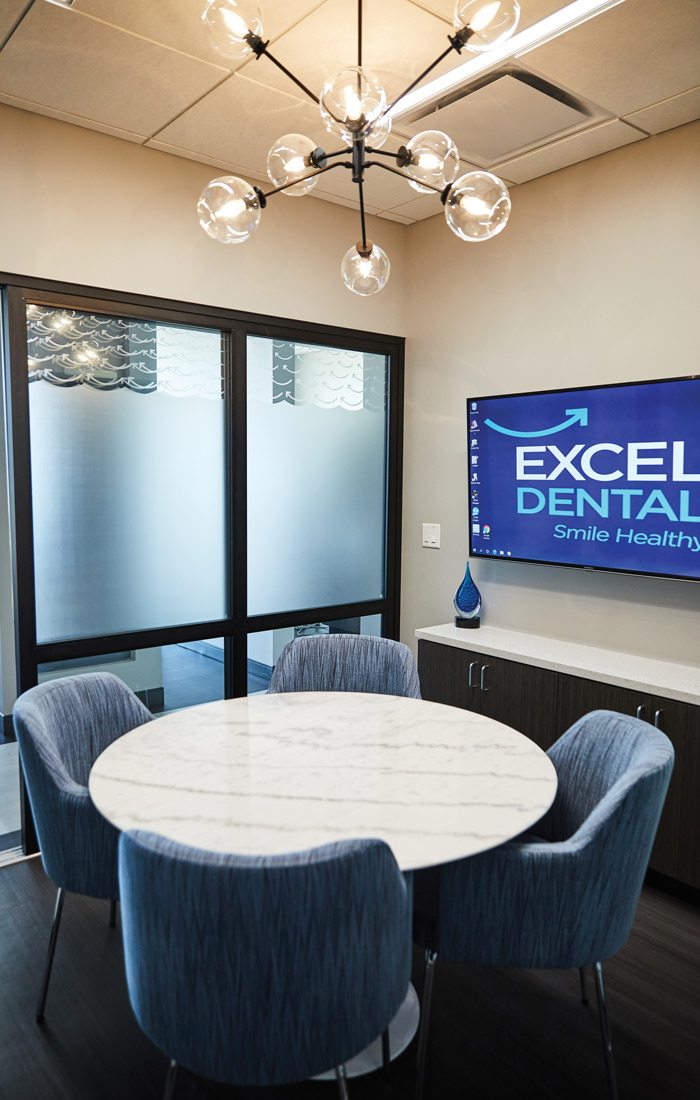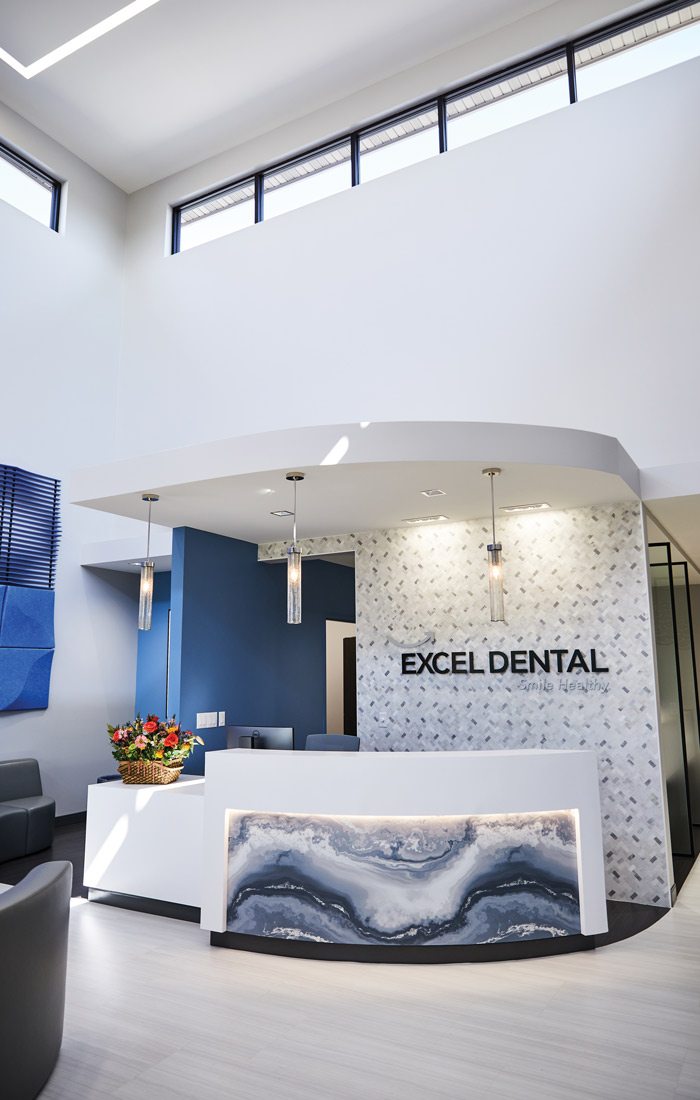 Interior designers Marnie Eckels and Rose Monahan with James Decor offered their design and sourcing expertise to create spaces that were aesthetic but practical. For example, the front desk design features an agate-patterned design. It has the appearance of a natural stone or a resin pour, but it's actually durable commercial-grade wallcovering that can withstand the frequent traffic the front desk receives. "We didn't want it to have that sterile medical facility feel, so we focused on using natural wood tones and light stone finishes," Eckels says.
RESOURCE LISTINGS
Where to find the looks and materials used to create this winning business space in Springfield, Missouri and surrounding areas.