Biz 100
2021 Person of the Year: Tim O'Reilly
By developing BigShots Golf on East Kearney Street, O'Reilly Hospitality Management CEO Tim O'Reilly took concrete steps in transforming one of Springfield's most important gateways.
By Ettie Berneking
Nov 2021

For the past 12 years, O'Reilly Hospitality Management has been best known for managing hotels such as the DoubleTree by Hilton on Springfield's north side or the Hilton Garden Inn at Farmers Park. OHM oversees five hotels in Springfield, Missouri, but its footprint extends into Arizona, Texas, Nebraska, Colorado, Montana, Florida, Oklahoma, Arkansas and Kentucky. That's why it was surprising when in 2020, OHM made a different move—it opened a BigShots Golf location on Kearney Street. Then it opened a second location in Fort Worth, Texas. For those wondering why a hotel management company would venture into the entertainment industry, Tim O'Reilly says it's obvious. The two go hand-in-hand.
O'Reilly is CEO and the managing partner at OHM. In a lot of ways, he's the life force behind the company. He's the one who says yes to new projects. He's the one who came up with the idea to start a property management company, and he's the one who saw an opening when another larger name—John Q. Hammons—practically controlled the hotel market in town. But that's just half of O'Reilly's story. Despite the impressive portfolio of hotels under the OHM umbrella, O'Reilly didn't start off in the hospitality industry. He spent the first 12 years of his working years as a lawyer. During that time, he helped start the firm O'Reilly, Jensen & Preston. So is O'Reilly a searcher always on the hunt for the next big opportunity? He says no. He says he's just an entrepreneur—always has been.
He says he got the bug for work when he was still a kid. At 12 or 13 years old, he'd hop in the car with his dad and drive to the O'Reilly Automotive warehouse where he'd spend his days stocking shelves in the unairconditioned storeroom. "I always liked paychecks," he says. "My family's philosophy isn't one where you give money to young kids, so I saved." He bucked hay bales, kept score at local softball games and saved every penny. His goal was to save up for a car so he could give up riding the family horse into town. He doesn't say this as a joke. "We'd ride horses from the farm into Nixa to go to the Dairy Queen. Now when I look back on it, it sounds ridiculous, but it wasn't that uncommon. All of the development you see now, none of that was there."
Once he bought a car and graduated high school, O'Reilly's next step wasn't as clear to him. Despite the family name and the business tied to it, O'Reilly couldn't see a spot for himself at O'Reilly Auto Parts. He loved the business and still has a lot of pride in what his family has created, but "I wanted to write my own story." O'Reilly attended Westminster College in Folton, Missouri, and eventually settled on law school, not because it felt like a calling but because he didn't see a lot of other great options. "I had a political science professor named John Langton who encouraged law school as a great education for those of us who didn't have a specific and strong calling," he says. "It was a huge educational opportunity to figure out how things worked, and I felt like I could get a legal education and continue my education instead of jumping into a job I didn't love."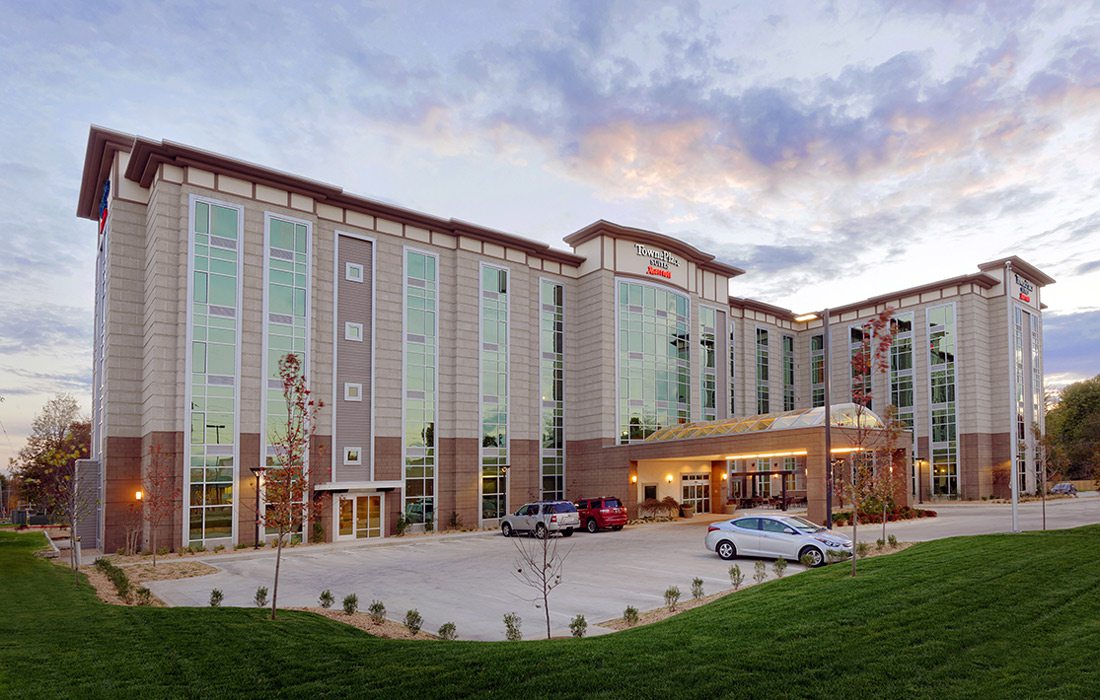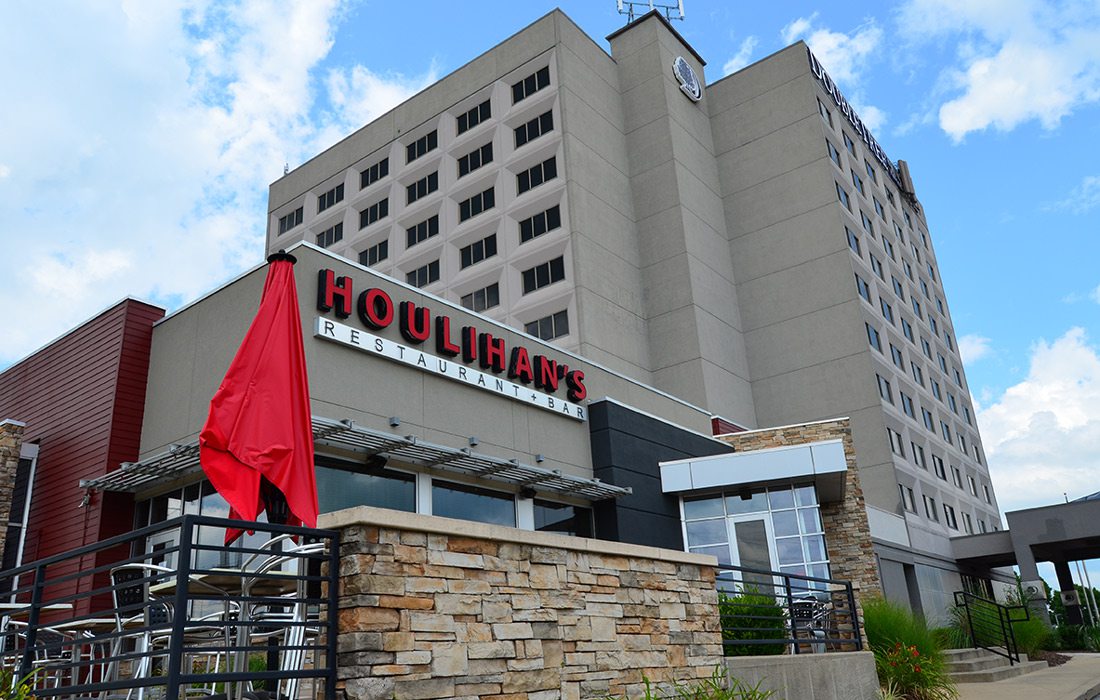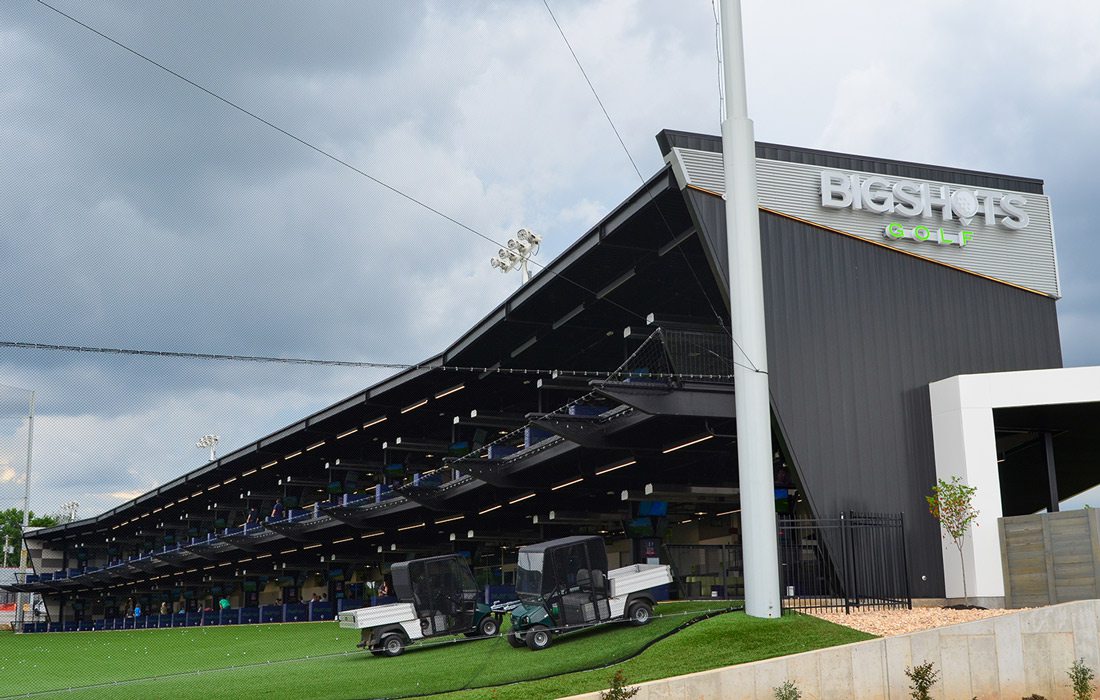 Photos courtesy O'Reilly Hospitality Management O'Reilly Hospitality Management has designed, developed and staffed local businesses like Houlihan's Restaurant & Bar, Towneplace Suites by Marriott and recently BigShots Golf.
In some ways, it was the competitiveness of law that attracted O'Reilly. In high school, he'd dedicated nearly all of his free time to basketball, and he says there was a connection between what he had learned through team sports and succeeding in law school. As he explains it, "if you work really hard and prepare better than the others, you have a great chance of winning." So that's what he did. He worked, and he worked really hard. Arguing in front of a courtroom didn't come naturally to O'Reilly. Unlike his father, who he says is a gifted public speaker, O'Reilly says he struggled. "My friends had done debate in high school, and they were so far ahead of me. I felt so behind." But just like in basketball, O'Reilly kept practicing until he finally got the hang of things. Then almost 12 years into his legal career, O'Reilly bought a hotel.
Even O'Reilly's dad was puzzled by the move. Why would a successful lawyer, who was a founding partner at his firm, pivot into hotel management? "I've always been interested in this," he says. In past interviews, O'Reilly has talked about the first time he fell in love with hotels. He was 6 years old and had tagged along with his dad to a Rotary conference in New Orleans. "It broadened my universe all of a sudden," he says. "We stayed at the Holodome, which was just spectacular to a young kid." It was the new people he saw and the stories he heard that captured his imagination. "I remember thinking it would be great to work in a facility like this," he says. For years, that buzz that O'Reilly felt in that moment lay dormant. Then in the year between college and law school, O'Reilly felt it again. This time, he experienced it while he backpacked around Turkey, the Middle East and Europe. Anytime he stopped at a restaurant, he was drawn into the customer experience that was being created for him. He watched the servers and noticed when someone loved their job—or didn't. "When you have a good server, it can change your day because it was such a great experience," he says. "If you're in hospitality, you enjoy serving other people. If you don't enjoy that, it's obvious."
"Building a team and a culture where people support each other and it's fun to work… that's what I was meant to do."
— Tim O'Reilly
O'Reilly says it was the way restaurants and hotels could create an experience for customers that enthralled him, but even after working as a server in restaurants, he says he couldn't figure out where he fit into that world. Then in 2006, he found it.
For several years, O'Reilly had been investing in real estate, and he decided he wanted to invest in a hotel—preferably a small one. "I didn't understand how hotels worked, but I knew I wanted to figure it out," he says. Then the Hawthorne Park Hotel went up for sale, and O'Reilly converted it into a DoubleTree by Hilton. It was a huge move, and at the time, John Q. Hammons still loomed large, but O'Reilly never saw himself competing with John Q. He didn't even think John Q. would notice he'd bought the hotel. Turns out, John Q. did notice.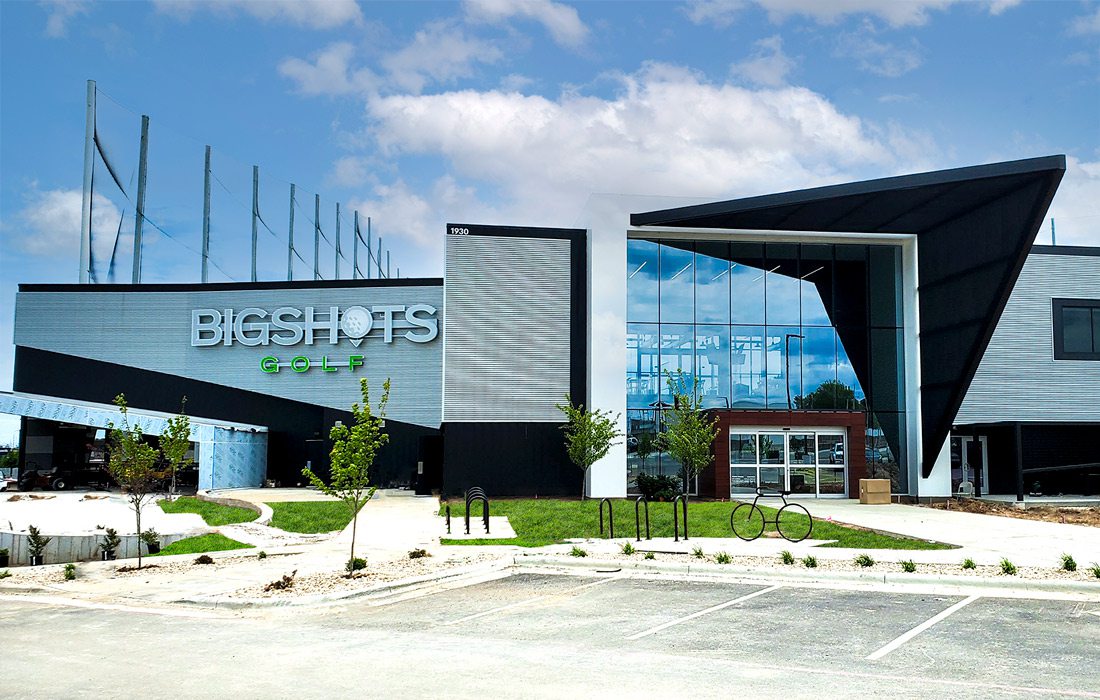 "I had the chance to hire some of the folks who worked for John Q., and it was through them that I heard he'd found out about me," O'Reilly says. "He didn't think much of it. He probably thought I wasn't that bright or that I was getting in way over my head." O'Reilly spent the next two years renovating the DoubleTree and hiring a management company to run it for him, but it wasn't long before he realized he needed to manage the hotel himself. It might have been that he wanted total control of his guest experience or maybe it was that he knew the market better than the outside management company, but either way, in 2007 he founded O'Reilly Hospitality Management. 
By 2009, OHM bought its second property in Branson and turned it into a Baymont Inn & Suites. Then it bought a property in Tulsa that became a Holiday Inn and kept growing. Despite being a total newcomer to the industry, O'Reilly says he knew this was where he was meant to be. "Practicing law and arguing with people every day didn't fit my personality," he says. "Building a team and a culture where people support each other and it's fun to work… that's what I was meant to do."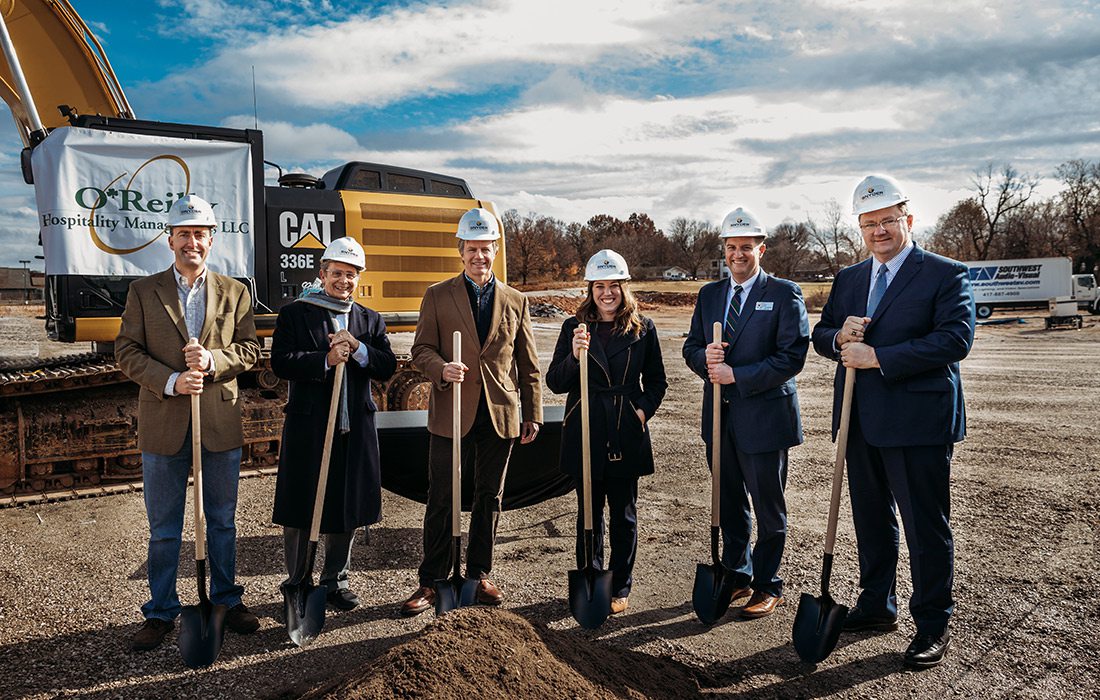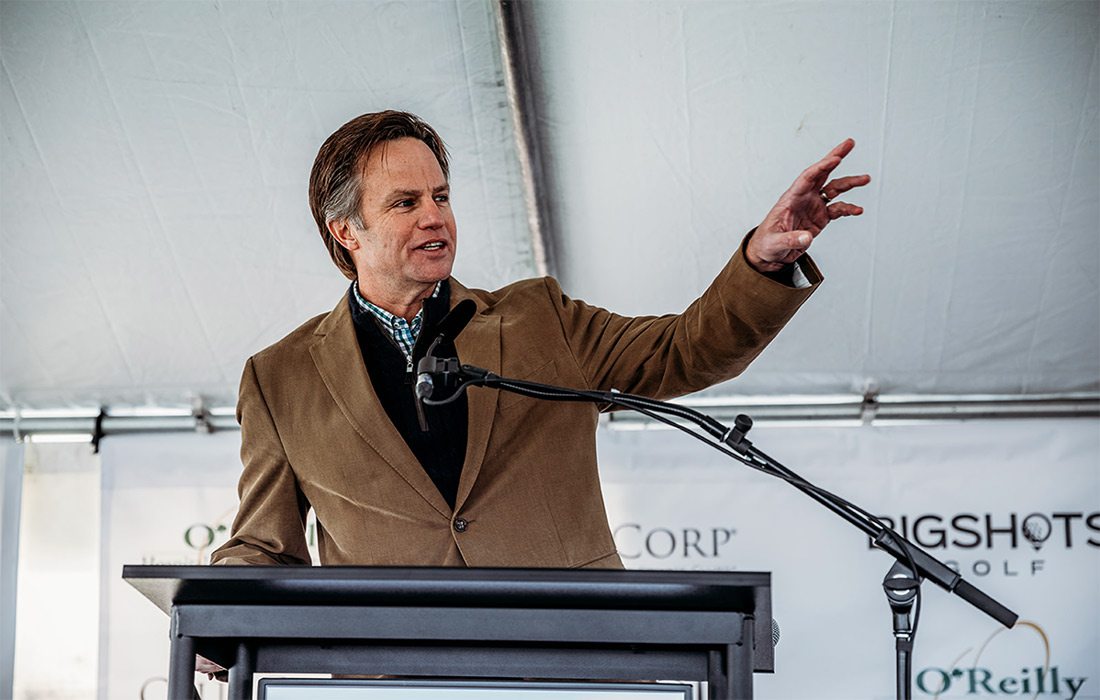 O'Reilly eventually phased himself out of his law firm, though he still consults with the firm, and focused solely on OHM. Now, he's set his sights on his next big venture into the customer experience—BigShots Golf. He says OHM saw the golf entertainment industry as a "profitable business venture that would complement its hotel portfolio well." There were franchise opportunities, and the company could build facilities like BigShots near its hotels so guests could find entertainment nearby. OHM opened its first BigShots on Springfield's northside. "We believe the northside is primed for a great resurgence in business and housing," O'Reilly says. The location on Kearney Street is also close to several OHM properties including DoubleTree by Hilton, Fairfield Inn and Holiday Inn Express. With the Springfield location open, OHM launched a second BigShots in Texas. It's been a whirlwind, and O'Reilly says cycling is what keeps him sane.
He got into cycling as a kid when he would join his dad and uncle on the MS150 ride. O'Reilly and his dad still ride together, and O'Reilly races in endurance events including the Leadville 100. Now he hopes to share his love of cycling with the Springfield's Boys & Girls Clubs. The O'Reilly Wooten family donated $500,000 to the club's $1.2 million capital campaign to build a new club at Williams Elementary School. O'Reilly has been on the board of the Springfield chapter for 15 years, and he credits his dad for teaching the family the importance of giving back. "Hopefully we can initiate some cool programs," O'Reilly says, "and get kids bikes and put them on a team. I think that can create some positive energy for those kids."
O'Reilly wasn't the only one in his family to vote yes on the $500,000 donation; he says it was unanimous. But the level of excitement he has for the club resembles the excitement he has for his team's success at OHM. It's another project, and it's one he's excited about. More importantly, it's a way O'Reilly can serve others much in the same way he can serve customers who stay at his hotels and golfers who pick up a driver at BigShots. Once again, O'Reilly sees a chance to create a memorable experience, and whether that's through bikes, through a hotel stay or through a round of golf, that seems to be what he's meant to do.
Who else made the list? Check out the 2021 Biz 100.