Style
My Look with Dr. Tyrone Bledsoe
Known for his engaging personality and keen sense of style, Dr. Tyrone Bledsoe is passing the power of the suit on to the next generation of well-tailored talent.
By Colin Shea Denniston
Nov 2022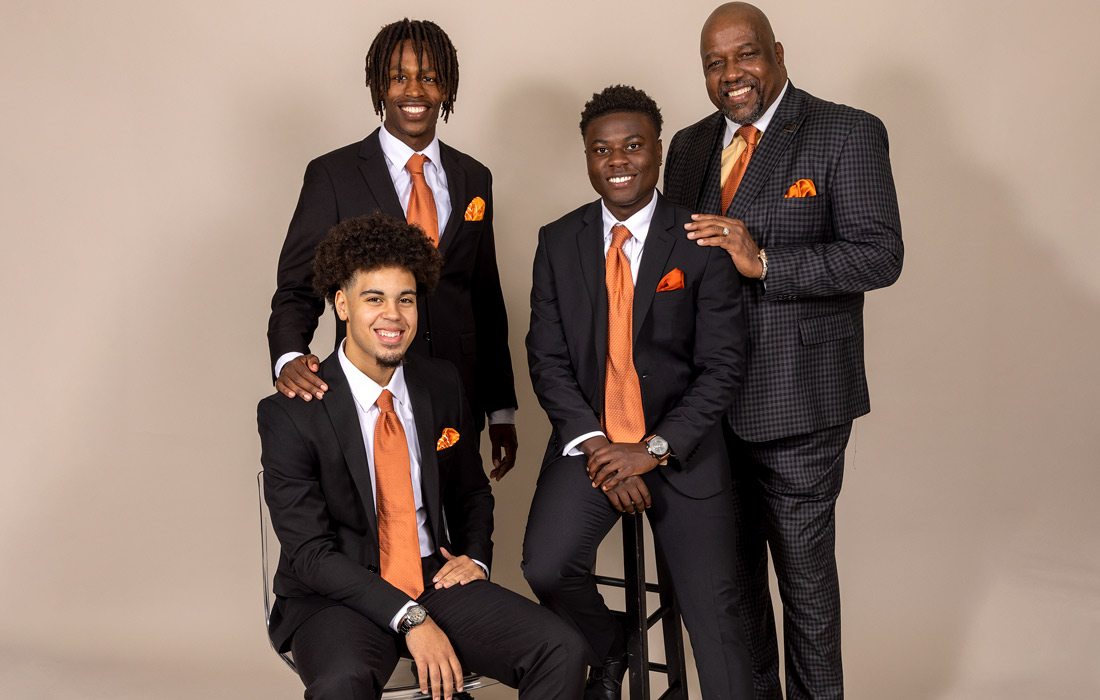 From the age of 6, suits have been—and continue to be—a wardrobe staple for Dr. Tyrone Bledsoe. "I'm a very professional-dressing person. My dad started us that way," says Bledsoe. "Every Sunday we had to be at church and every Sunday he said: 'You're going to go to church, and you're going to wear a suit and tie.' So, I knew how to tie a tie three different ways when I was six. Now we're teaching young men how to tie ties who are in grad school." 
With over 36 years in higher education, Bledsoe is the founder/CEO of SAAB, a culturally sensitive brotherhood dedicated to ensuring men of color have the support they need to excel academically, socially and professionally. "Some don't go to college," says Bledsoe. "They may go into the military. The main thing we want them to do is have a gameplan so that they can be the future leaders and citizens that contribute to society in a positive way." And a significant part of this preparation includes what's come to be known as "the SAAB Suit." 
"The SAAB Suit has been a thing for a long time," says Bledsoe. "We advise students that your first suit should be a black suit. We do a lot of stuff uniformly… It just looks good when you have 20, 30 people wearing black." And thanks to a partnership with John's Suit Shop—made possible by the Community Partnership of the Ozarks—any member of SAAB who cannot afford a suit can get one free of charge. This includes a white shirt and complimentary alterations. "I've even had parents go over and see their sons get measured," says Bledsoe. "One mother actually cried. She said: 'I've never seen him in anything but sweats.'"
Over the course of the two-year partnership, Bledsoe says the organization has been able to give out over 100 suits, just in Springfield. "We've never had a partnership [anywhere in the country] like we have with John's," says Bledsoe. And he isn't the only fan. 
"The guys love wearing their suits. They want to wear them even when they shouldn't wear them," he says with a laugh.