Style
Francine Pratt's Look
Known for her chic, stylish and tailored approach to fashion, local businesswoman and entrepreneur Francine Pratt's personal style has evolved along with her career, shifting from colorful coastal to button-up business.
By Colin Shea Denniston
Mar 2023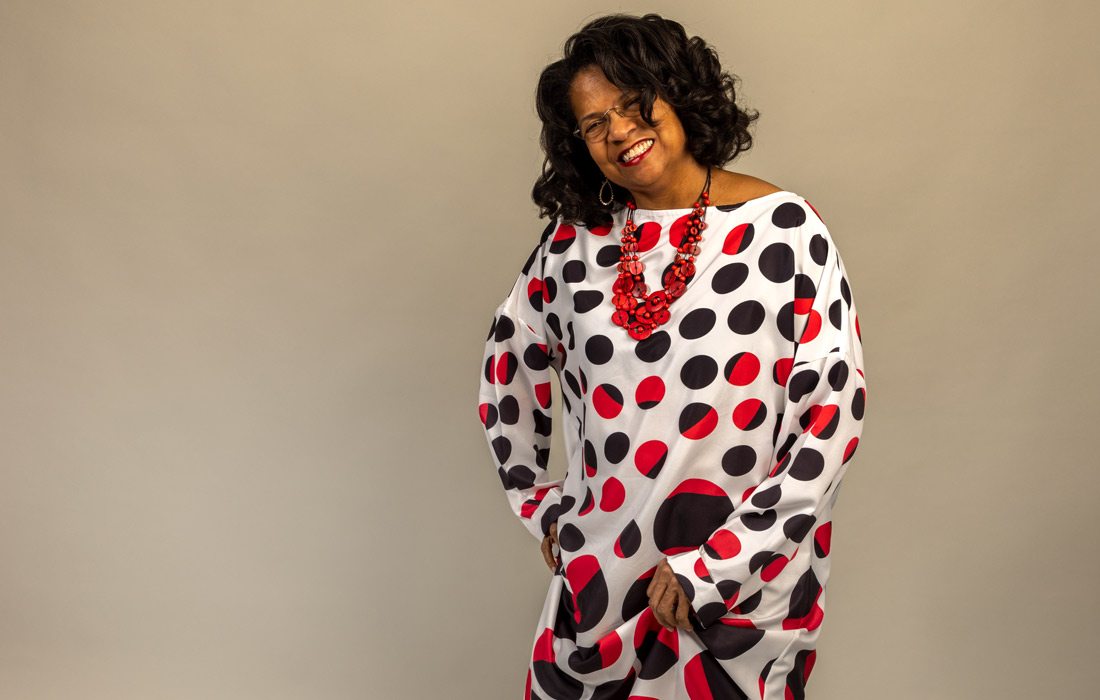 Francine Pratt may be the least-retired retired person in 417-land. She works part time as the Prosper Springfield director for the Community Partnership of the Ozarks, owns her own consulting business, Pratt Consulting LLC, and is also a creative food partner in the popular Springfield restaurant Queen City Soul Kitchen. "I'm semi-retired," Pratt laughs.
With an extensive and wide-reaching career history—including modeling for nearly 15 years in California before moving into a professional role which eventually took her to the east coast—Pratt's tailored, chic and polished-with-a-twist personal style has evolved throughout the years, connected heavily to her geographic and cultural surroundings.
"As a professional living in California, I was able to wear fitted suits with short skirts or shorts, and it was very acceptable," says Pratt. "When I moved to the east coast, I found it was not acceptable."
Although Pratt has always had a keen eye for fashion and dressed in high-end attire, she evolved her style to a more East Coast sensibility, which in turn helped her gain the respect of her staff. "I believed in the 365-degree review system where they reviewed me and I reviewed them," says Pratt. "They loved everything about me except my clothing," she laughs.
When Pratt found herself living in Missouri, her style changed yet again to meet her new surroundings. "I would go many places and [people] would say, 'Why are you so dressed up?'" recalls Pratt. "So, I really toned down and dressed more business casual than business when I moved to Springfield."
For her more business-focused attire, Pratt often leans towards layered separates: tailored pants and a blouse with the addition of a blazer or jacket. On the weekends, however, Pratt enjoys having a bit more fun with her style, still playing with layers but with an edgier hand. "I love putting on an oversized, baggy sweatshirt with some leggings and a pair of boots with the socks showing," says Pratt. But that casual style still comes with notes of Pratt's fashion-forward flair. "Even if I have a sweat top on," says Pratt, "I'm going to have a turtleneck or some type of shirt underneath and I'm going to have matching earrings on."
Pratt's advice to those working on defining their own personal and professional styles: "People should be able to have fun with what they wear and what they do, because that's part of their creativity and what makes them successful." And when asked about her own fashion influences, Pratt answers with an impish laugh, "Betty Boop. She was always ahead of her time, and she was always classy and she would always push that envelope a little bit." Not all that different from Pratt herself.