Strategy
Jeff Seifried Offers Advice for Breaking Into a New Industry
If you find yourself at a career crossroads, Jeff Seifried recommends keeping your eye on the opportunity, not the crisis. This was precisely his frame of mind when he left the Branson/Lakes Area Chamber of Commerce to join the team at Connell Insurance.
By Lucie Amberg
Nov 2020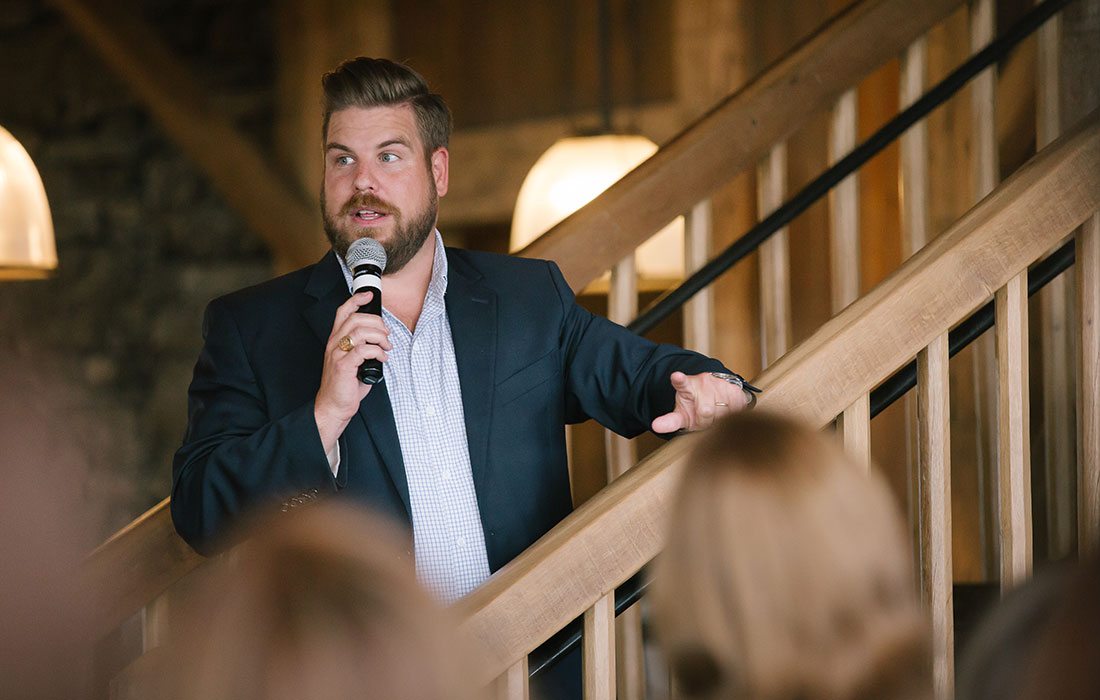 After 13 years working in business development, including roles with both the Springfield Area Chamber of Commerce and the Branson/Lakes Area Chamber of Commerce, Jeff Seifried began considering a career change. While he loved serving as an ambassador for Branson and keeping up with the granular details of southwest Missouri's business community, he felt a natural pull to evolve in his profession, and he hoped to balance this need with his desire to remain in southwest Missouri.
In January, he started talking with Connell Insurance about taking on a leadership role, but when the COVID-19 pandemic hit, he put his aspirations on hold. Once Branson began implementing strategies to re-open its economy, Seifried knew he could revisit his own plan to move forward, but it was an unnerving time for such a leap. "I don't know that I ever thought I would include 'having a career change during a pandemic' on my resumé," he says.
Before he made the leap, Seifried leaned on mentors and friends who helped him wade through the pros and cons. While insurance is a new field for him, his passion, combined with his experience, made it a natural fit. "In my case, I might not have had insurance experience, but I had relationship building experience, business-to-business experience and a strong understanding of sales," Seifried says. "For anyone considering a career change, it's important to remember that skill sets transition themselves into other industries quite effectively." Seifried is now officially under the Connell Insurance umbrella where he's working as its president and CEO.
For others considering a career shift, Seifried recommends discussing your options and identifying if  you can apply your past experience. "Sit down with mentors or friends," he says. "They know you best; pitch them on the idea of the change you want to make." And it helps, he says, if you can articulate the connection between your current role and this potential next step.
"What's great about where I am at Connell Insurance is that many of our customers are in the Branson area," Seifried says. "The same passion I had to see Branson thrive as the Chamber/CVB president… was easily transferrable [to my new role]."