Culture
Convoy of Hope Making a Difference in Ukraine
Convoy of Hope has been on the ground in Ukraine and surrounding EU nations since 2014, providing aid to civilians affected by the Russia-Ukraine War. As the scope of the crisis has widened, so has Convoy's mission.
By Kate Duby
Jul 2022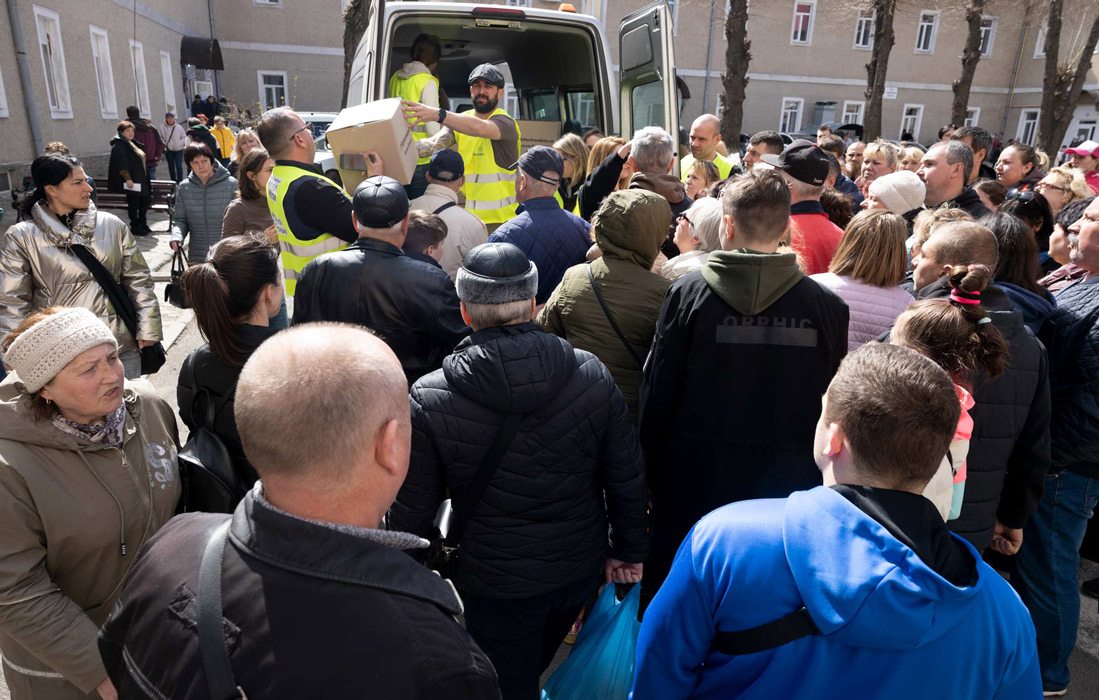 Since the start of the war in Ukraine, Convoy of Hope has worked to mitigate shortages of food and basic necessities using a distribution network across the European Union. The organization feels so confident in its process that this May, it pledged to distribute more than 50 million meals to refugees from the war. Millions of meals have already been distributed in the region.
"We had the infrastructure and the relationships already in place," says Vice President of Public Engagement Ethan Forhetz. "When everybody saw the war was starting, we were in talks with our partners on the ground about what we were going to do to get food, water and supplies to people who were going to need it."
Through their use of air freight, cargo ships and unmarked trucks, they have been able to  track distribution of supplies from their warehouse in Poland to their unmarked warehouse in Ukraine. From there, they have been partnering with churches inside Ukraine's borders to get the products to people who need them.
Having these long-established networks and relationships allowed Convoy of Hope to scale their relief efforts up quickly when the war began, Forhetz says.
"We had some supply already there, but our Convoy of Hope disaster services team is really the best in the business at getting supply to people," he says. "We're coming at this and attacking it from all fronts trying to get the supplies just as quickly as we can to the Ukraine area."
Forhetz says the organization also has incredible relationships with corporations who have helped out in a variety of ways, from donating supplies directly to organizing fundraisers and matching donations from employees. 
"It really just goes a long way, building morale inside the company to all feel like you're all on the same team making a real difference," Forhetz says.