Culture
Get to Know The Whitlock Co. CEO Josh Beaird
Get to know Josh Beaird, CEO of The Whitlock Company, including how he rose through the ranks and what his vision is for fostering a strong company culture to support Whitlock's future.
By Max Havey
Sep 2023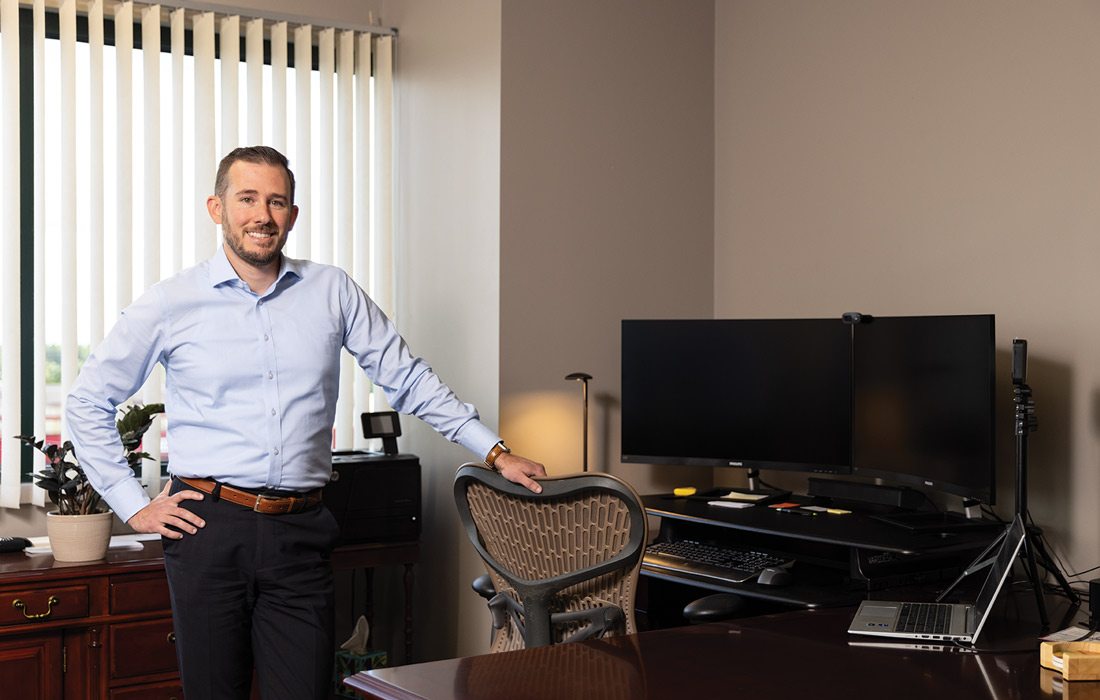 Josh Beaird has built his career with The Whitlock Company. Shortly before graduating from Missouri State University in 2010, Beaird started off as an intern and steadily worked his way through many different roles of increasing responsibility before being named CEO of Whitlock in June 2023.
Beaird first cut his teeth on the banking and audit side of Whitlock's business, noting that he followed a relatively standard path for advancement in the accounting world, moving from intern to staff accountant to senior supervisor to manager, and eventually to partner. The ability to work within the many sides of Whitlock, both internal-facing and external-facing, is something that was important to Beaird, and after 13 years, it helped set him up for the new challenges of taking over as CEO. "That's one of the things I enjoy most—and why I've been here so long—is because I've had those opportunities to grow and develop in different areas," Beaird says.
The title of CEO, though, is not as common at accounting firms as you might think, as most are overseen by a managing partner. "We chose the CEO title intentionally," Beaird says. "As we've grown, we hit an inflection point as a CPA firm, and we want to transition to more of a corporate model. Our goal, over time, is to have a professional management team."
Beaird notes that one of his objectives as CEO is to further develop Whitlock's reputation, both in the community and as a firm. This means focusing on growth in the key markets it serves, which include community banking, real estate and client accounting advisory services. "I want to make sure we're focusing on those areas so we can be a high-value resource for our clients and help them grow and develop their businesses," he says.
Another one of Beaird's goals is to continue fostering and advancing a strong culture, making Whitlock a place where people want to work. Being part of Whitlock's coaching program, in which more-tenured employees help newer employees figure out their long-term vision for their career and their life as a person outside the office, was a turning point for him. And as the older generation of management is beginning to retire, programs like this can help Beaird, and Whitlock at large, develop the next generation of leaders. "I'm really excited about our future—our ability to serve our clients and continue to see the growth of our younger people as they get more established and take on more responsibility," Beaird says.