Communication
Meet Zora Mulligan, New Executive VP at Missouri State University
Zora Mulligan brings a diverse range of experience to Missouri State University. In previous positions with the State of Missouri and the University of Missouri System, she tackled problems with clarity—and conversation.
By Lucie Amberg
Sep 2022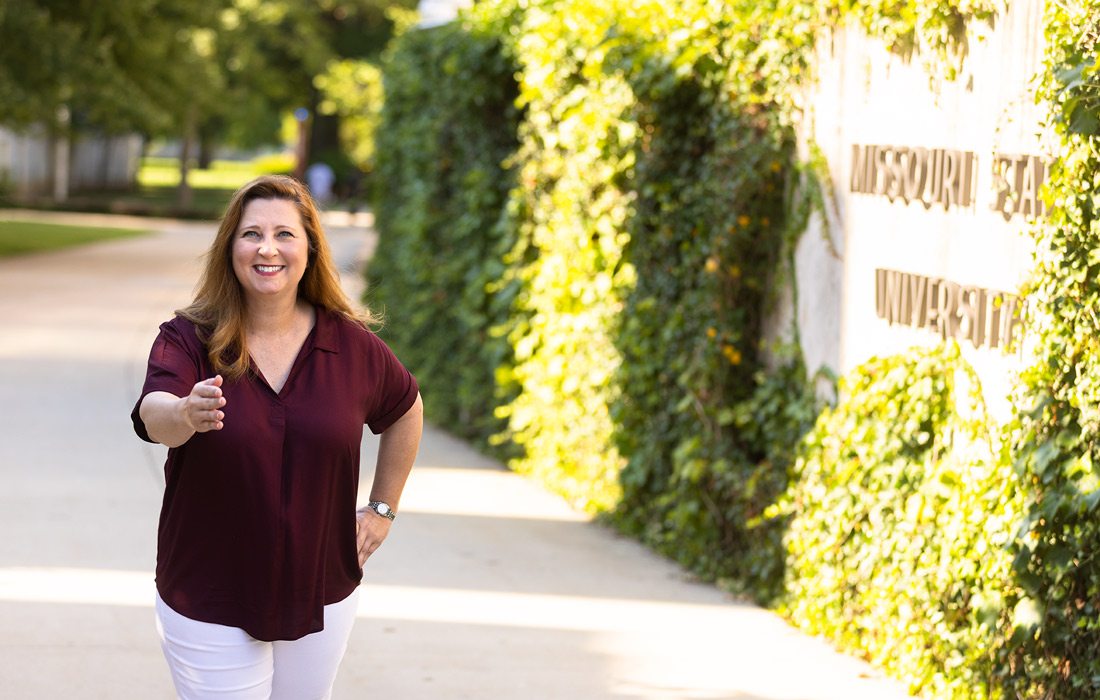 Zora Mulligan is aware that she picked an interesting time to assume the role of Missouri State University's first-ever executive vice president. Nationally, she says, "there's been a lot of conversation about students' perception of the long-term value of higher education." Those conversations are occurring alongside a decline in the total number of people graduating from high school. All of this complicates the recruitment picture for colleges and universities, so joining the leadership team of 417-land's largest university might feel scary. But, Mulligan says, "I don't feel scared. I do feel energized." 
This could come across as a de rigueur—the type of thing people automatically say when they're taking on a new position or confronting a new challenge. But Mulligan's professional history indicates that she really is willing to tackle thorny problems. In her most recent position as Missouri's commissioner of higher education, she helped resolve a long-running question about Missouri State's flexibility in creating new programs, specifically advanced degree programs. This required balancing Missouri State's goals against a framework established by state laws and regulations. 
When Mulligan was chief of staff at the University of Missouri System, she worked through charged issues related to Title IX and equity and inclusion. Along the way, she says she learned that "leaders don't get to choose what they're going to be held accountable for." 
In her new role, she'll focus on articulating the value of higher education—something she says is a critical mission for everyone in academic leadership. She'll also apply a broad lens toward what it means to be a Missouri State student. Given the decline in students of traditional age, "colleges are going to have to look more and more at other kinds of students and other kinds of programs," she says. 
 And she's ready for more tough conversations. "I often say that the less you want to have a conversation about something, the more critical it is you do it quickly," she says. "The more you don't want to [talk about something], the more important it is to get to it—no matter how hard it is."
She's looking forward to nurturing and deepening the university's partnerships with the local business community. She sees several avenues for continued cooperation, including more internship programs and service-learning opportunities. When such interactions are positive and productive, she believes they help transform people who come here for school into long-term 417-landers. "Those relationships with the community and with employers are a big part of what's going to keep talent here," she says.  
She's speaking from experience. She was once an undergraduate at Drury University—just down the road from her current office at Missouri State. In fact, she was a student worker in the administrative unit of longtime Drury Dean Stephen Good. So in some ways, her return to Springfield feels like coming full circle. "As a student, in 100 billion years, I would never, never have imagined I would end up in a role like Dean Good's," she says. "But here I am."