Small Businesses
Q&A with Linda Daugherty
Academy of Hair Design's Linda Daugherty, Chair of the Springfield Area Chamber of Commerce's Small Business Council, shares tips to weather this wild economy.
By Ren Bishop
Nov 2022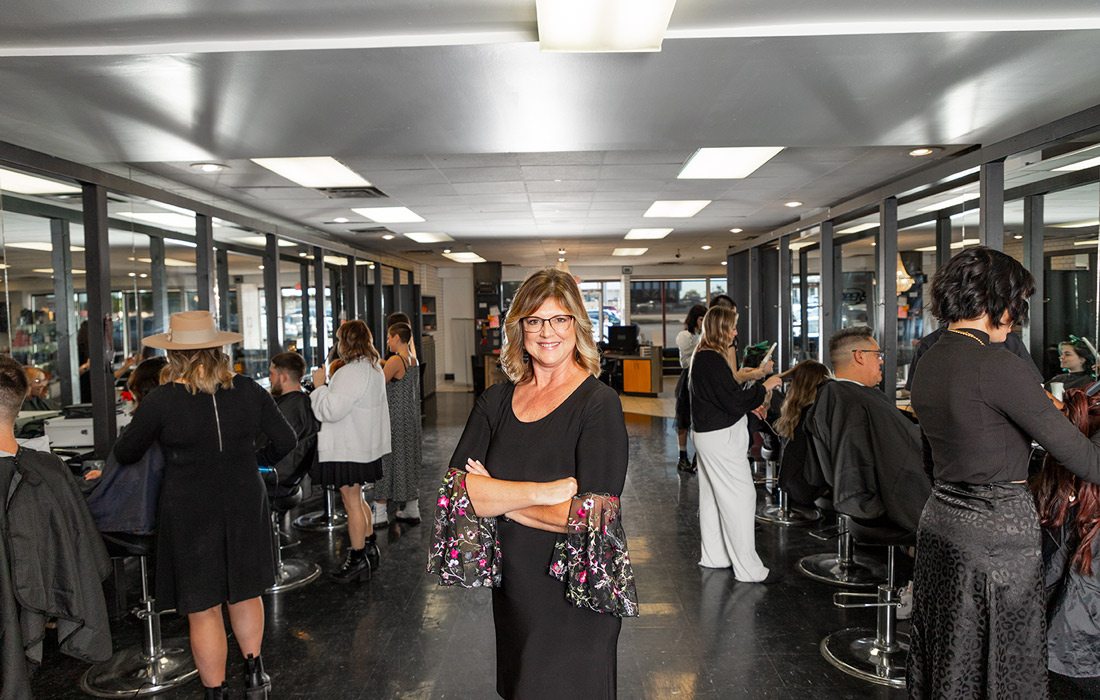 Biz 417: The "Great Resignation" is compounding workforce issues. How can businesses navigate ever-changing team dynamics?
Linda Daugherty: The great resignation isn't a negative season; it's a positive, transformational time. Workers are looking for companies that share in their purpose. That's an opportunity for businesses to build a team environment that is focused on collective, long-term success and shared vision. Small businesses are built on people's dreams, and you can continue to grow a culture and your bottom line when your team is fully bought in.
Biz 417: Even if you have a dream team, supply chain challenges just seem to continue. As COO, how do you manage your margins and customer experience?
L.D.: We never had back stock before 2020, but now it's a necessity. Investing some of our cash flow into goods on hand is a good investment, but so is partnering with the right third-party vendors. Vendors should be working with you to provide solutions, not leaving you to fend on your own.
Biz 417: The 800-pound gorilla everyone is facing is inflation. How can business owners better combat rising costs from every direction?
L.D.: We have a whole generation of business leaders, some who are retired, who have been through this before. We need to ask them: How did they make it through those hardest times? Leaning on wisdom earned by those leaders is so critical. So often in business, we think we have to go it alone, that everyone is a competitor. But don't be a lone ranger. People in this community want you to be successful; find them.
Biz 417: What's one action step you would encourage every business owner or leader to take?
L.D.: Be transparent with your team. It's hard out there. You have to lead, but you can be transparent about your expenses, your overhead. When you empower your team to know the challenges you face, you empower your team to find solutions. Your employees can and should be smarter than you. Don't stop growing and listening. Many businesses thrive during hard seasons because they're not afraid to keep taking risks.