Communication
Why you Should Adopt Handwritten Letters into your Marketing Strategy
For Rhoads Real Estate agent Emily Johnson, creating a quality experience is always at the forefront of her mind, which is why every month she sends 150 handwritten cards.
By Jenna DeJong
Apr 2019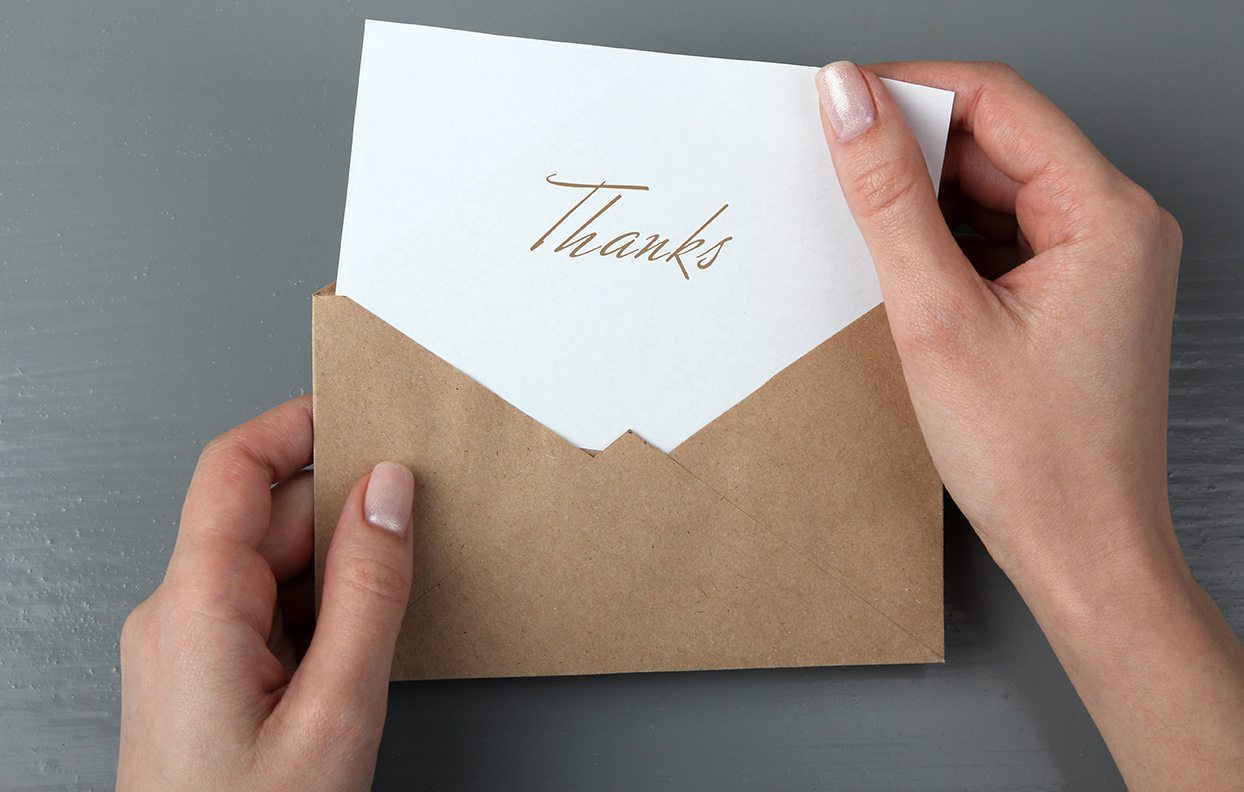 A Personal Touch
Emily Johnson's entire career is based off client experience and communication. She was an art director for several advertising agencies before opening Hilton Hadley Home, a small staging and styling company, while working as a real estate agent for Rhoads Real Estate. To maintain past connections and grow new ones, she mails about 150 handwritten cards each month, paired with a little gift that coincides with the message. 
She calls it her handwritten letter campaign. Each month Johnson spends roughly 15 hours a month handwriting and addressing a message with a small surprise. Sometimes it's a stick of gum, sometimes a bookmark or vintage projector slides she finds at a flea market, but, regardless, her messages carry much more weight than their simple appearance gives credit. The messages and gifts are something special her recipients look forward to, and, even better, act a reinforced reminder for referrals.  
"Let's say you are on my list of 100 people," Johnson says. "Then you know 100 people, so I stay constantly in your mind whether you want to buy a house yourself. If my 100 people know 100 people then that's potentially 10,000 people that I could help." 
The idea started with a real estate mentor in St. Louis. A year in to her role as an agent herself, Johnson decided to add a new element into her marketing strategy and adopted the campaign as her own. 
Since writing her first note a over a year ago, Johnson's tracked which cards were more successful than others based on feedback and referrals. Each month allows her to stay in contact and have an extended reach with numerous connections at a time, and even better, she usually receives at least one referral, social media mention and thank you card from recipients each month. 
Writing the Cards
Each month's card and gift are developed and planned months ahead to create a cohesive mailing with no duplicate messages throughout the year. When she sends the cards out, she usually tries to make the messages and gifts match. She's told recipients "Thanks for sticking with me" with a single piece of gum and "Thinking of buying or selling a home? Give me a shout," with a travel Shout brand wipe. 
In an effort not to be corny or repetitive, Johnson frequently switches up the messages to include puns, rhetorical questions or statistics. More recently in February, she found an embroidered patch of the state of Missouri so she wrote "My office may be in Springfield, but I work all over southwest MO helping clients buy and sell homes. Who do you know who I can help next? Give me a call," to encourage recipients to think of her for their needs beyond southwest Missouri. Her goal is to expand into outlying areas other than just Springfield, and with the help of these cards, she's making connections one stamp at a time.