Family-Owned
How Martin's Floral & Home Décor Embraces Change
When it comes to running Martin's Floral & Home Décor, the Martin family sticks to proven business strategies with one notable exception: they aren't afraid to change.
By Adrienne Donica | Photos by Brad Zweerink
Nov 2017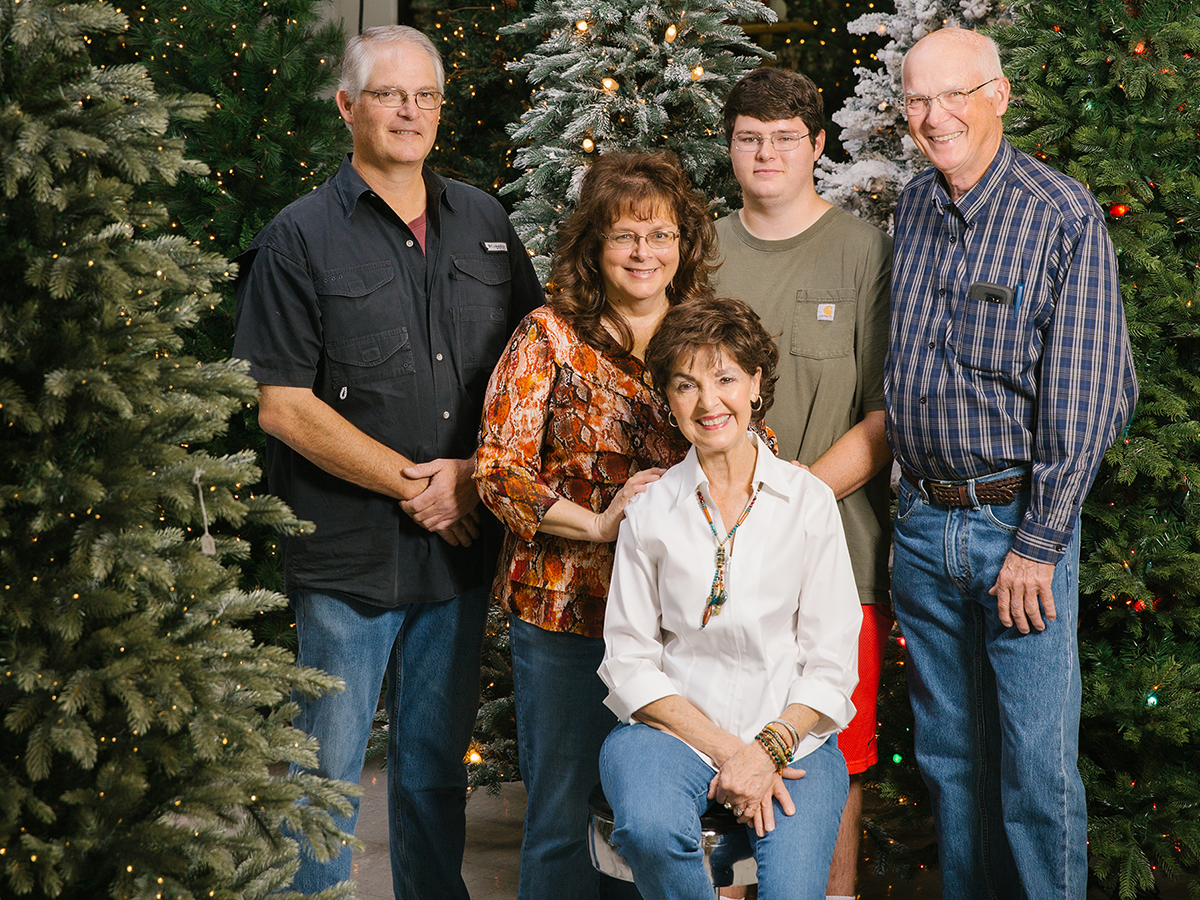 Martin's Floral & Home Décor is a common name for 417-landers, but what is now a successful floral and craft store began as a second career for Jan and Jerry Martin Sr. A 25-year veteran of the newspaper industry, Jerry Sr. was ready for a change and had always had an interest in owning a retail store. So in 1989, the couple bought a Ben Franklin store on South Campbell Avenue in Springfield. "When we first started, we were scared," Jerry Sr. says.
One thing they weren't afraid of? Hard work. During the first 18 months, the couple only had one half-day off—Christmas. Soon, their effort, or sweat equity as they like to call it, was paying off. Jerry Sr. and Jan's son Jerry Jr. and his wife, Christy, had both joined the business within a few years of its opening. Then, in 1994, they bought land to build a new store that was double the size of their first location, and, soon after, they expanded it by another 3,500 square feet.
"We were one of the few of the franchise stores with Ben Franklin that was successful," Jerry Sr. says. "We could see that it wasn't going anywhere, so we decided to drop it." In 1996, the family struck out on its own—a move that saved and gave the Martins more freedom with inventory—and renamed the business. Twenty-one years later and 417-landers still know the name Martin's Floral & Home Décor.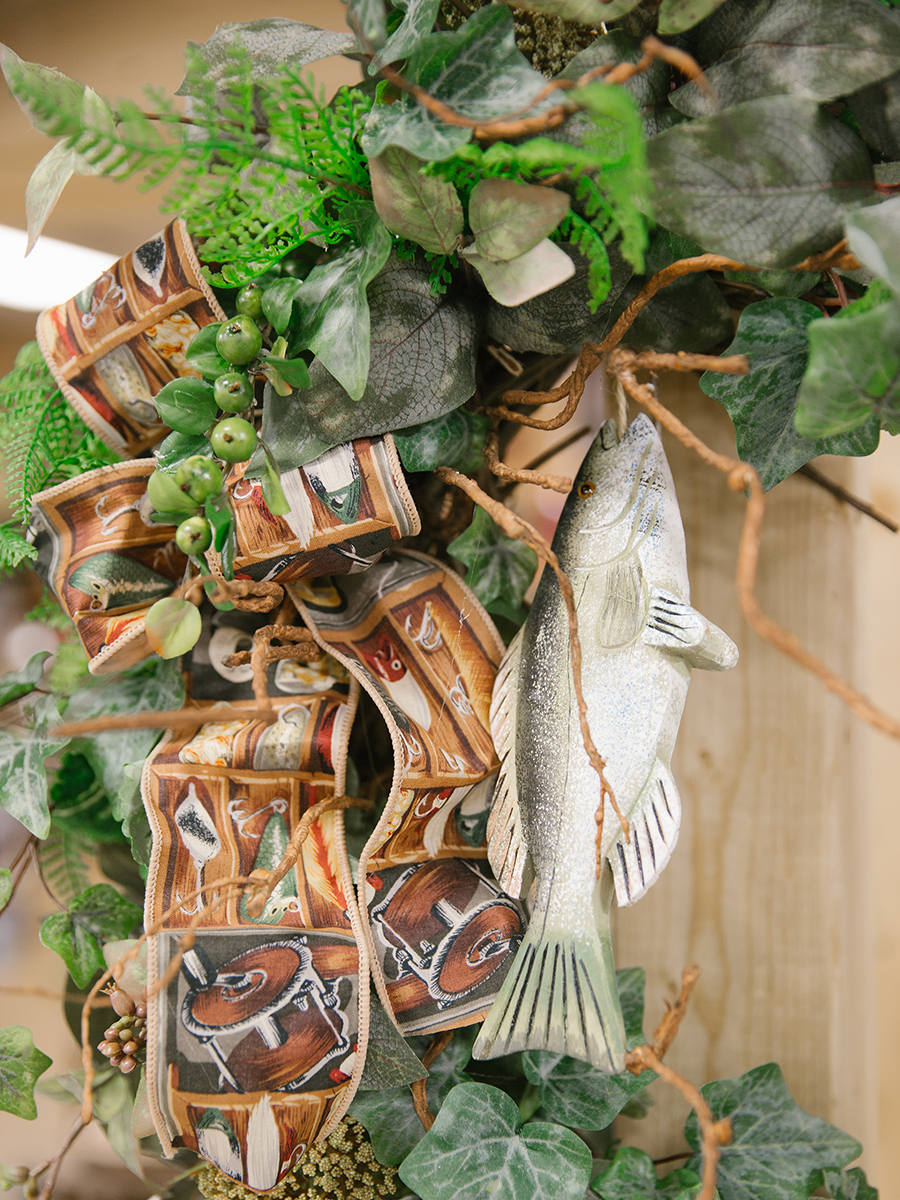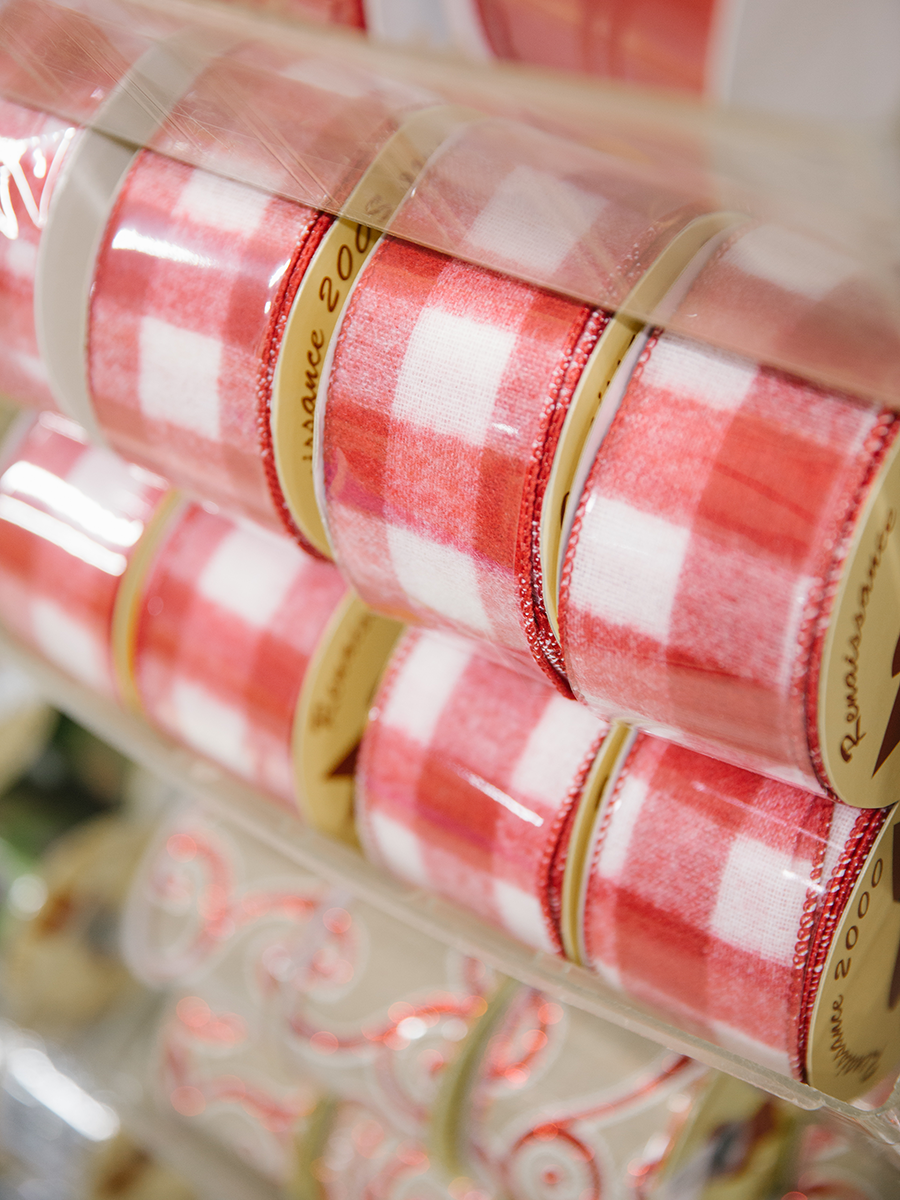 (left) Floral design, often spearheaded by Jan Martin, is a staple at Martin's Floral & Home Décor, even if the designs sometimes get a little fishy. (right) What started as a Ben Franklin store turned into a love affair with craft retail for the Martin family.
The Martins still put in their fair share of sweat equity, but they have fun doing it and are quick to share they have good working relationships. "I think it works for us because we know one another's strengths," Christy says, adding that honesty is another key to the Martins' successful relationships. Jerry Sr., Jerry Jr. and Browning, Jerry Jr. and Christy's 21-year-old son who is stepping into the business, have an eye for building displays and shaping Christmas trees. Jan is a whiz with floral design and has a knack for closing deals. And Christy? She's a people person, excelling at customer service and as a salesperson alongside her mother-in-law.
Although Jerry Jr. and Christy run the daily operations now, everyone pitches in when needed. That's especially true when the family decides to grow an area of the business. "A lot of times, it's idle chat that'll start something," Jerry Sr. says. Christy says they are always learning, which helps them stay on top of trends and make smart business decisions. "Every business is different, but, boy, I think in retail you got to keep eyes and ears—and your gut—open too," she says. Staying aware of what's popular led the Martins to begin carrying jewelry and apparel in 2016, and Browning is currently exploring e-commerce options for the store. "You've got to not be afraid of change," Christy says.
"I think it works for us because we know one another's strengths."
— Christy Martin, Co-owner of Martin's Floral & Home Décor
Still, Martin's Floral hasn't abandoned what it's most known for: selling arrangements for Memorial Day. The family owns a 10,000 square foot building in Ozark and employs six people who design only these arrangements throughout the year. During the busy season, they set up temporary satellite shops to meet demand and in the future hope to increase the number of these outposts.
The family also hasn't turned a blind eye to building relationships in the community and with the store's vendors. "Word of mouth is sometimes as important as anything," Christy says. That's how Martin's Floral started gaining commercial clients, beginning with theaters in Branson and growing to include hotels, banks, hospitals and interior designers. Nurturing relationships with vendors has also allowed the family to receive exclusives and, in some instances, to place custom orders. In the competitive world of retail, being able to offer something no one else has goes a long way.