Offices
Dr. Katie McElvaine's Office Mixes Modern Medicine with Antique Pieces
Dr. Katie McElvaine was working in a clinic two years ago when she decided to open her own practice with her husband, Scot. Springfield Family Vision optical boutique shows off her design concept of modern with a splash of vintage.
By Rose Marthis | Photos by Brandon Alms
Nov 2017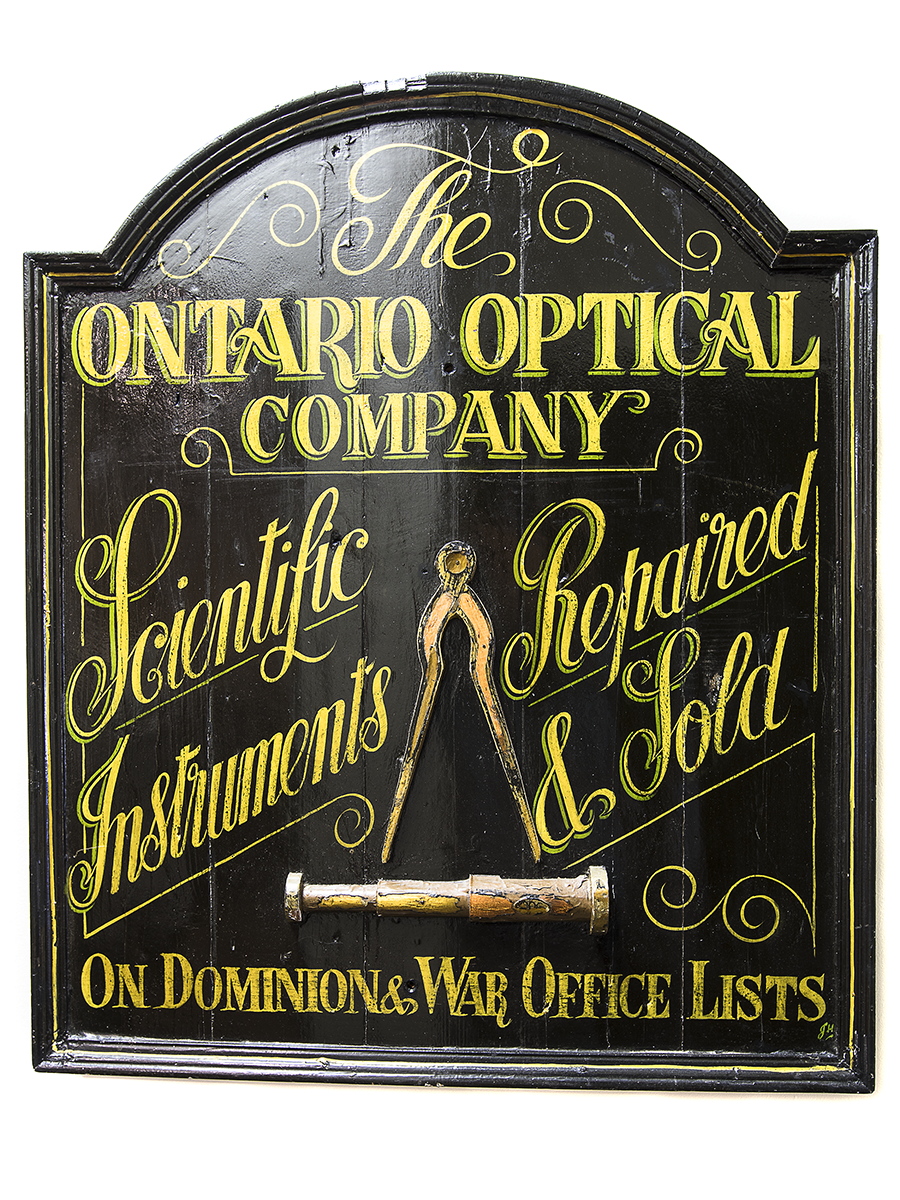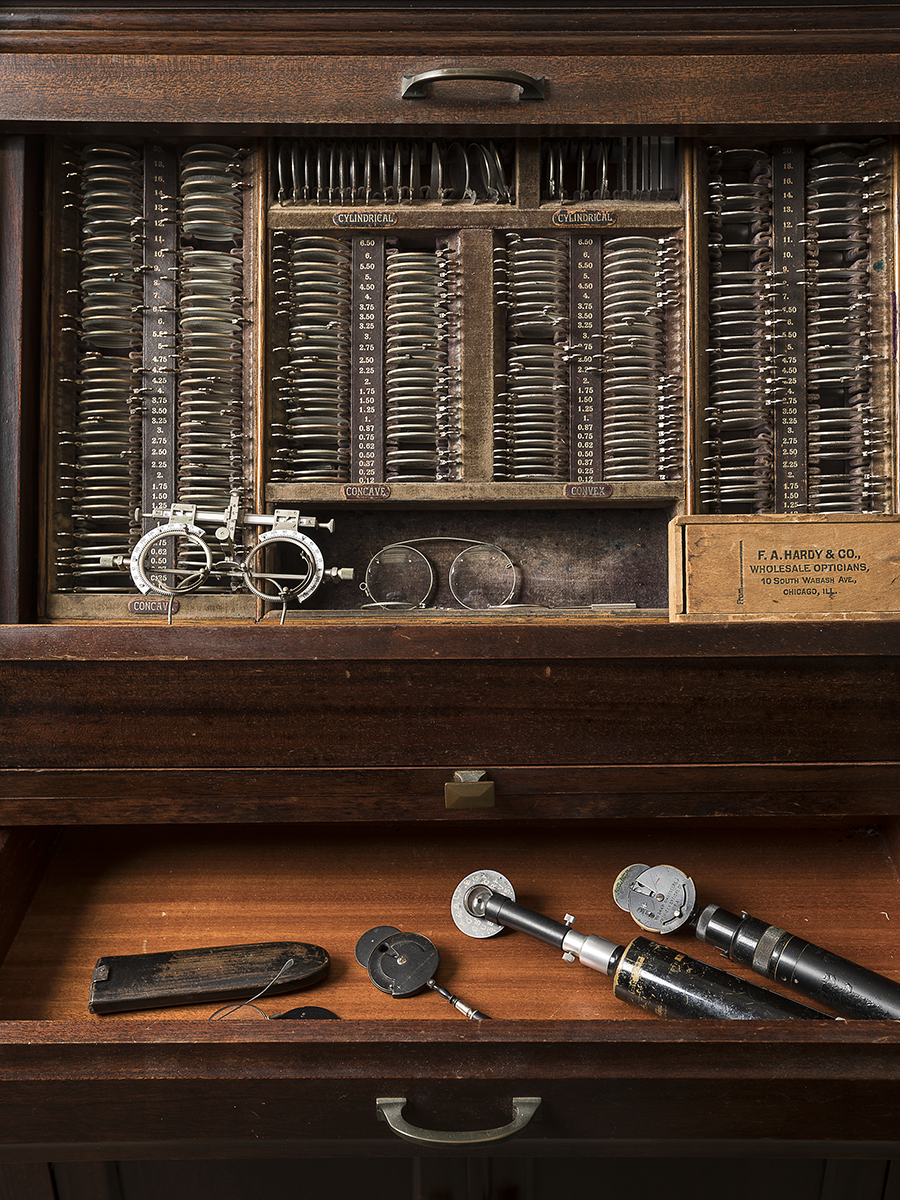 (left) In the hallway outside of McElvaine's office and the exam lane is this large antique sign for The Ontario Optical Company, a piece that came from her parents' antique collection. (right) One of McElvaine's favorite things in her office is an antique optical cabinet. Collecting antiques is in her blood—her parents own Robertson Gallery and Antiques in Springfield. Her father has gifted her a lot of optical-related antiques over the years, and now she shows off her collection in her office. This cabinet is full of old lenses and testing frames, and the drawer contains handheld instruments that eye doctors used decades ago.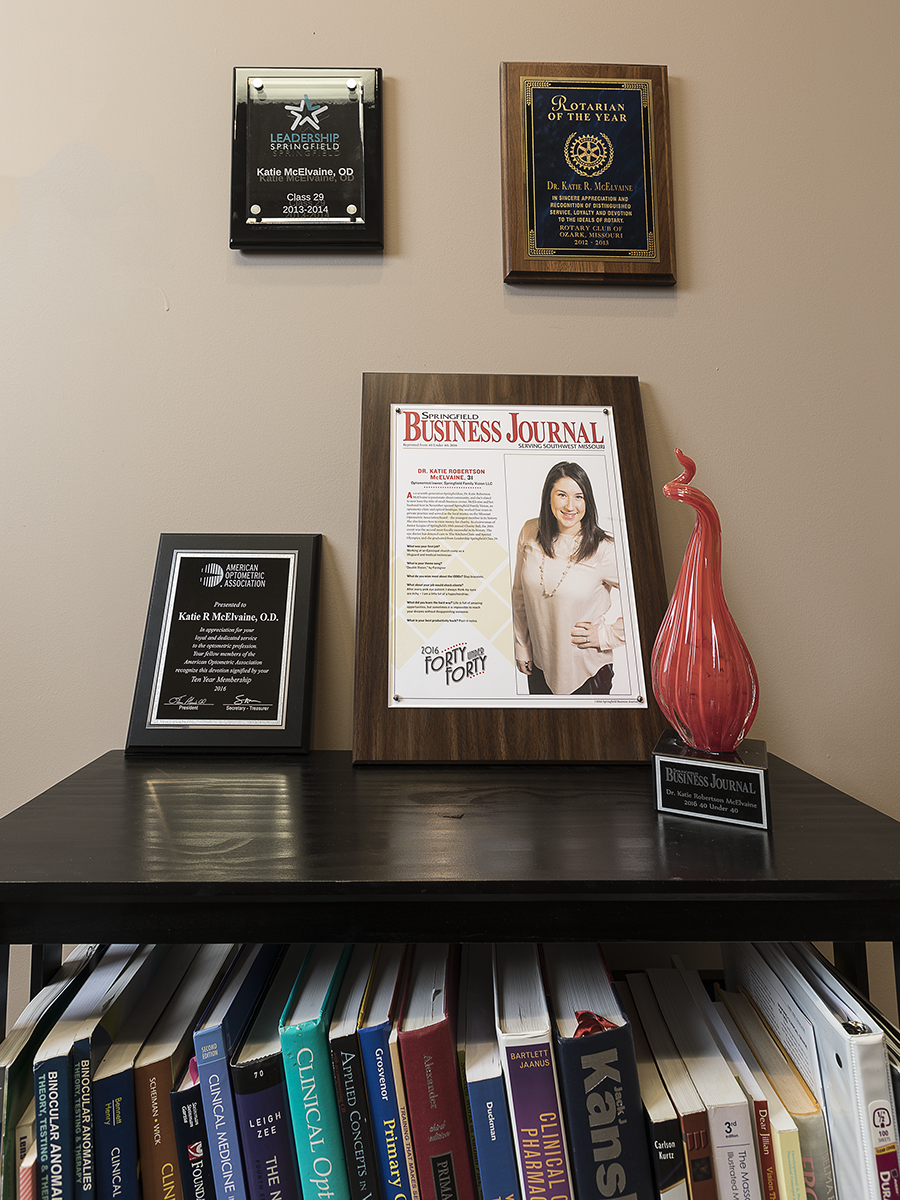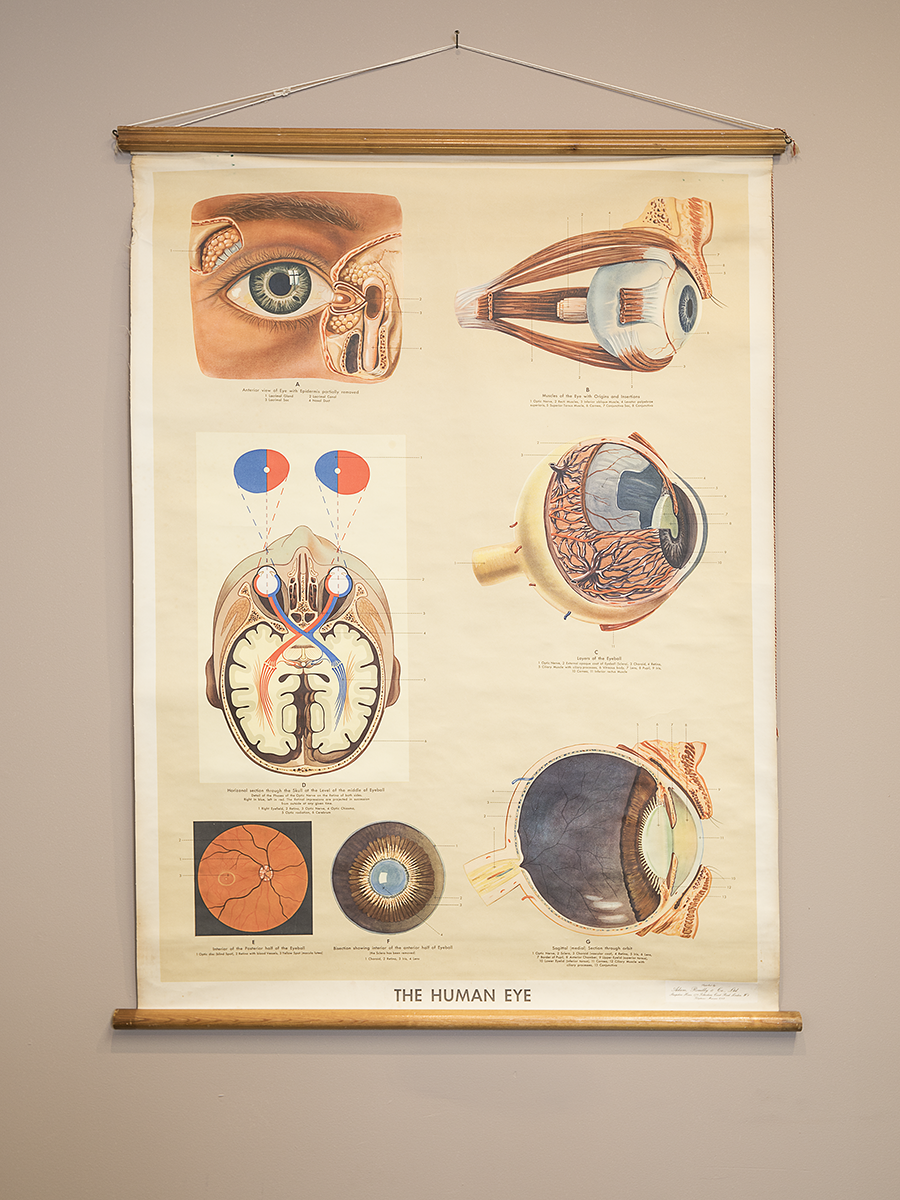 (left) McElvaine is a lifelong 417-lander and has been recognized multiple times for her work in community organizations. She was in the 2013–2014 class of Leadership Springfield and was awarded Rotarian of the Year in 2013 for her work leading successful fundraisers. She celebrated 10 years of membership in the American Optometric Association in 2016, which is also the year that she was honored in Springfield Business Journal's 40 Under 40. The awards highlighting these honors sit above clinical books that she frequently revisits to answer patient questions and conduct vision therapy for children. (right) McElvaine's father did custom framing for years, but his passion was finding and collecting antiques. Finding that his collection was too big for his home, he decided to add onto his business and expand into Robertson Gallery and Antiques. He saved this chart for McElvaine, though. According to McElvaine, despite its age, the chart shows diagrams that are still fairly accurate, and it serves as a good talking point in teaching patients what is happening behind their lids.