Leadership
Dan Reiter's Career Ladder
Dan Reiter's climb to the top of his career is nothing short of a grand slam.
By Savannah Waszczuk
Nov 2017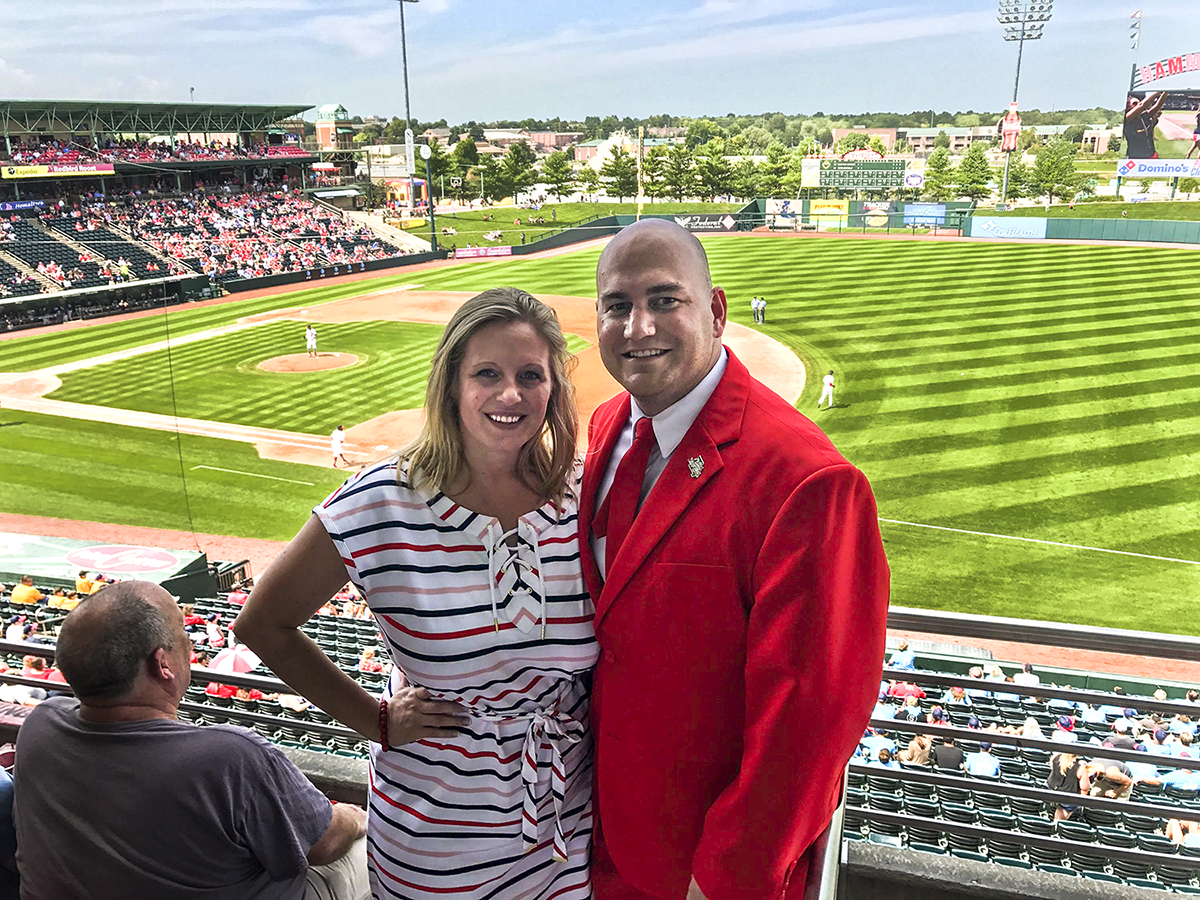 After graduating from the University of Missouri–Columbia with a marketing degree, Dan Reiter spent a year working various contracting jobs as he considered possible careers. One day he saw a promotion for a contest to be president of the St. Louis Cardinals for a day, and he entered, won and soon found himself asking the team president about the Cardinals team starting up in Springfield. He began in a sales position with the company in 2004, and he worked his way to vice president/general manager—a role he began in June 2017. No matter what inning of his career he was in, Reiter learned a valuable lesson each and every step of the way.


2004–2006: Account Executive
"They interviewed 300 people to hire five sales spots, and I was the sixth person hired," Reiter says. "That was a major motivator for me. I wanted to make sure that I outworked everyone to prove to them that they should have hired me first." Kirk Elmquist was Reiter's boss at the time, and Reiter describes him as an invaluable mentor. "One of the biggest lessons I ever learned is to shut up," Reiter says. "In year 1, raw energy was my approach, but in year 2, I learned to slow down a little, shut up and listen better. That's when I became a better salesperson."


2006–2008: Senior Account Executive
When Reiter was promoted to senior account executive, he learned to start handing things off. "I loved to sell, and I still love to sell," Reiter says. "But when you get too many accounts, you don't have the ability to get new sales. I started handing over some sales so I could go out and create new sales." He also learned more about leadership in this role, training interns and developing in-game promotions. 


2008–2009: Corporate Sales Manager
With Reiter's new role as corporate sales manager came new confidence. As a leader, he became comfortable talking about money. "I think when you're young and starting out, you almost feel bad asking people to write a check or give you a credit card," Reiter says. As he has continued to develop personally and professionally, he is at ease having these conversations. "Now I'm very comfortable talking about money because I believe in what we do," Reiter says. 


2009–2010: Manager of Corporate Partnerships/"Wildcat"
"At the time we came up with this, the wildcat formation was really big in football," Reiter says of his wildcat role and his favorite title. "It was someone who pitched in in a lot of different ways. They could make the team better by doing a lot of different things." He describes this role as crucial in his development as a leader. "My approach was not to focus on, 'Okay, here are your four duties,' but it was to make the company better," Reiter says. This is also the role in which Reiter learned when to speak up and when to let things slide. "I think what's important is that you always need to be comfortable when you go to sleep," Reiter says. "Even now, I sleep great because I'm comfortable with my decisions. I put my energy toward positive things as opposed to getting upset about little things." 


2010–2013: Director of Sales & Marketing
This role was all about business. "When I became director of sales and marketing, it was the chance to start influencing more company policy and company programs," Reiter says. Toward the end of this role, Reiter learned a valuable lesson. "In probably 2012 or 2013, I stopped caring about what my title was," Reiter says. "I was just proud to be a Cardinal. I think that's important advice for people—to be proud of what you do instead of worrying about what your business card says."


2013–June 2017: Vice President of Sales & Marketing
"The thing I'm most proud of during my time as vice president of sales and marketing is pushing the limits," Reiter says. "To me, I feel like when you're in any sales or marketing position, you should push the limits. I always felt that my job was to push the limits as far as I could." He still believes in this approach and follows it himself, and he always advises people looking to grow their careers to get uncomfortable. "I think when you're getting uncomfortable, you're growing," Reiter says.


June 2017–Present: Vice President/General Manager
In his latest role, Reiter says he'll need to find—and walk—the line between pushing the limits and making sure he stays true to the integrity of the Cardinals brand. "When I took over, I created a leadership team," he says. "They're going to be invaluable to the organization, the community and myself. They're going to help me see that line."