Strategy
By the Numbers: Springfield Branson National Airport
For the third consecutive year, the Springfield-Branson National Airport is on track to break its record of total passengers in a single year. We asked airport spokesperson Kent Boyd about some other notable numbers from the transportation hub.
By Adrienne Donica
Nov 2017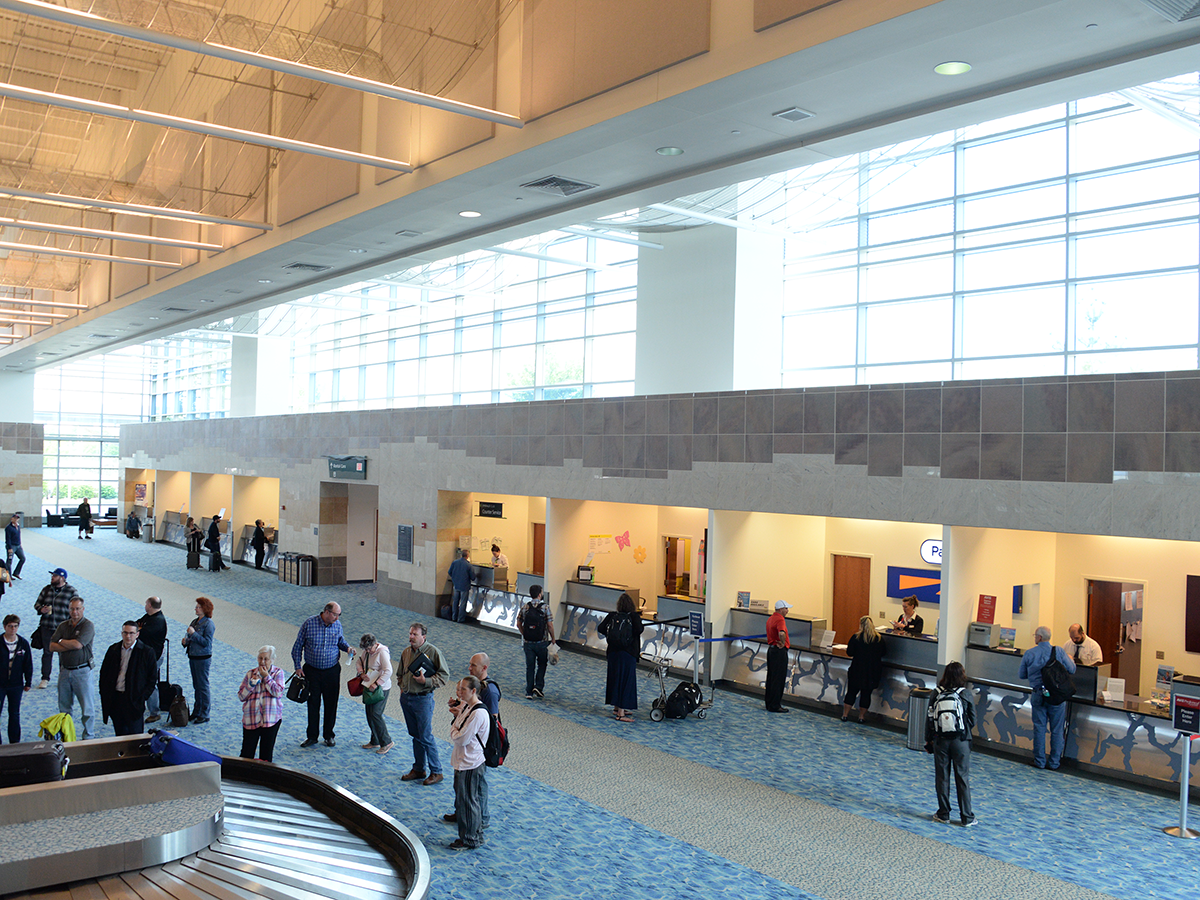 2,610
In 2016, there were 2,610 daily passengers on average at the airport. A passenger is defined as anyone departing from or landing in Springfield, Boyd says.


2 years
For the past two years, there have been a record number of airport passengers. "It's really an economic indicator of how well the regional economy is doing," Boyd says of the airport. "When the economy is doing poorly, as it was during the recession, people stopped flying nationwide. The number of people flying was down over 20 percent. And then, when things are doing better, when more people have more expendable income, they fly more. So in a very real sense, the number of people going through an airport is an economic barometer. When we look at the economic barometer as measured by the number of people going through here right now, it tells us that the southwest Missouri economy's doing very well."


52 percent
Roughly half of the passengers at Springfield-Branson National Airport are traveling for business purposes. 


$263.68
The average one-way fare at the Springfield airport was just greater than $260 between the second quarter of 2016 and the first quarter of 2017. Comparatively, the average fare was $212.76 at the Kansas City International Airport, $222.38 at the St. Louis Lambert International Airport, $251.57 at the Tulsa International Airport and $309.76 at Northwest Arkansas Regional Airport in Bentonville. "It's become more competitive in the past few years," Boyd says.


13
Currently there are 13 nonstop destinations accessible from the airport. This is up from 10 destinations in 2015. Charlotte, North Carolina; Houston; and Fort Walton Beach, Florida, were all added in the past two years. Although no solid plans are in place to added a 14th city, Boyd says, "The one at the top of the list right now is Minneapolis."


300 parking spots
The airport added more than 300 parking spaces in February. "Especially during the summer, we've been literally running out of parking places," Boyd says. "One thing that people I don't think generally think about is that, when an airport in a small market like this is growing, it can put a strain on the facility." On a positive note, the airport is designing an expanded restaurant area with the hope of adding more dining options by mid-2018.


1 million
"We think that this year will be the first year that we have a million total passengers, and if it happens, it'll be probably sometime in mid [to] late December," Boyd says.