Startups
ScholarPrep is a Studious Start-Up
Learn about mother-daughter duo Christian and Jordan Schanda's studious start-up ScholarPrep.
By Claire Porter | Photo by Brandon Alms
Nov 2015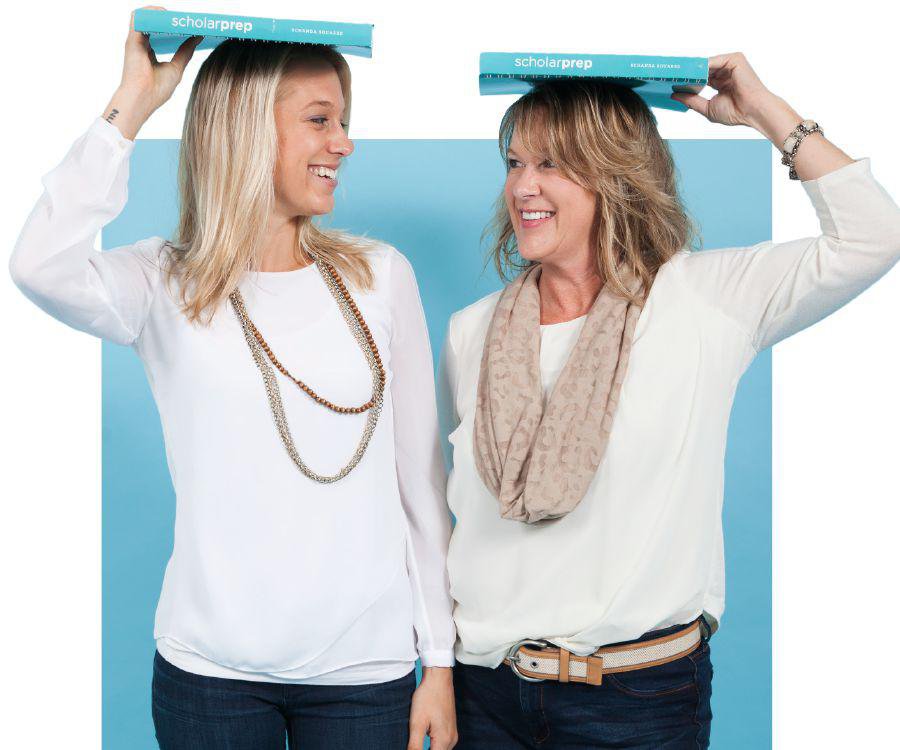 The Big Idea
Mother-daughter duo Christina and Jordan Schanda are natural organizers, so when Jordan began preparing for college applications, the two began creating goals and to-do lists, tracking work and extracurricular hours and collecting recommendation letters in a spiral-bound notebook with monthly check-ins to avoid an at-the-deadline scramble. When other time-pressed parents and stressed-out students caught wind of their notebook, they asked for the Schandas' secrets. The two pooled their strategies into an easy-to-follow college preparation workbook, and from there, ScholarPrep was born. 
 
The Learning Curve
Originally the two planned to sell the workbook to parents and students, but after learning about their market and receiving feedback from school superintendents, they changed their model to include a curriculum edition for schoolwide use. "You're not restricting access to this to students who have parents who can afford to buy this kind of resource and who are already college-minded," Jordan says. By pivoting their model, the Schandas have expanded the pool of students for whom college is an attainable goal.


The Strategy
To make the workbooks affordable for schools, the Schandas reevaluated their funding model and turned to a network of local businesses. Businesses that can't afford to fund their own scholarships each year can contribute to the workbook program for schools over time, allowing them to empower entire classes of students. "It's the same amount of money, but you're benefitting more students in the community as a whole rather than just one student," Christina says. For the Schandas, that strategy is perfectly aligned with their goal of making college accessible to as many students as possible.