Startups
Your PAL Pro Wants to Give 417-land a Helping Hand
Uber meets go-fer in Your PAL Pro, 417-land's digital personal concierge service.
By Matt Lemmon
May 2018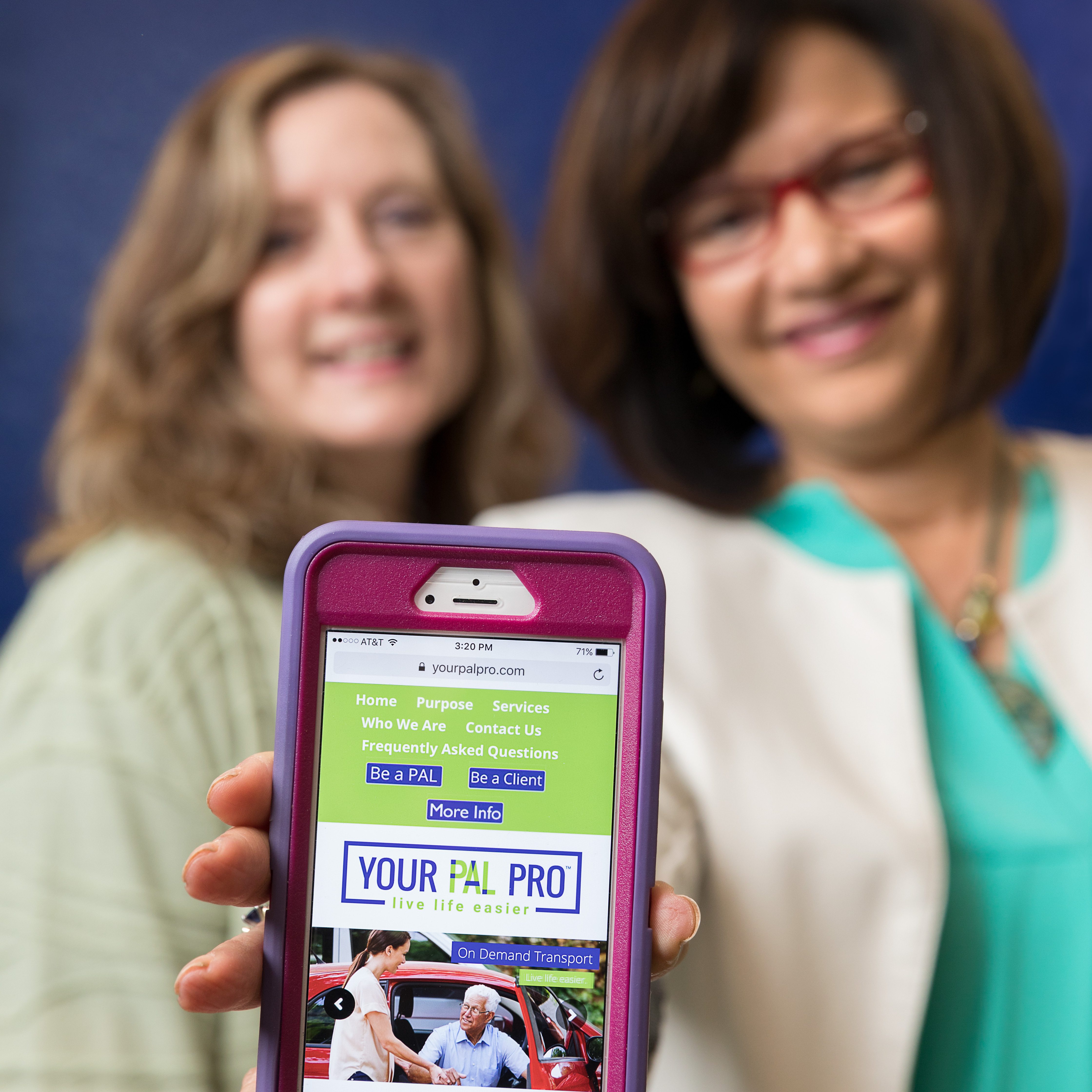 The Problem
Nearly a decade ago, Dee Telting was trying to balance a full-time speech pathology practice in 417-land with the demands of caring for her aging mother. She needed a personal assistant but didn't want the hassle of hiring one. A self-proclaimed techie, she knew she had the seed of an idea.
The Idea
Fast forward several years. With Uber and its ilk, the on-demand technology Telting needed for her idea to work had arrived. Telting teamed up with Cynthia Reed, a program director at a local retirement community, and Dallas-based Mauri Decker to create Your PAL Pro, an on-demand personal assistant and concierge service for busy professionals, older adults, caregivers or anyone else needing help. Clients make requests for nearly any task via phone, website or app and can pay as they go or join a member program that offers perks and reduced prices. Incoming requests are matched to skilled professionals know as "PALs"—Personal Assistants for Living—who provide services and work on a contract basis.
The Learning Curve
"It's an Uber model with a little bit of Angie's List & Concierge," says Telting, the startup's CEO. "The challenge was how to take a service and create a call, click or tap platform, a one-stop shop for personal requests." She notes that it was important to make the service available for older clients using methods other than a smartphone. Daunting, too, were the permits and fees involved in starting a company that, in part, offers transportation. But the trio—with Reed serving as chief operating officer and Decker as chief technology officer—persisted, attracting some influential eyeballs. Your PAL Pro was accepted as a State of Missouri Economic Development Zone Works program and received funding through the City of Springfield. Telting and her partners are planning a soft-launch beta period this spring and by the end of 2021, hope to franchise the model and hit $3 million in gross sales. They also plan to hire approximately 175 people over five years.
The Takeaway
Telting, who never thought she'd be involved in a tech startup at age 60, is thrilled with the second act of her career and the possibilities for Your PAL Pro. "My advice is to constantly remind yourself that your experience and knowledge are valid," she says. "Believe in yourself and trust that there are others out there who can help you when you need it."