Strategy
What You Need to Know About Big Data
Today's advanced data processing gives companies the power to discover business insights they didn't know they were missing.
By Adrienne Donica
May 2018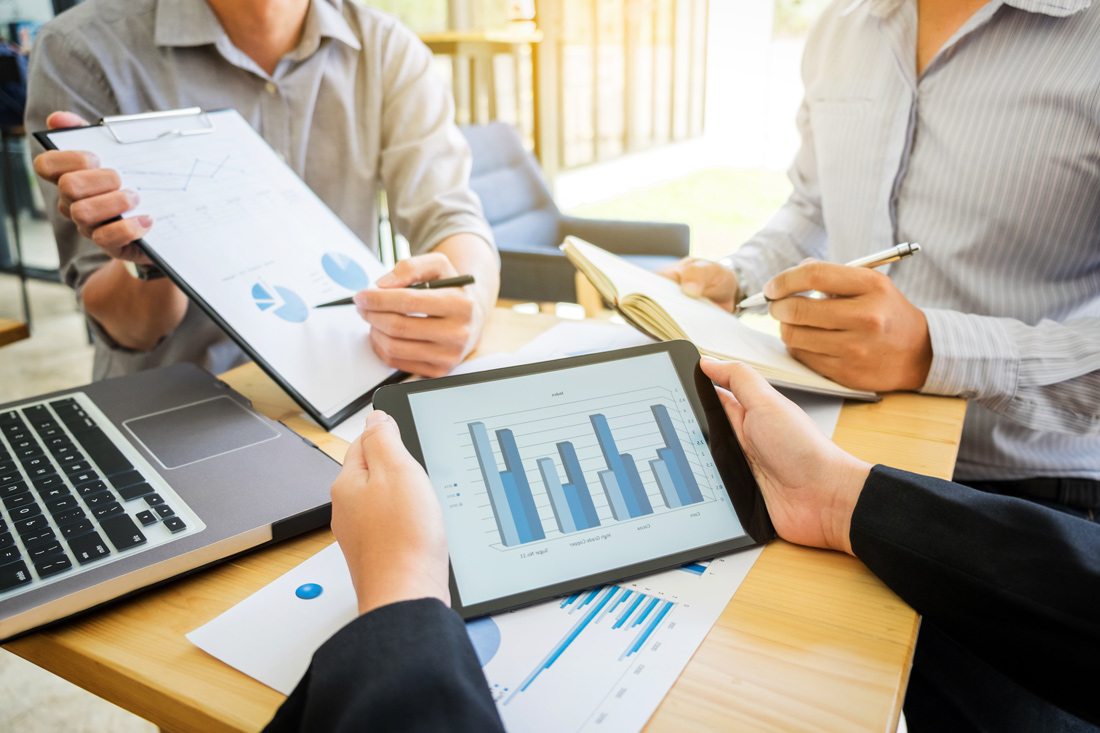 Regardless of your industry, experience or mission, business is, at the end of the day, a numbers game. And in today's big data revolution, the more numbers you have, the better your ability to separate yourself from the competition. In 2012, Harvard Business Review and experts from The Wharton School, MIT and McKinsey & Co. found "companies in the top third of their industry in the use of data-driven decision making were, on average, 5 percent more productive and 6 percent more profitable than their competitors." But what exactly is big data, and how can it work for your business? We turned to BKD CPAs & Advisors, which has a Big Data & Analytics practice with six full-time employees, to find out. 

The accounting firm has been working in the realm of big data since the late 2000s, though the company's forensics practice had been relying on similar analyses to investigate embezzlement and fraud claims prior to then. Big data is essentially the practice of data analysis on steroids, where powerful programs and trained professionals sift through an enormous amount of complex and diverse information to identify patterns, trends and previously hidden insights. Executives and leaders can then use these conclusions to fuel future business decisions. "Companies of all kinds of sizes are trying to figure out basically how to better utilize the data that they have for business intelligence, to make better decisions, et cetera," says Angela Morelock, managing partner of the Forensics & Valuation Services department in Springfield.

BKD has worked with hundreds of businesses, including small nonprofits and Fortune 500 companies, on big data solutions. Morelock offers the example of BKD's health care practice, which has collected all the Medicare claims from the past several years into a data set. "We utilize that data to build various things—dashboards, metrics—that help our hospital clients, in particular, compare to the metrics of the rest of the industry," she says.
"Companies of all kinds of sizes are trying to figure out basically how to better utilize the data that they have for business intelligence, to make better decisions, et cetera."
— Angela Morelock, Managing Partner of Forensics & Valuations Services at BKD CPAs & Advisors
In addition to offering big data services, BKD is also capitalizing on the power of advanced metrics. "Like many of our clients, we are using big data at BKD to help us better manage the firm," Morelock says. "Every managing partner in the firm now has access to a dashboard that links to our accounting data and provides certain metrics, and that stuff is updated in real time every night. So, it allows our managing partners to better manage our business." Partners aren't the only BKD employees harnessing the power of big data. Bryan Callahan, who directs BKD's Big Data & Analytics practice and is based in Indianapolis, explains that firm-wide accountants are trained on big data techniques to use in their audits. "The audit of the future is going to be very heavy in utilizing data analytics," he says. "So that's why we really believe in training our folks to do that."

Should your company decide to dive into the realm of big data, there are several things to consider, chief among them storage and processing. Data sets of this magnitude likely will not fit on your current servers, nor will programs like Microsoft Excel be able to provide the insights you desire. For data processing, BKD relies mostly on software from ACL Analytics and CaseWare IDEA, another analysis tool. The firm also uses a data visualization tool from Tableau to better explain the patterns it identifies within its analyses. Additionally, BKD had to adjust its approach when building the big data team. "This is a different skill set than we're used to hiring for," Morelock says. "We're putting skill sets together in ways that we have never had to in the past in order to accomplish what we want to accomplish in this area."

But navigating those challenges has paid off for BKD. "Not all of the accounting firms out there are actively engaged in this space like we are," Callahan says. "I think it's showed our client base that we are being proactive and ahead of the curve on this type of stuff and bringing technology not only to our audits but [also] to our consulting services and helping them understand and utilize their data in better and more advantageous ways."