Biz 100
Biz 100 Up Close: Linda Ramey-Greiwe
When Linda Ramey-Greiwe isn't working to ensure Missouri kids have the resources they need to succeed in school as executive director of Care to Learn, the former Springfield News-Leader publisher is focused on healthy living.
By Adrienne Donica
May 2018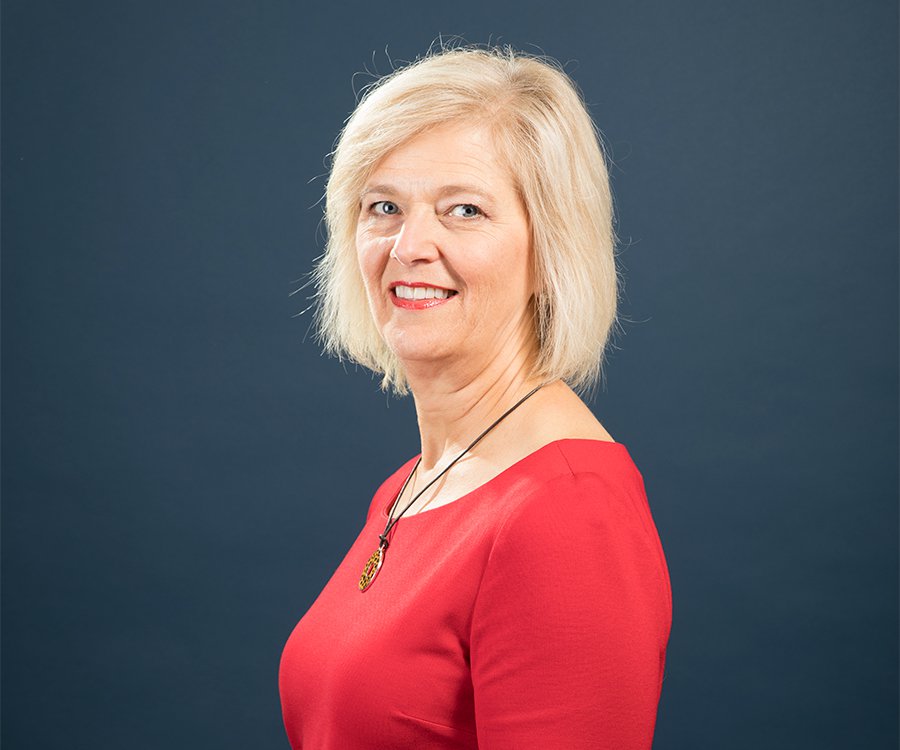 Her defining characteristic: 
"I did a quick survey in the office. They said, 'upbeat.'"
Her morning routine: 
"During the week, I wake up at 4:30 or 4:45 because I work out almost every day. I go to either Orangetheory [Fitness] at 5 a.m. or YMCA BodyPump at 5:30 a.m. After that, I eat breakfast, shower and get ready for work."
App she couldn't live without: 
"Garmin Connect. I have every one of my workouts logged since 2010. Does that mean I am neurotic?"
What keeps her up at night: 
"I am concerned with the direction of our country and community. We are divided and focus too much on what we disagree about rather that what we can agree on and could work together to improve."
How Often She Checks her Email: 
"During the day, I check it every 15 minutes or so. In the evening, I try to only check it 2 to 3 times.
How she keeps notes and captures ideas: 
"I use both my phone/iPad Notes page and a traditional tablet. I am a visual learner so writing it down and seeing it on paper helps me remember it."
417-Landers worth watching: 
"Amy Blansit, Bridget Dierks, Crystal Quade—don't make me pick just one."