Strategy
The Rise of PFI Western Store
Since the early years of PFI Western Store, owner Randy Little has steered his business into a Western-wear empire.
By Juliana Goodwin | Photo courtesy of Randy Little
May 2017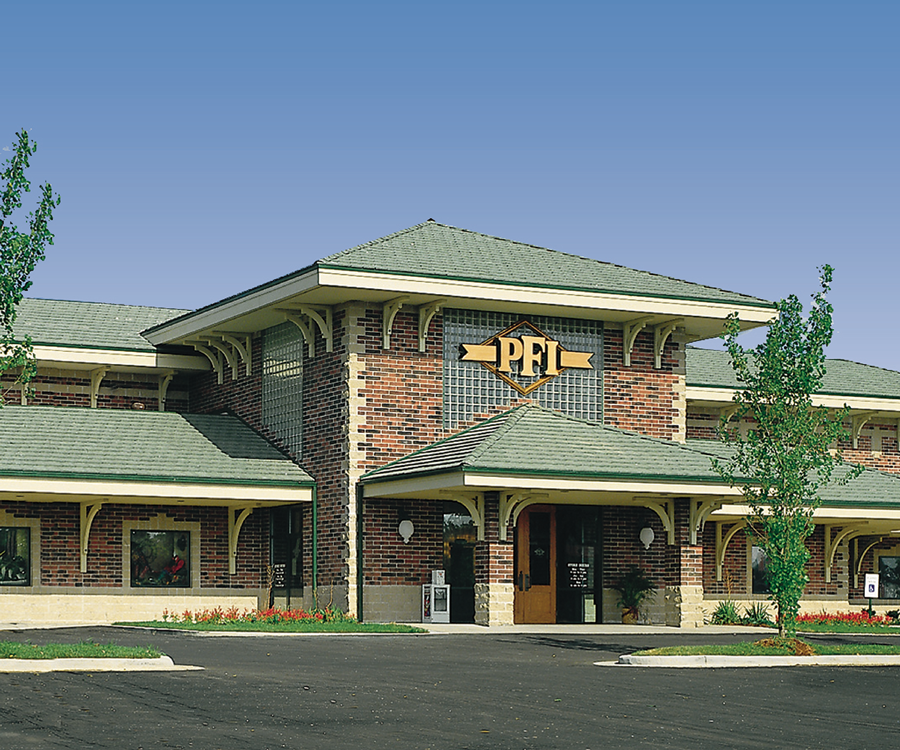 For a man with no previous retail experience, Randy Little hasn't done too bad. Perched on the edge of U.S. 65 and Battlefield is the headquarters of his 50,000-square-foot, multi-million dollar Western-wear retail empire. Little built his company by watching customer demand, making bold decisions and relying on innovative marketing techniques.
The business started with five partners in 1975 as Preferred Farmers Incorporated, a feed and farm supply store in northwest Springfield. When the adjoining Western clothing store was for sale, they bought it, and the clothes were included in the deal. The idea was to sell off the clothes and then expand the feed store, but as clothes flew off the shelves, Little quickly came to a realization. "I needed to be in the 'want' business, not the 'need' business," he says. So instead, the partners restocked the Western wear and eventually renamed it PFI Western Store.


In the early 1980s, Little became sole owner with his wife, Johnelle, serving as lead buyer. In 1993, he decided to relocate the store off U.S. 65. At that time, there was nothing on that edge of Battlefield Road, but Little wanted visibility from the highway. "Everyone said I was crazy, but I knew we would make it work," he says. That's an example of Little's business philosophy: "Act, don't react." He believes in making bold decisions, and this location would grow his store. Today, half of its customers come from more than 300 miles away. 
He also focused on brick-and-mortar while others put their resources online. "Less than 9 percent of retail sales are done online, yet everyone is flocking in that direction," Little says. "Technology is changing the industry but it takes a big wheel to make a circle." Although PFI has a strong internet presence, Little believes customers still want to feel, smell and touch boots before they buy, so the company strives to offer top-notch customer service and variety with 15,000 styles of boots. "You can't have an experience online that you get in this store," he says. 
Instead of following traditional advertising methods, Little created his own. In 2002, he brought the PBR Extreme Nationals Professional Bull Ride to Springfield. In conjunction, Little hosts a mega concert, Party in the Parking Lot, and donates the proceed to charities. PFI also sponsors Larry's Country Diner, a show broadcast on RFD-TV that reaches 1.3 million people. But Little is not just a logo or tag line after the credits; he appears on screen branding the exclusive Boot Daddy line. He continues to expand private labels and reinforce brand recognition with items like moonshine and jam. "I don't consider us an ordinary retailer," he says. "I consider us a marketing Western store."